*More Pics & Interior Added*
Hi guys and girls, the day after my holiday saw me straight back into work but was the first Fiat 500 I have detailed so was looking forward to it (not that I don't enjoy usually detailing..!). It was only bought a few weeks ago but had the usual signs of dealership 'prep' so had some fine swirl marks over the paintwork and a few areas which needed some work such as honeydew removed and areas protected to make sure it starts life on the right foot.
The owner wasn't after a full enhancement but as the paintwork wasn't 100% we agreed it needed a bit of work to get it perfect so, being soft paint, I opted for the Dodo Juice Lime Prime to correct the minor swirls and also condition the fresh paint pre-waxing.
Products used throughout included:
Espuma Revolution
Meguiars Super Degreaser
Autosmart G101
Vikan wheel and various shaped brushes
Meguiars Interior Brush (for tyres)
Meguiars All Purpose Cleaner
Valetpro Ph neutral snow foam
Autosmart Tardis
Bodyshop Degreaser/Anti-Silicone
Extra fine clay
Dodo Juice Lime Prime
3M Polishing Pads
Farecla Milwaukee Rotary Polisher
ClearVue Glass Sealant
Meguiars Endurance Tyre Gel
CarLack 68 NSC
Autosol Metal Polish
Extra Fine Wire Wool
Chemical Guys Fabric Protectant
303 Aerospace Protectant
So, on with the main event: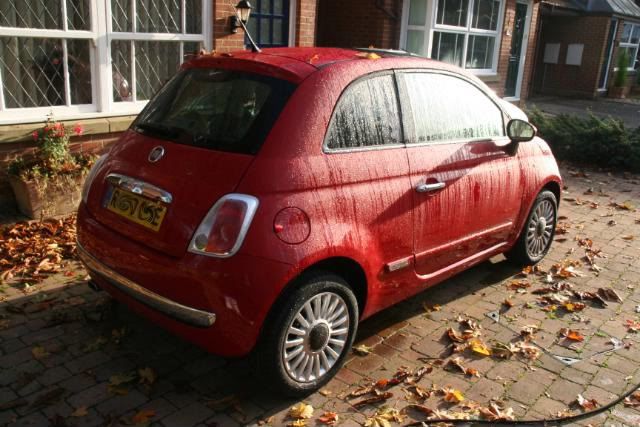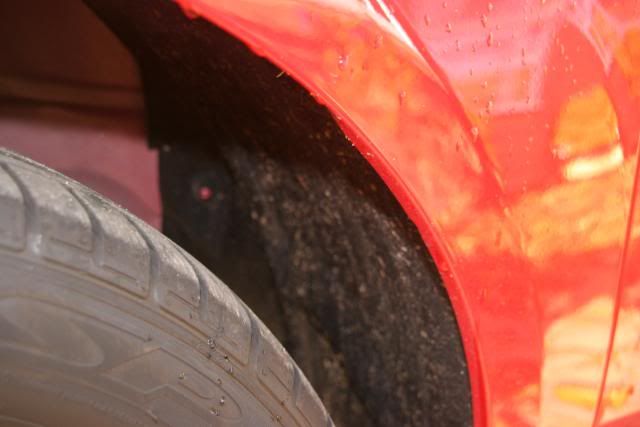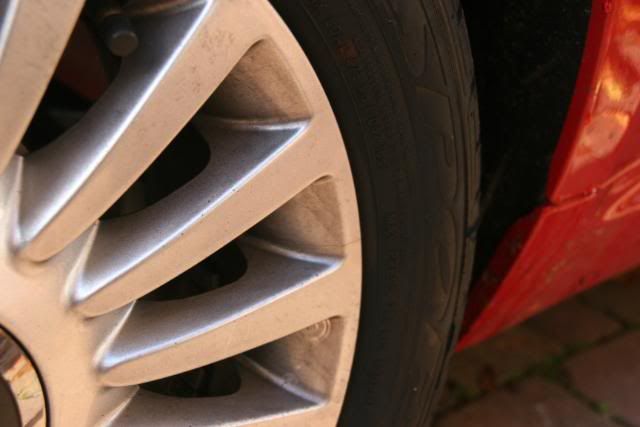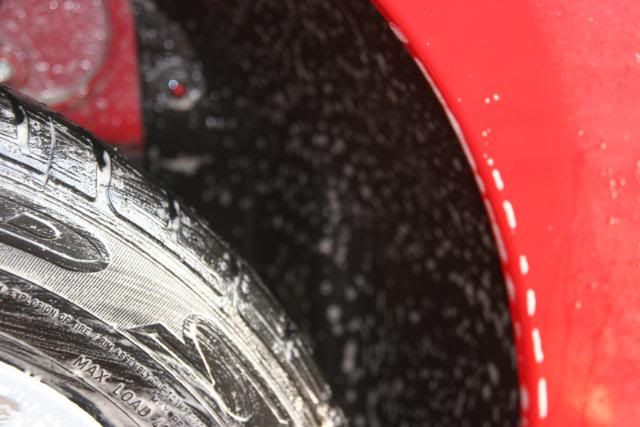 Once washed and clayed (sorry no pictures due to wet stage) the swirl marks were evident: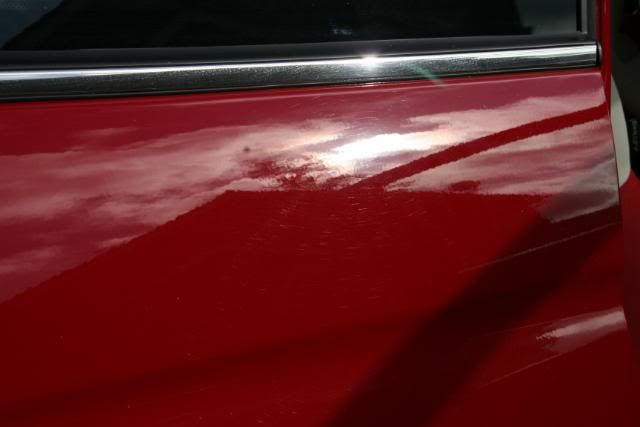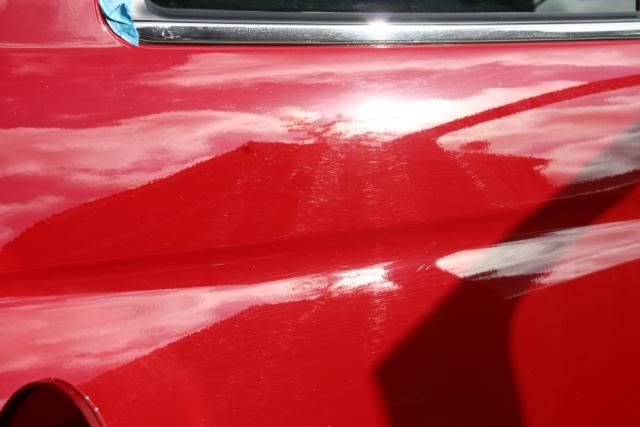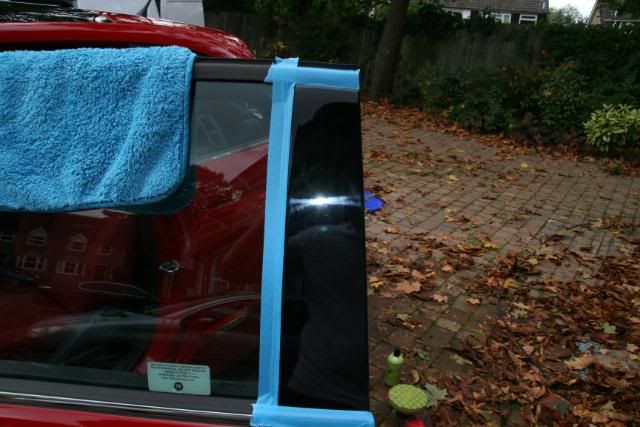 The weapon of choice:
Leaving this finish and knocking out the swirl marks: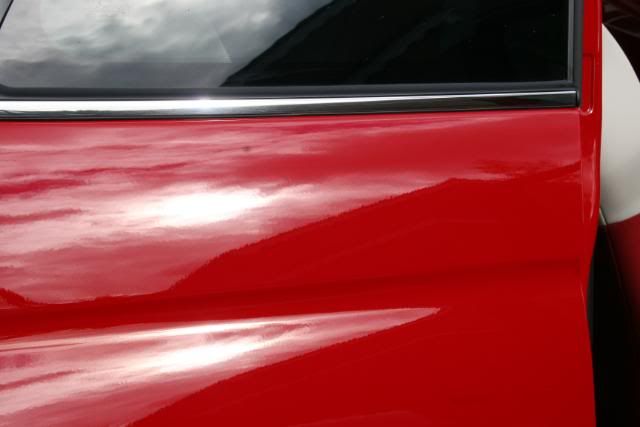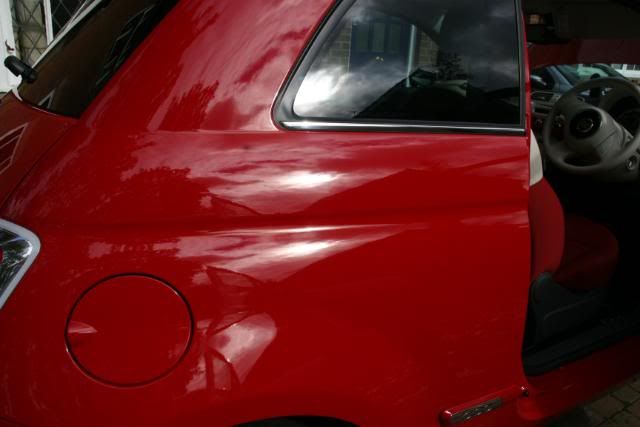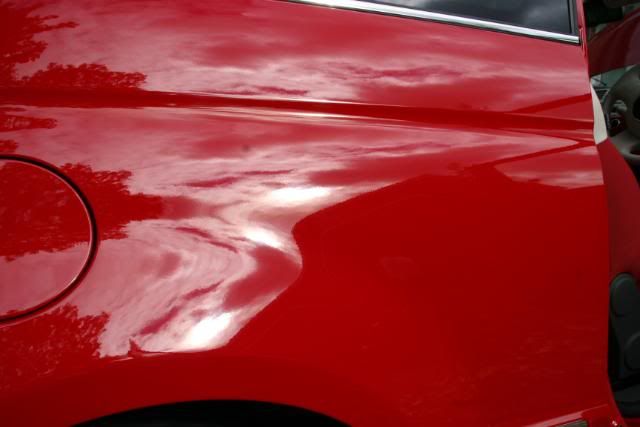 Door pillars showed the worst of the swirl marks due to soft solid black paint: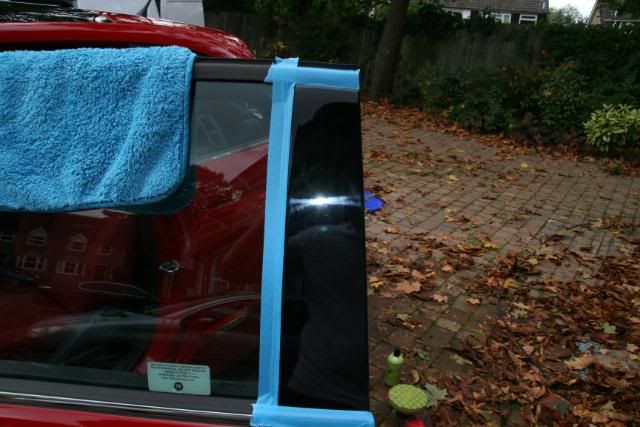 After, not perfect but enough to knock out the worst swirl marks:
The bonnet (if you notice the black blob on most of the photos I realised afterwards that I have a grease spot on the camera lens
)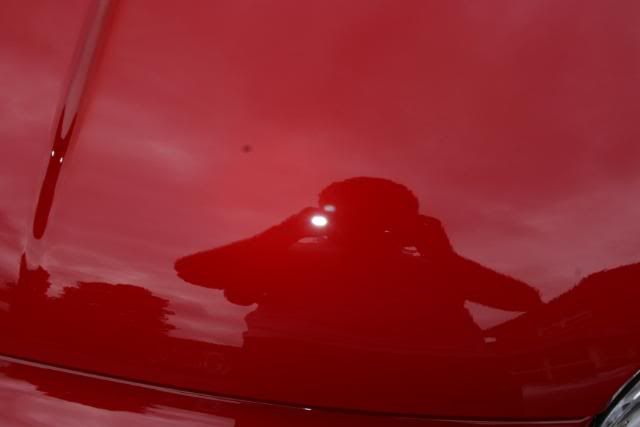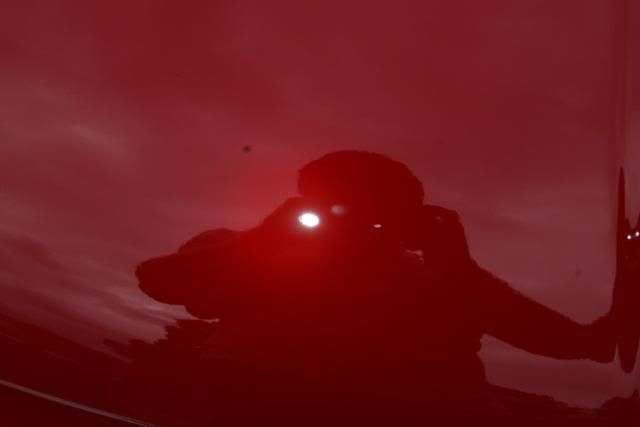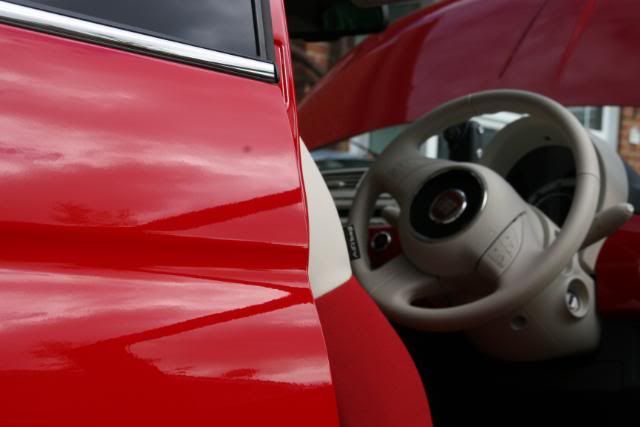 This next picture shows a before & after of the side of the car. The LEFT side has been polished and is hopefully noticeably deeper in colour (red is very hard to picture!):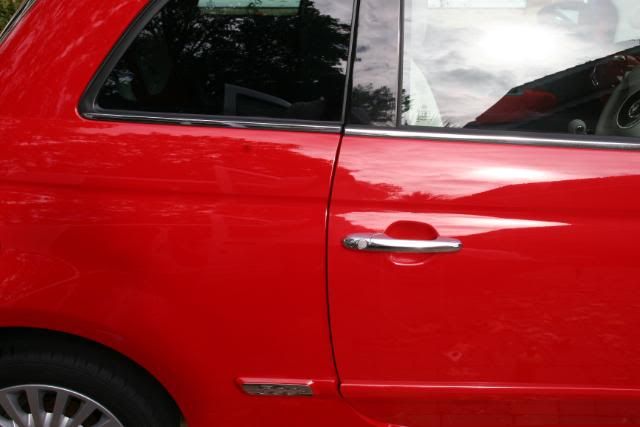 The rest being polished: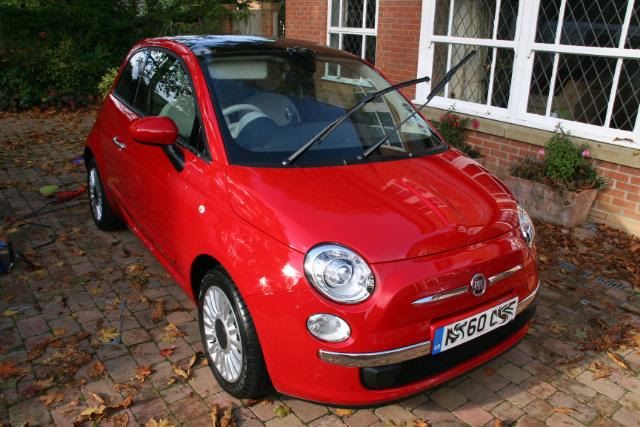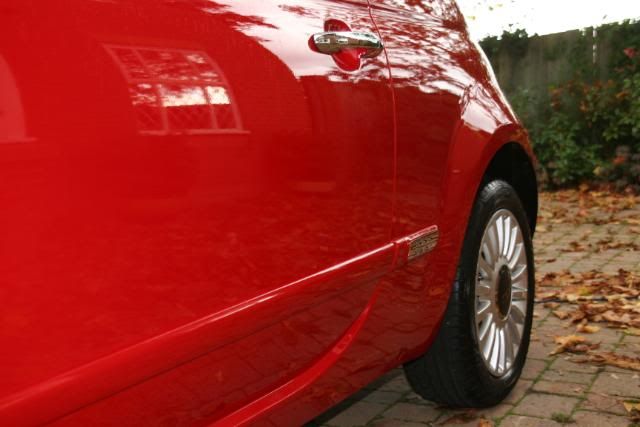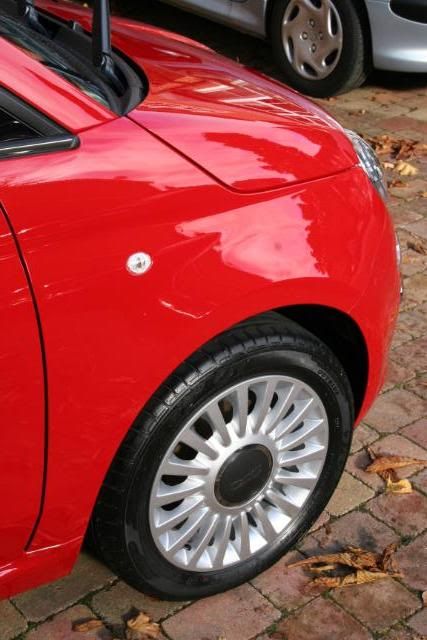 Then the weather reminded me which country I had arrived in: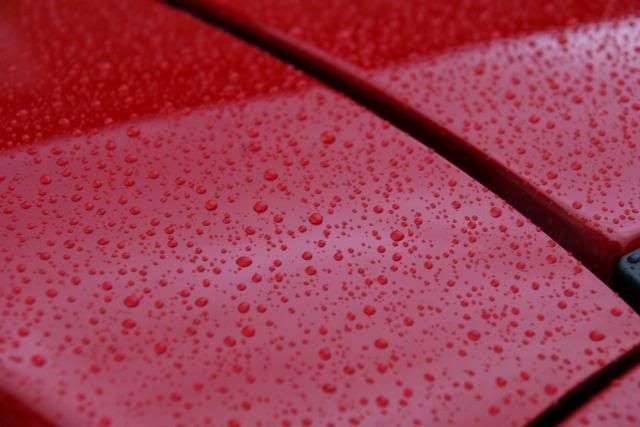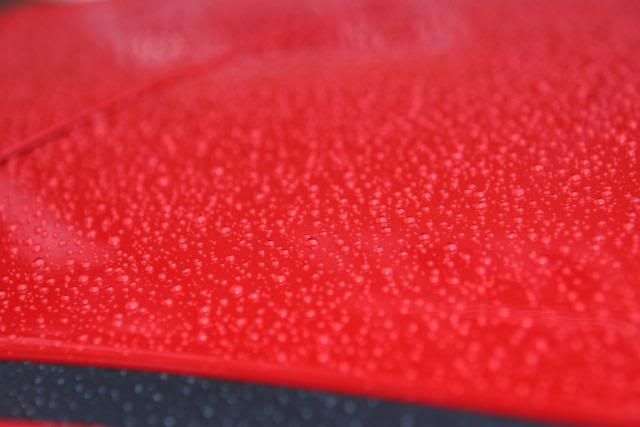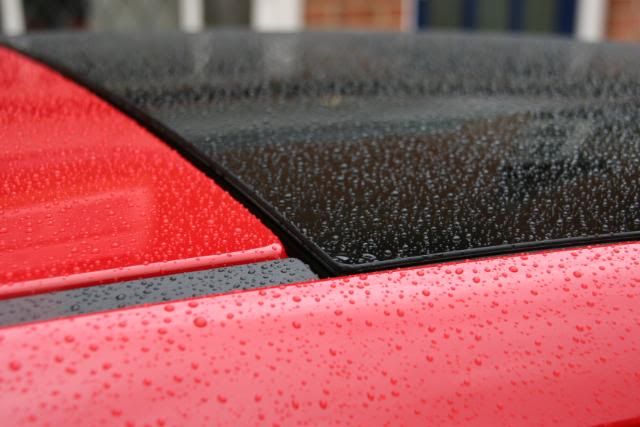 So, after another dry and finishing all the finer details I left the customer with the following: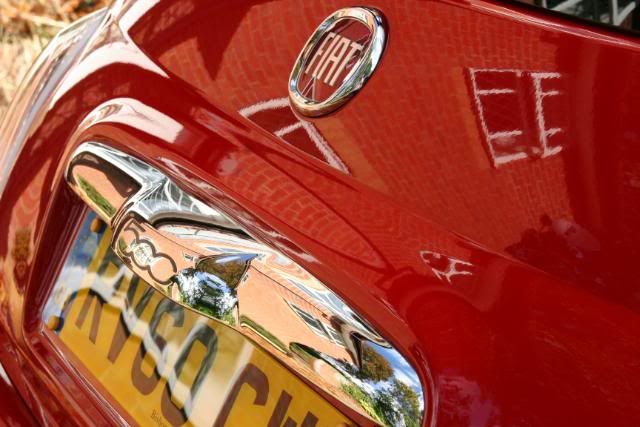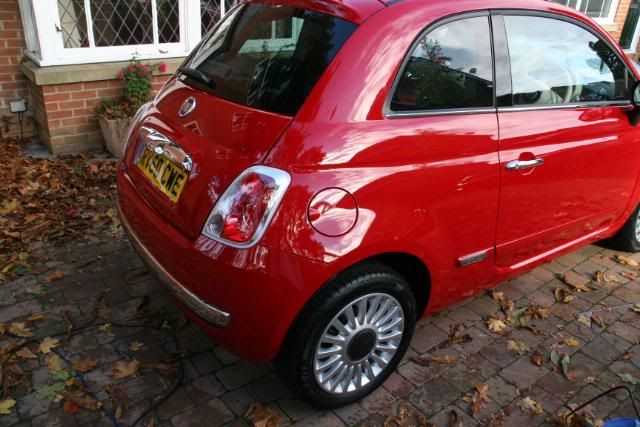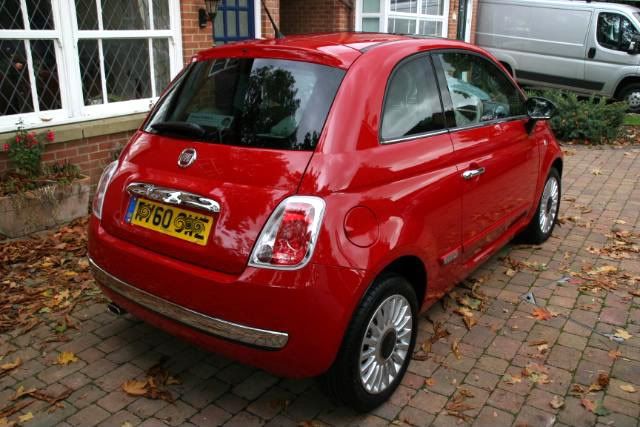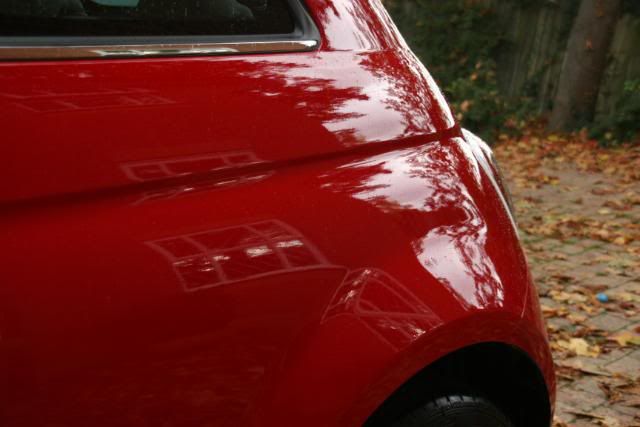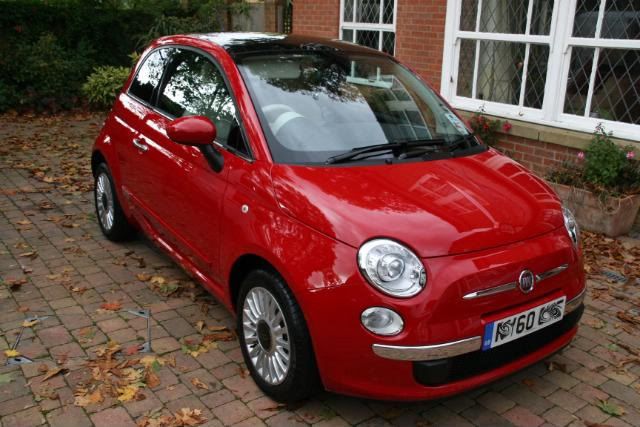 Arches were hand cleaned and protected: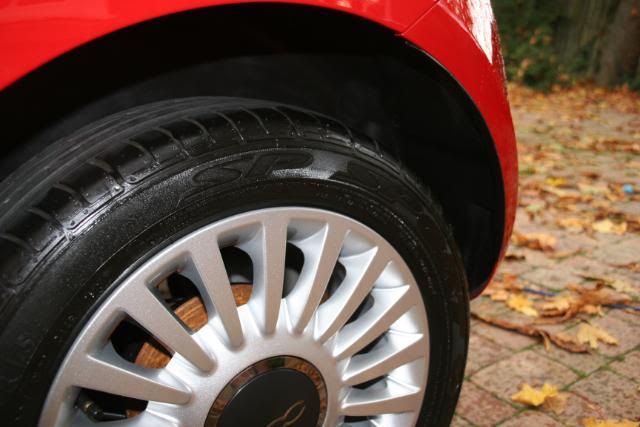 Final photo: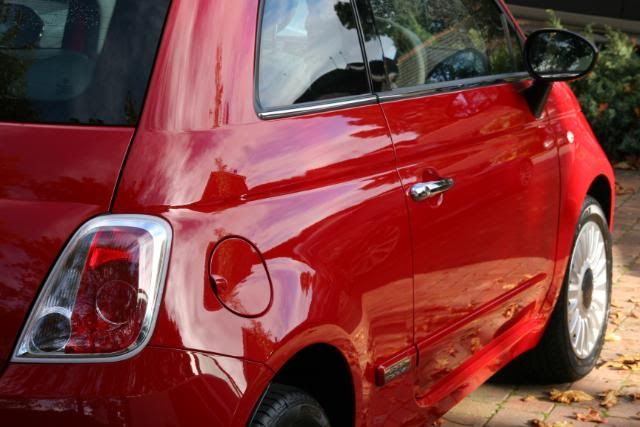 ---
When I returned the next morning I spruced up and protected the interior and got a couple more pics of the exterior
After vacuuminng the painted part of the dash was treated to NSC;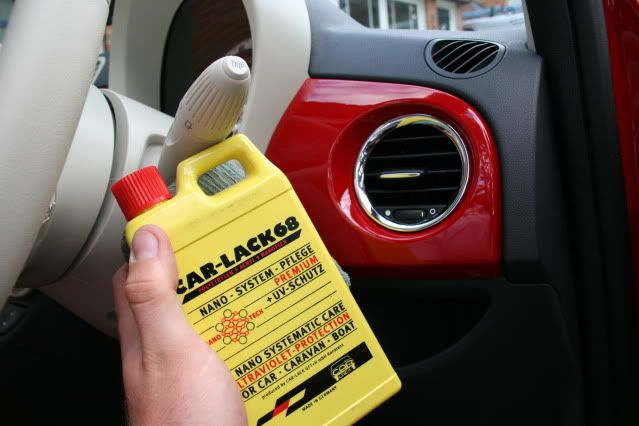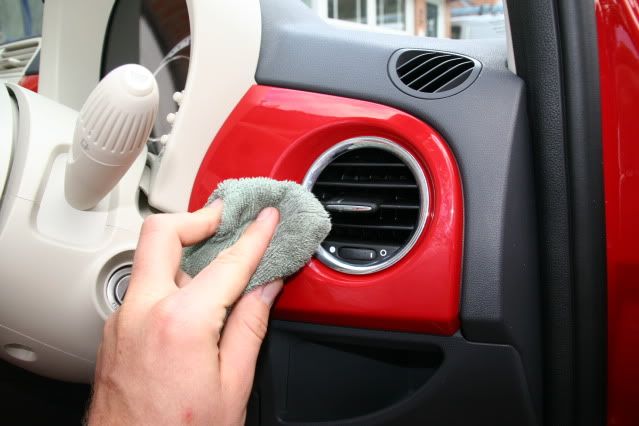 Curing: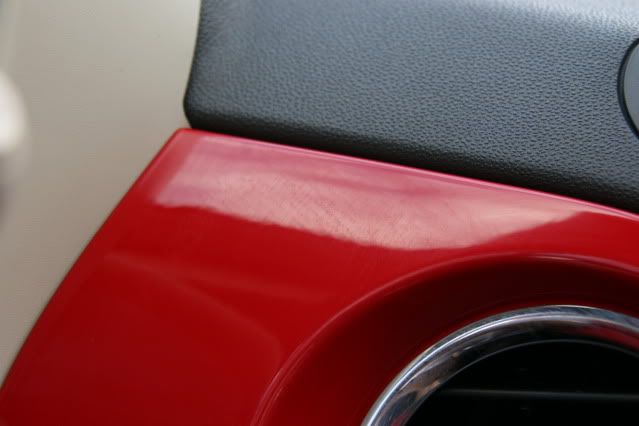 The interior plastics were cleaned with Megs APC: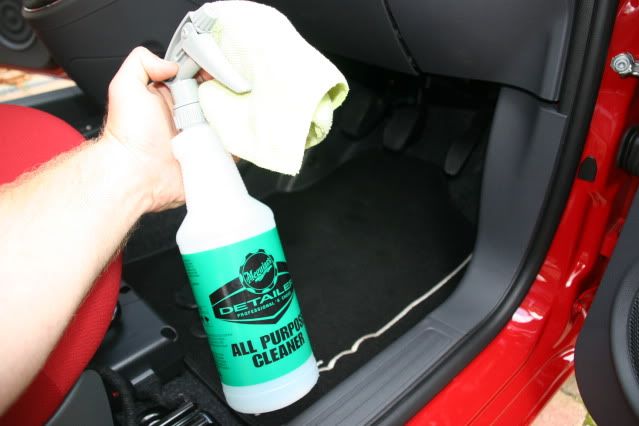 NSC applied and buffed off on the chrome accessories: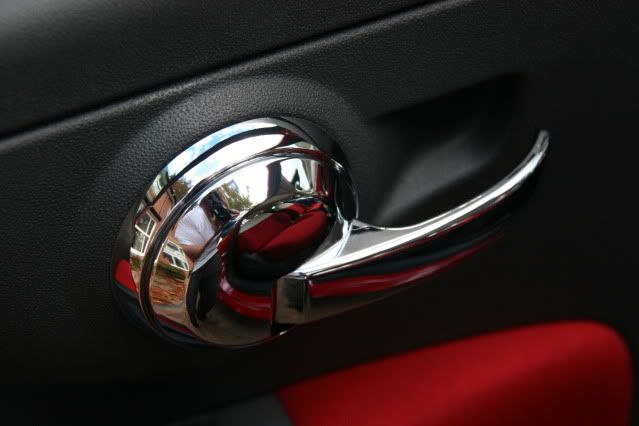 Leaving this finish on the dash: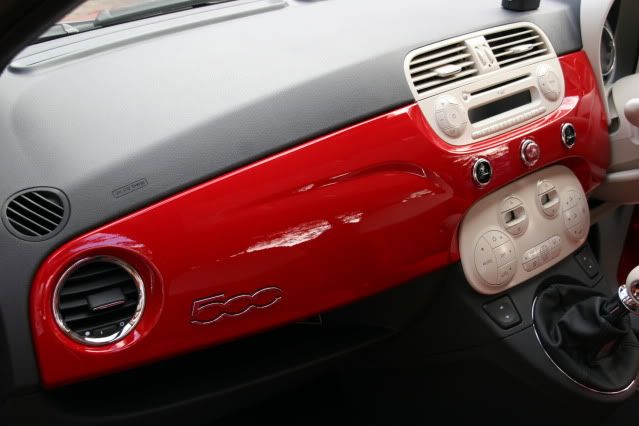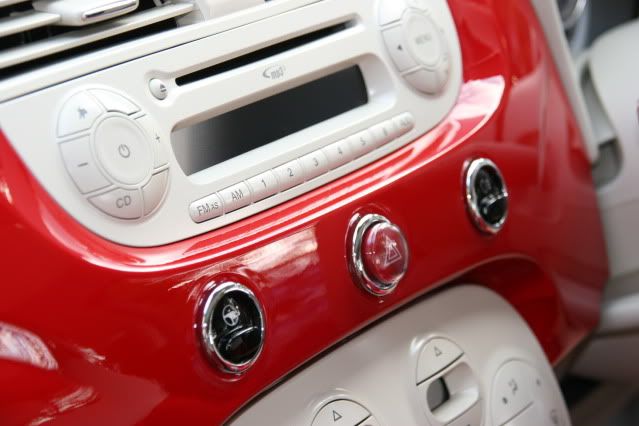 The rest of the plastics were treated to 303 Aerospace Protectant:
Fabric protected by Chemical Guys:
Leaving the interior looking fresh and protected for the winter: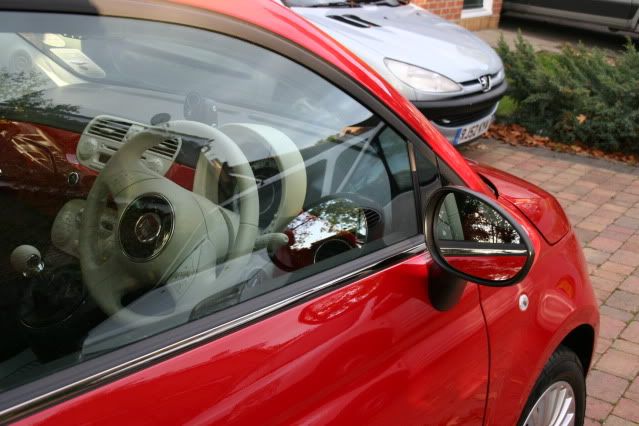 Until next time, thanks for looking