Interesting. On one side of the bonnet for example i put a thin ring on my 3M pad. Heres a few pics anyway. I spread on speed 3 then worked at speed 5 then dropped down to 3 for a few passes but im not sure i needed to do this given the type of product?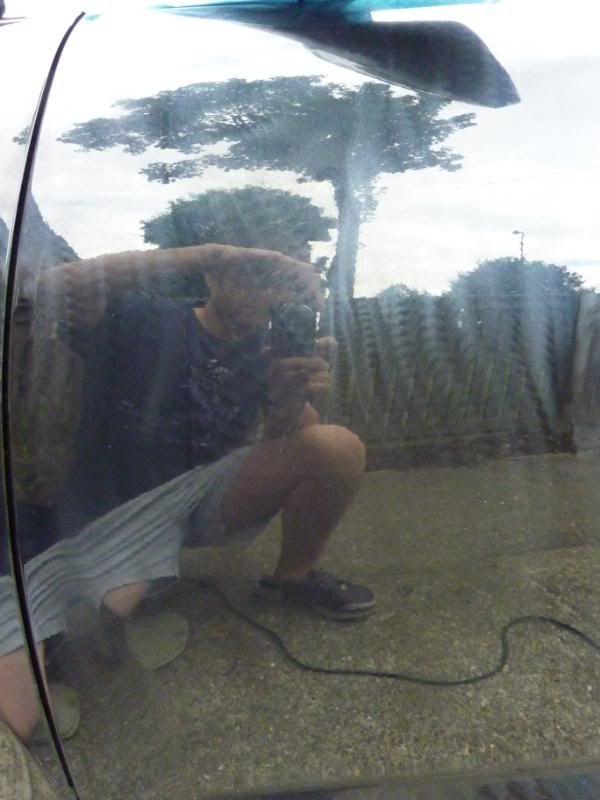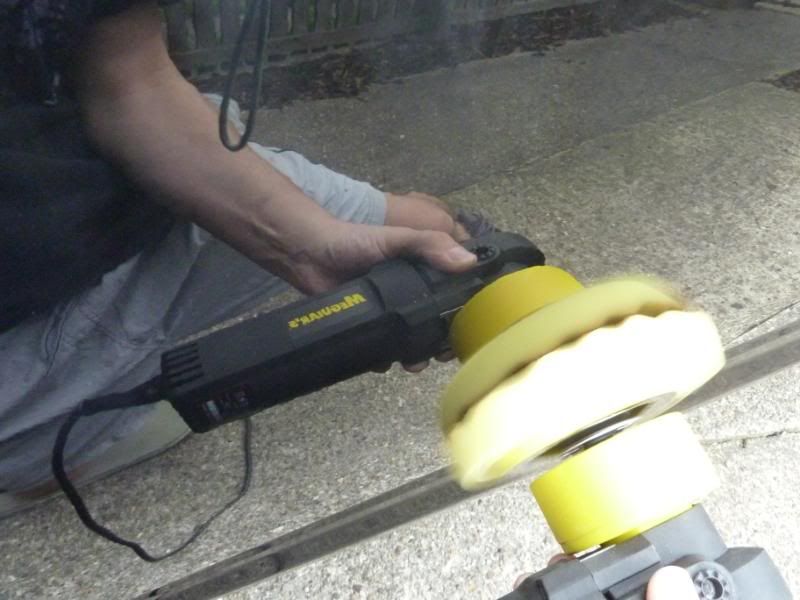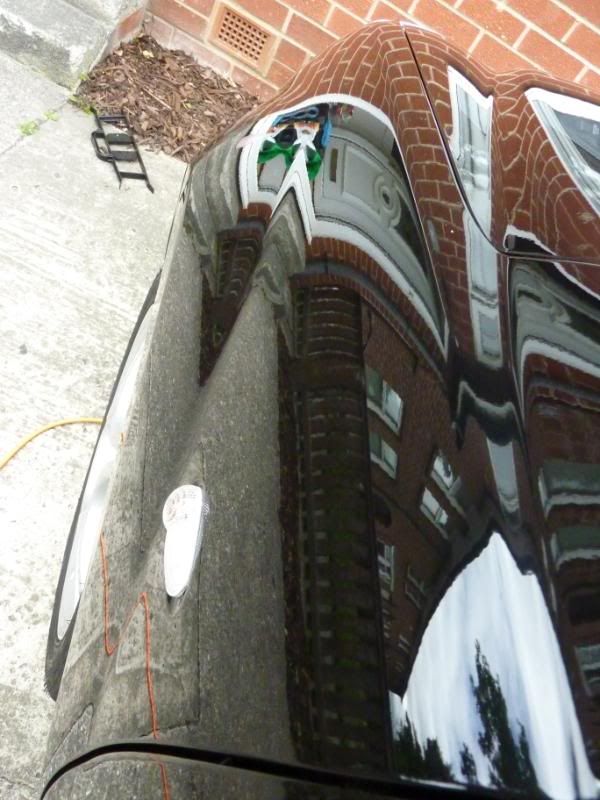 Mid way through and the heavens opened big time! I had it on the roof curing and was part way through the boot etc when it started!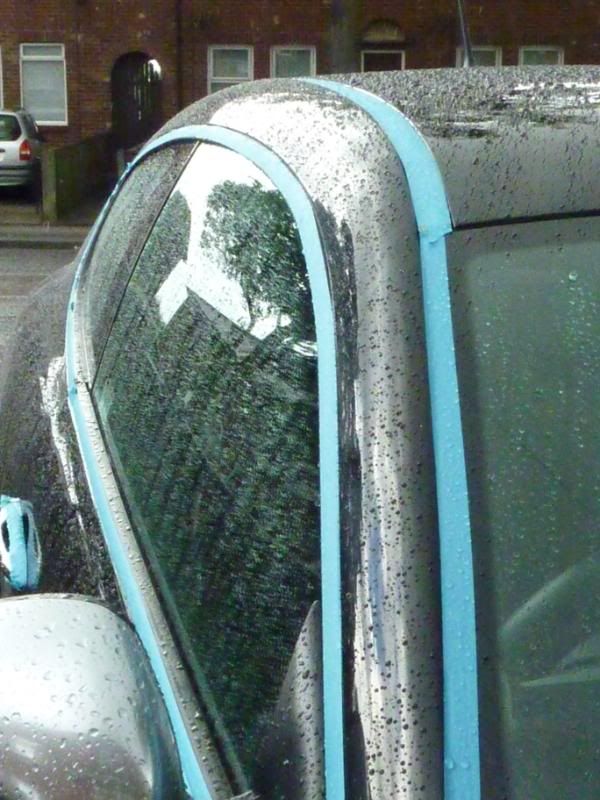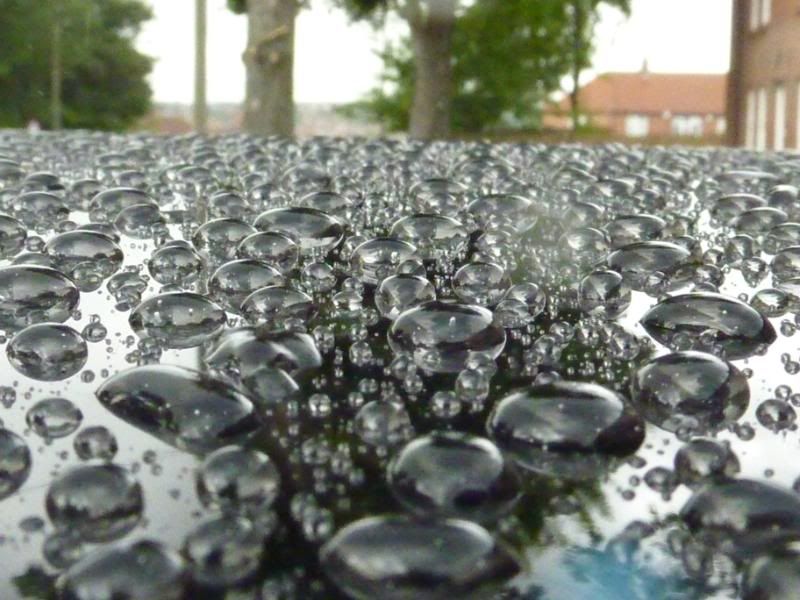 Nice beading and a sign of protection compared to the before after i foamed the car with G101 at 1:5.
Flat water just sitting
Anyway i waited till it stopped and carried on doing the rest of the car after drying theose areas then it started raining again!
Curing in the rain.....hopefully!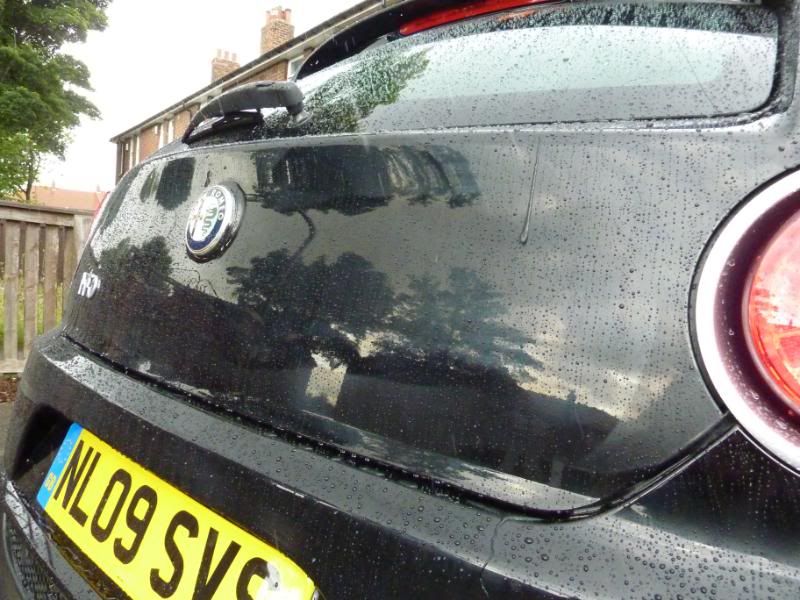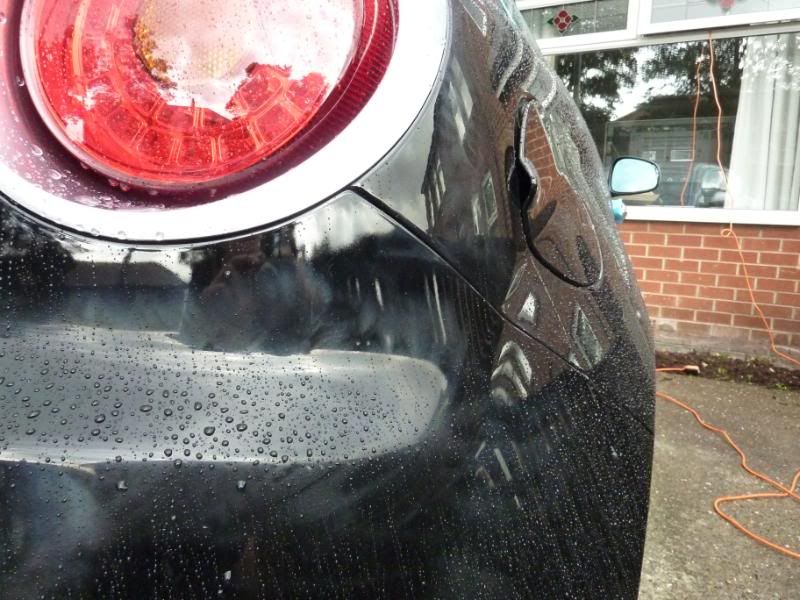 I waited again then with my Miracle dryer took all of the water of the car and was amazed at how much it sucked up when it was wet. It was holding about 1ltr of water at one point!
After that i buffed with a Eurow Towel but did have to use some Detailer. I went for Field Glaze.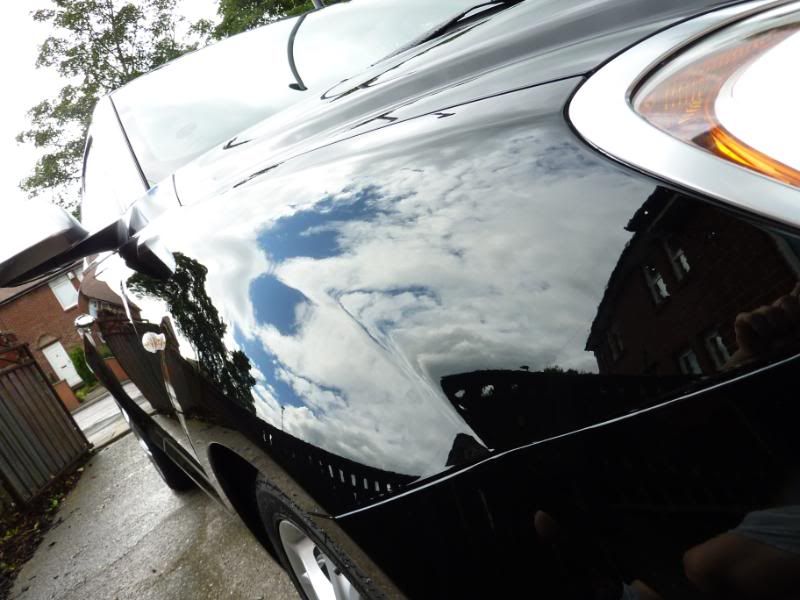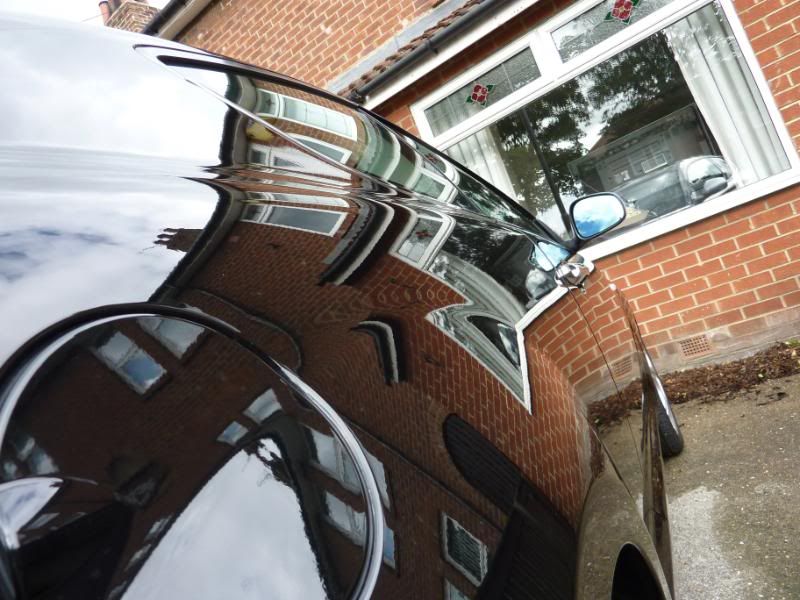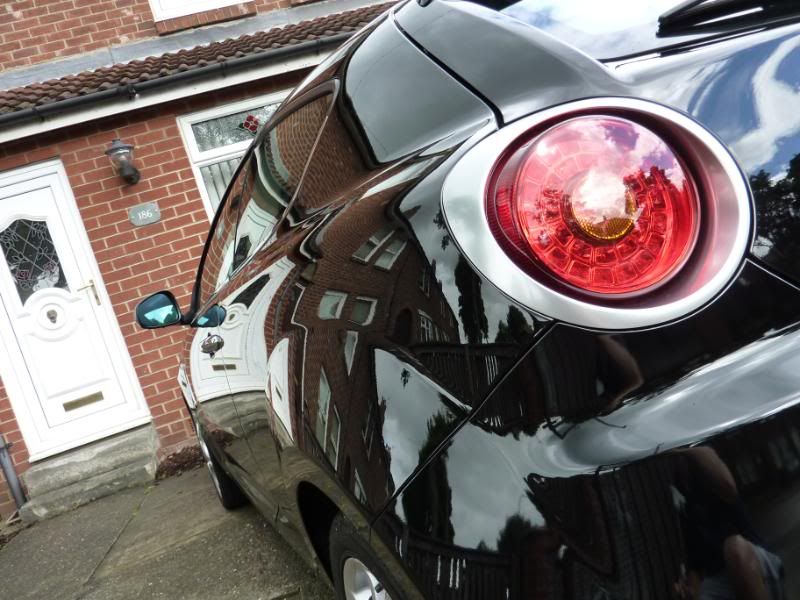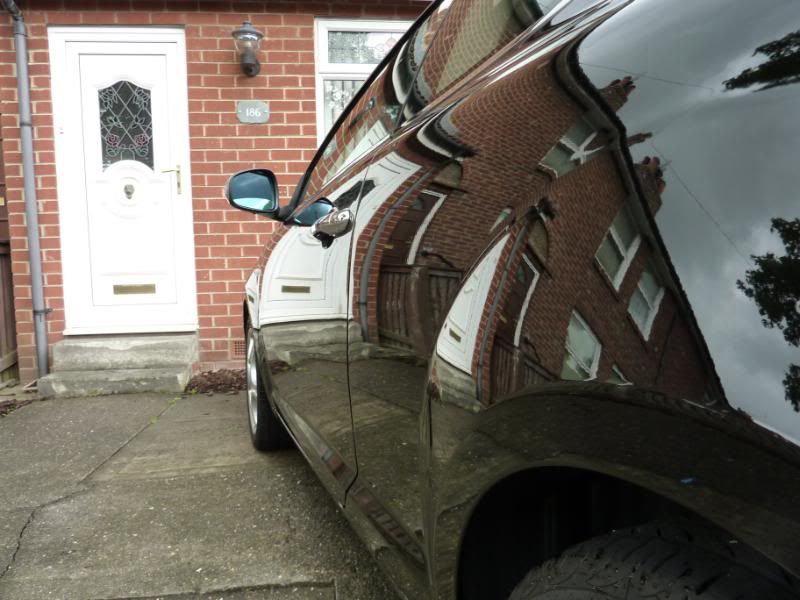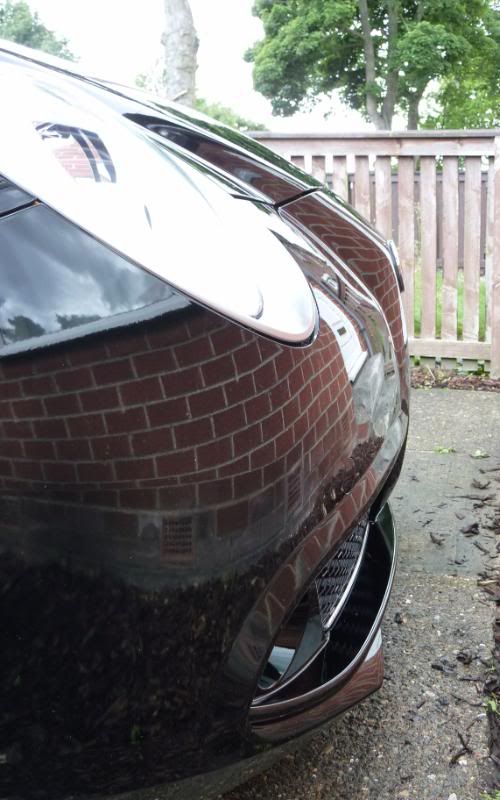 All in all i really liked the stuff and would like to try again to see if i can use less and rid the dust. I did just use 3 small blobs on the wings etc but maybe the pad was loaded. Its very difficult to spur a pad on the da as it stops very easily! I was a bit disapointed that i still could see some evidence light swirls baring in mind i was using the polishing pad as opposed to the finishing pad ive used in the past with LP but i think i was rushed as Claire was giving me the evil look and the rain scuppered it in the end! It sems either the rain or she spoils every detail i do these days.
Phil
_________________
CYC Car Of The Month Winner November 09
?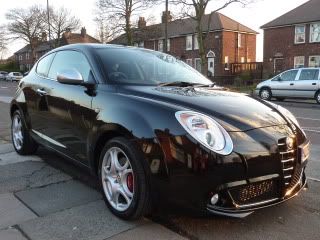 XBOX LIVE & PSN: GIZTO29