Its been a while since I have done a write up anywhere, mostly I'm posting pics onto our facebook page (
www.facebook.com/PrismDetailingUK
or search facebook for "PrismDetailingUK") as I'm struggling to find the time to do a proper write up, but this is a car which I think should be shared.
I was asked to carry out a correction detail inc stone chip touch up and wetsanding on a £390k Lamborghini Aventador Roadster 50th Anniversary, 1 of only 100 ever made.
Where I arrived to the dealership the car was ready for me to work on: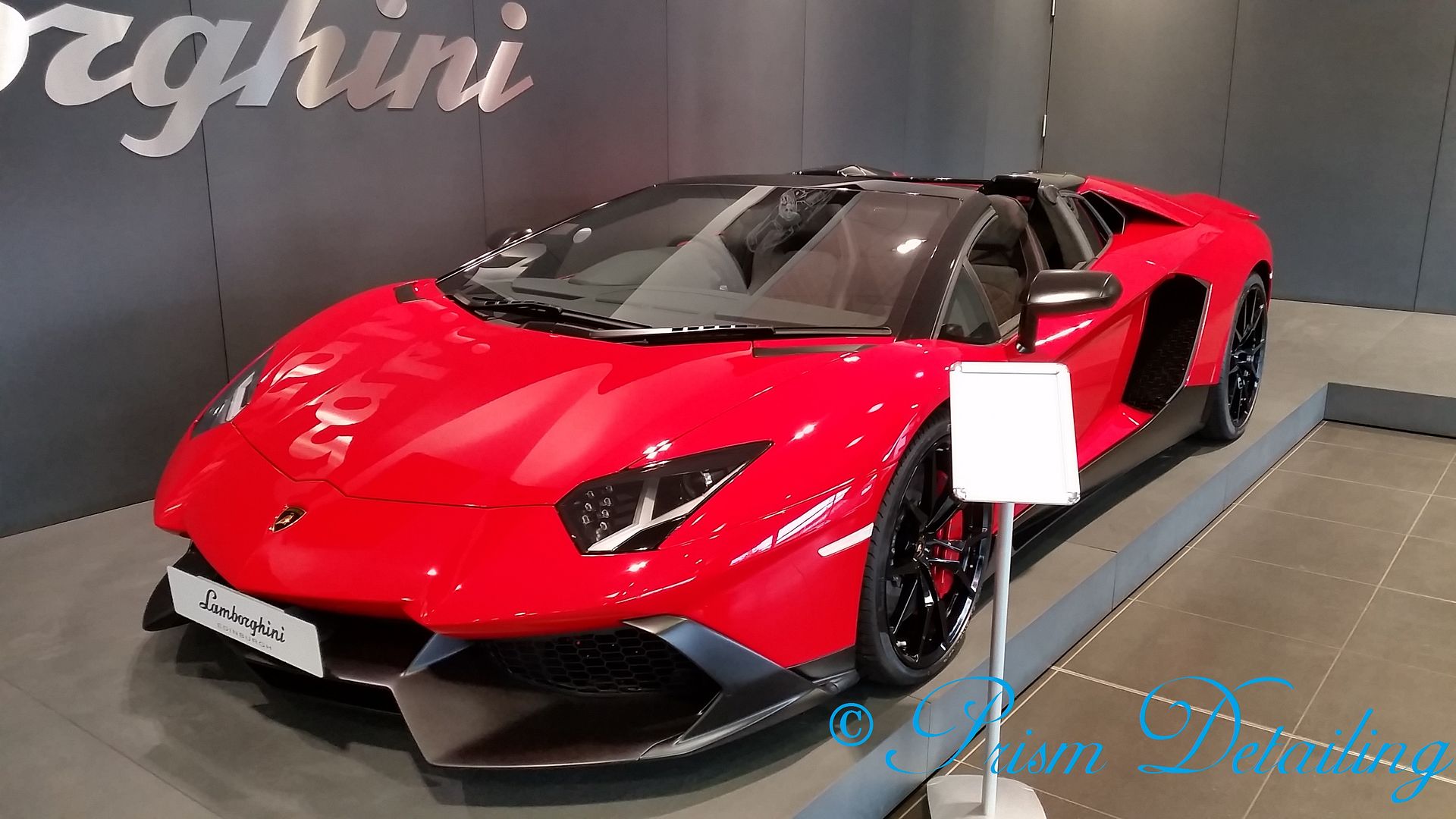 looking at the car in the pics it looked pretty good...right!?!
Well on closer inspection various defects were found: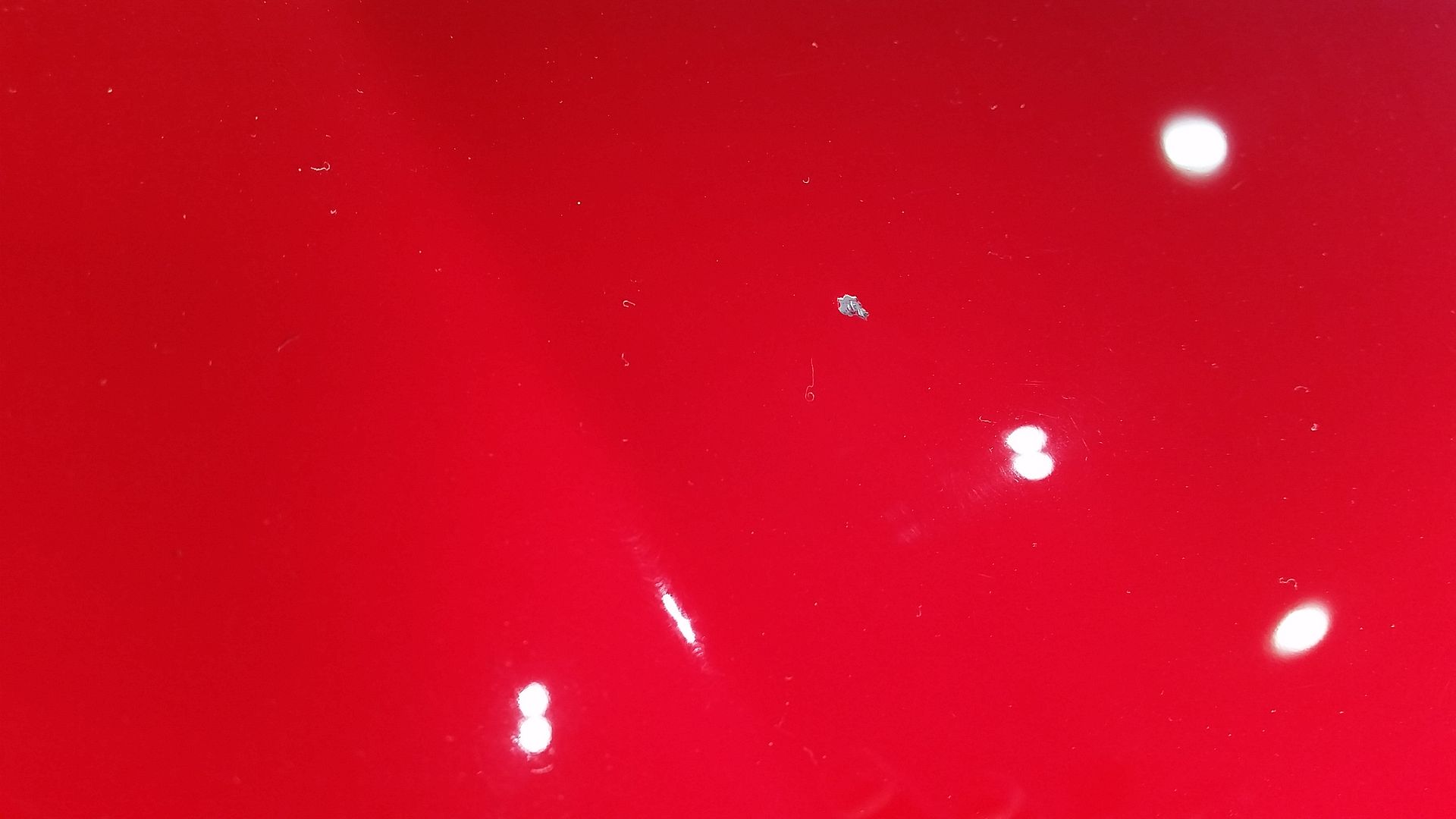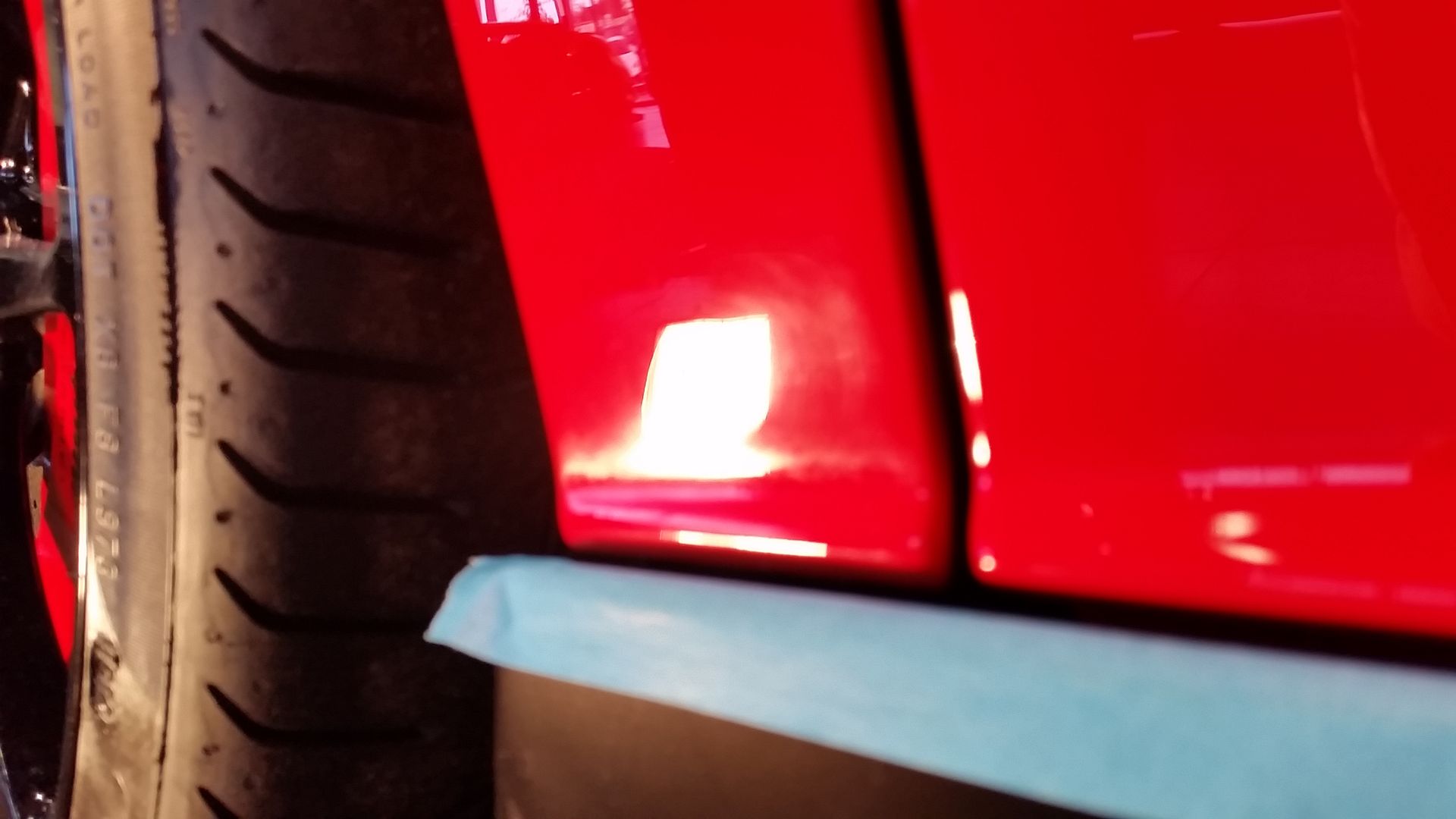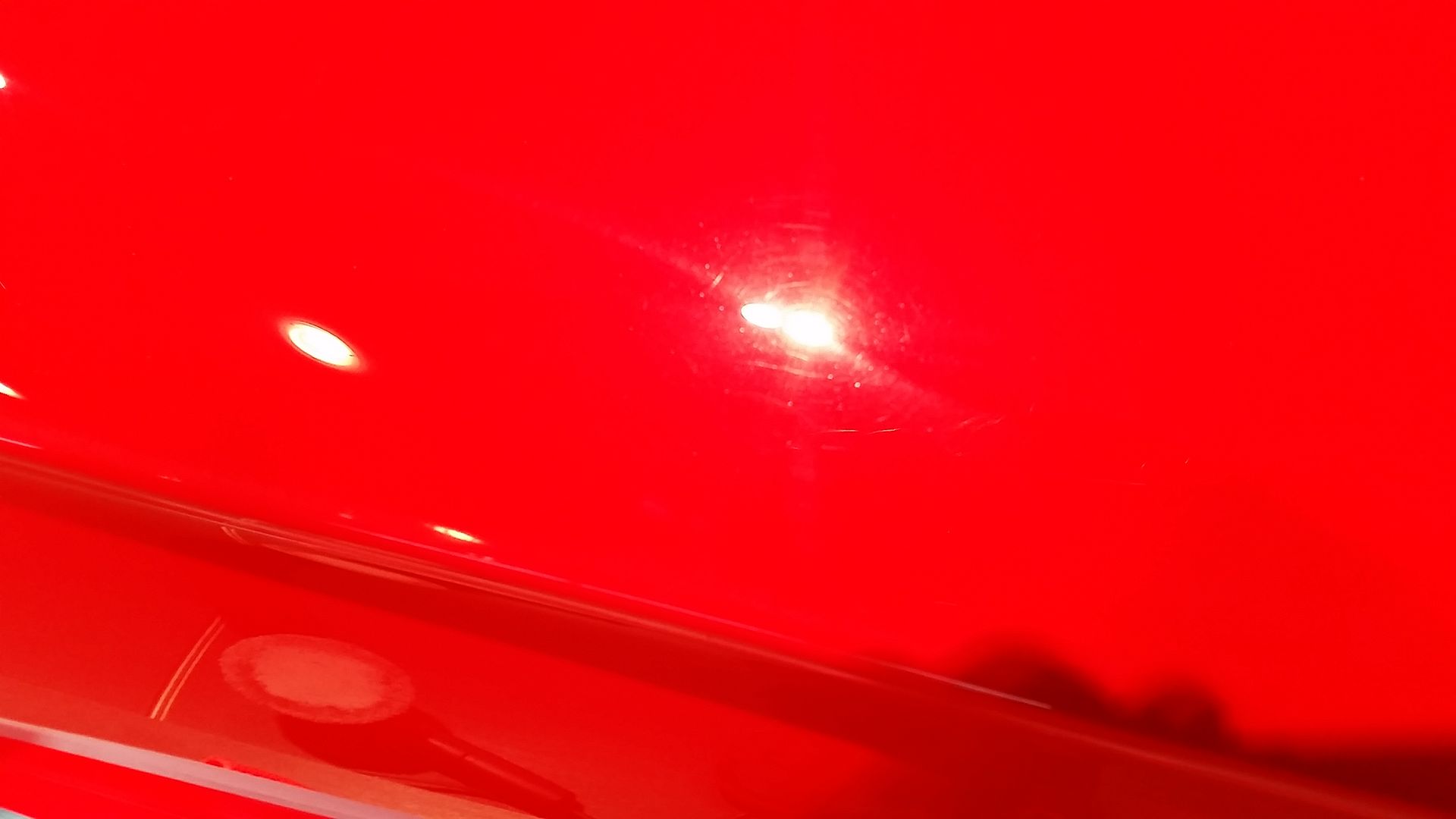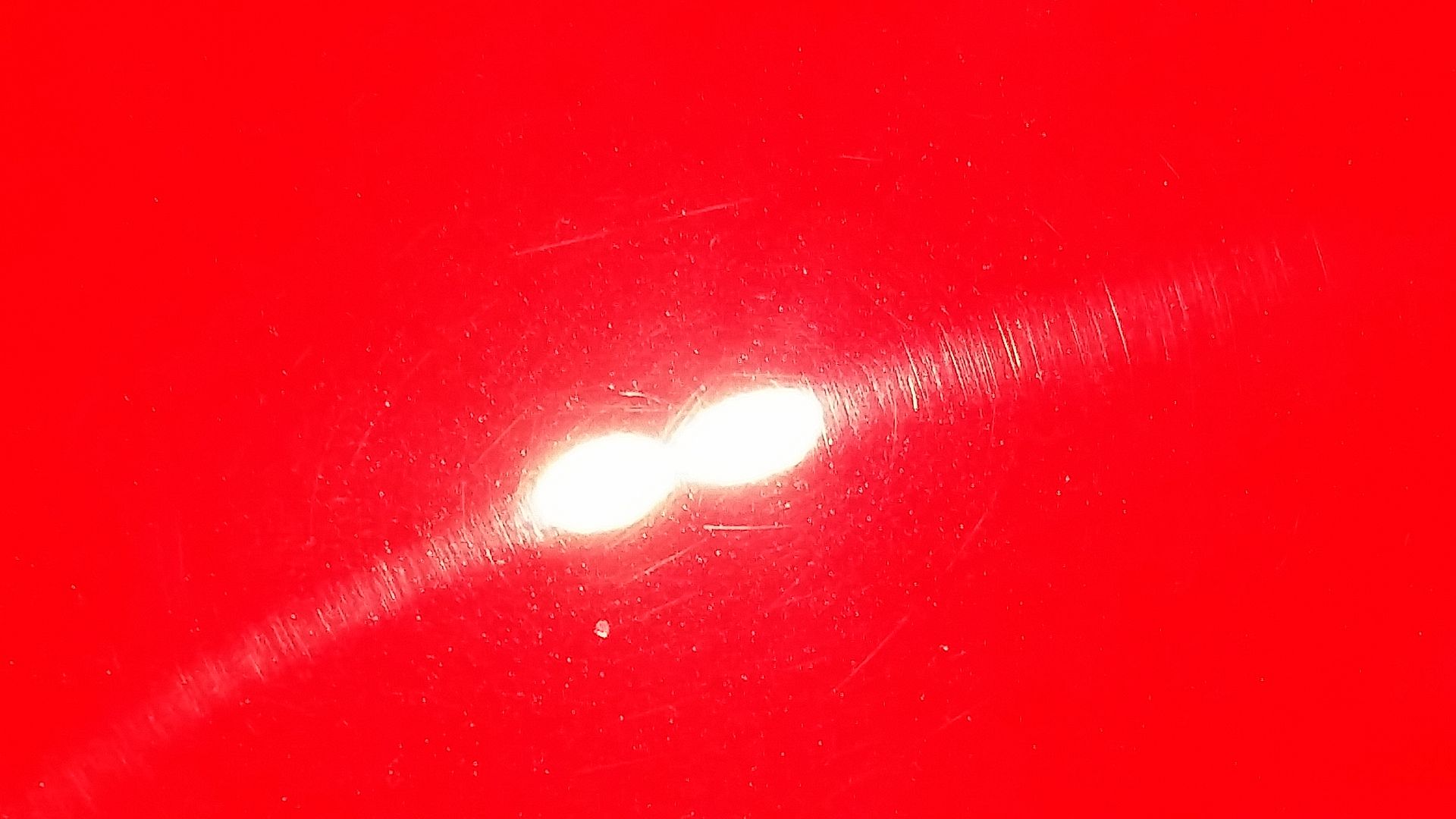 The paintwork was corrected using various stages for each panel depending on how much correction was required, but the products used were Scholls Concepts S3Gold, S17+, Megs MF Cutting Compound, Rupes Compounds and using the rotary, da and bigfoot. This achieved the desired results: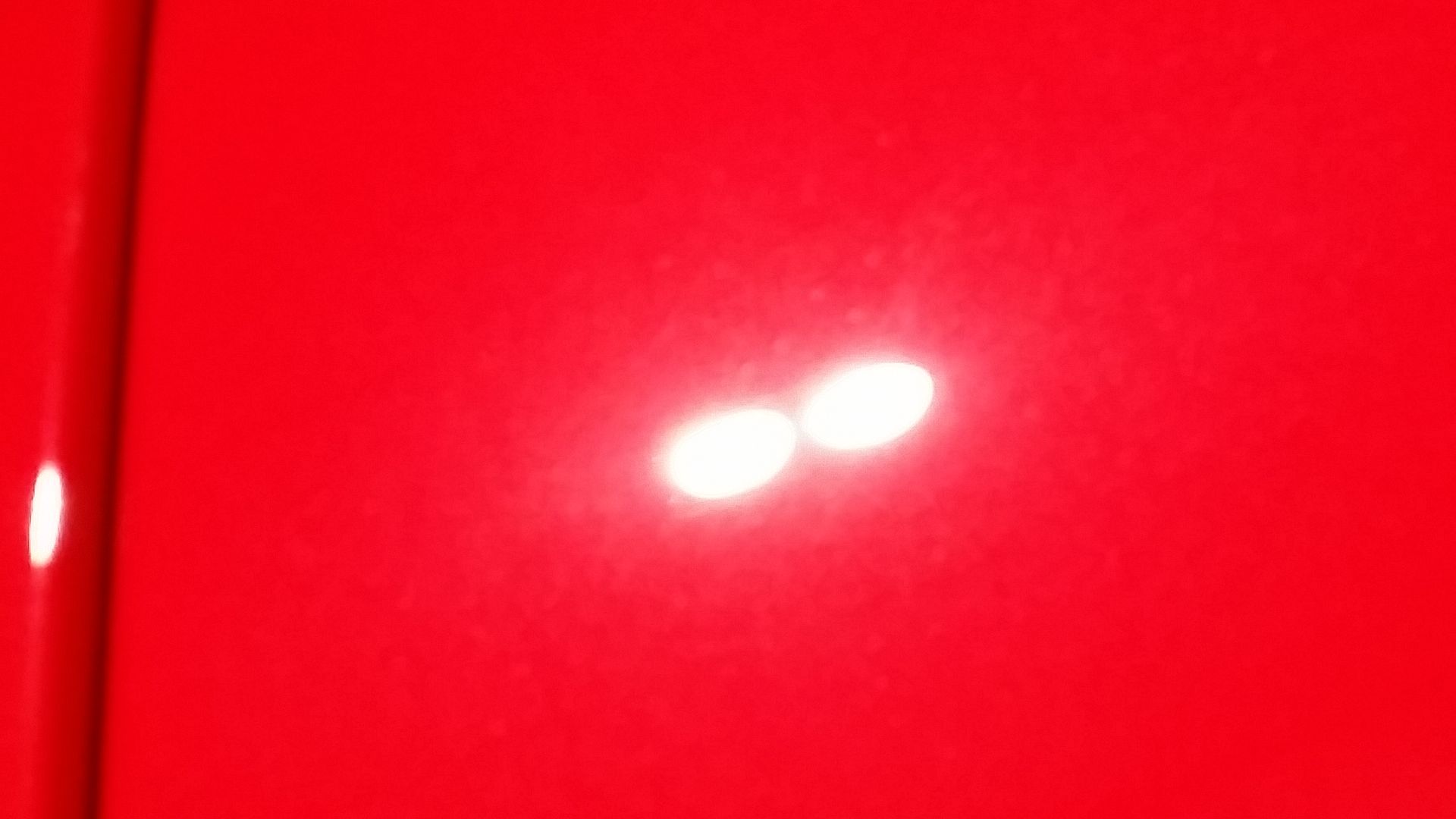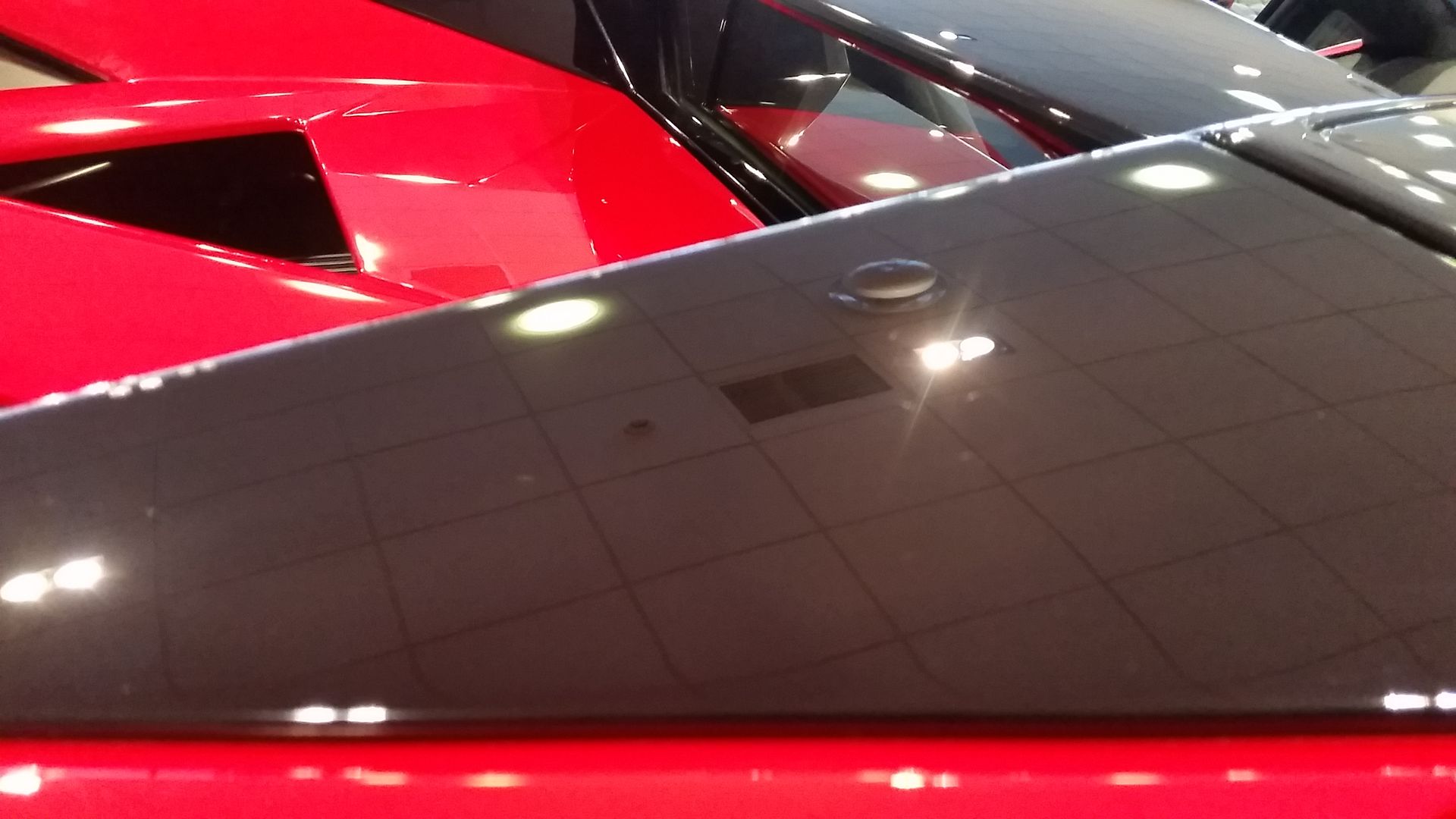 The paintwork was protected with Dodo Juice Supernatural Hybrid, the alloys with Chemical Guys Wheel Guard, Trim with Dodo Juice Plastic Fantastic, Glass with Dodo Juice Clearly Menthol and tyres with an "in house" product.
The end results: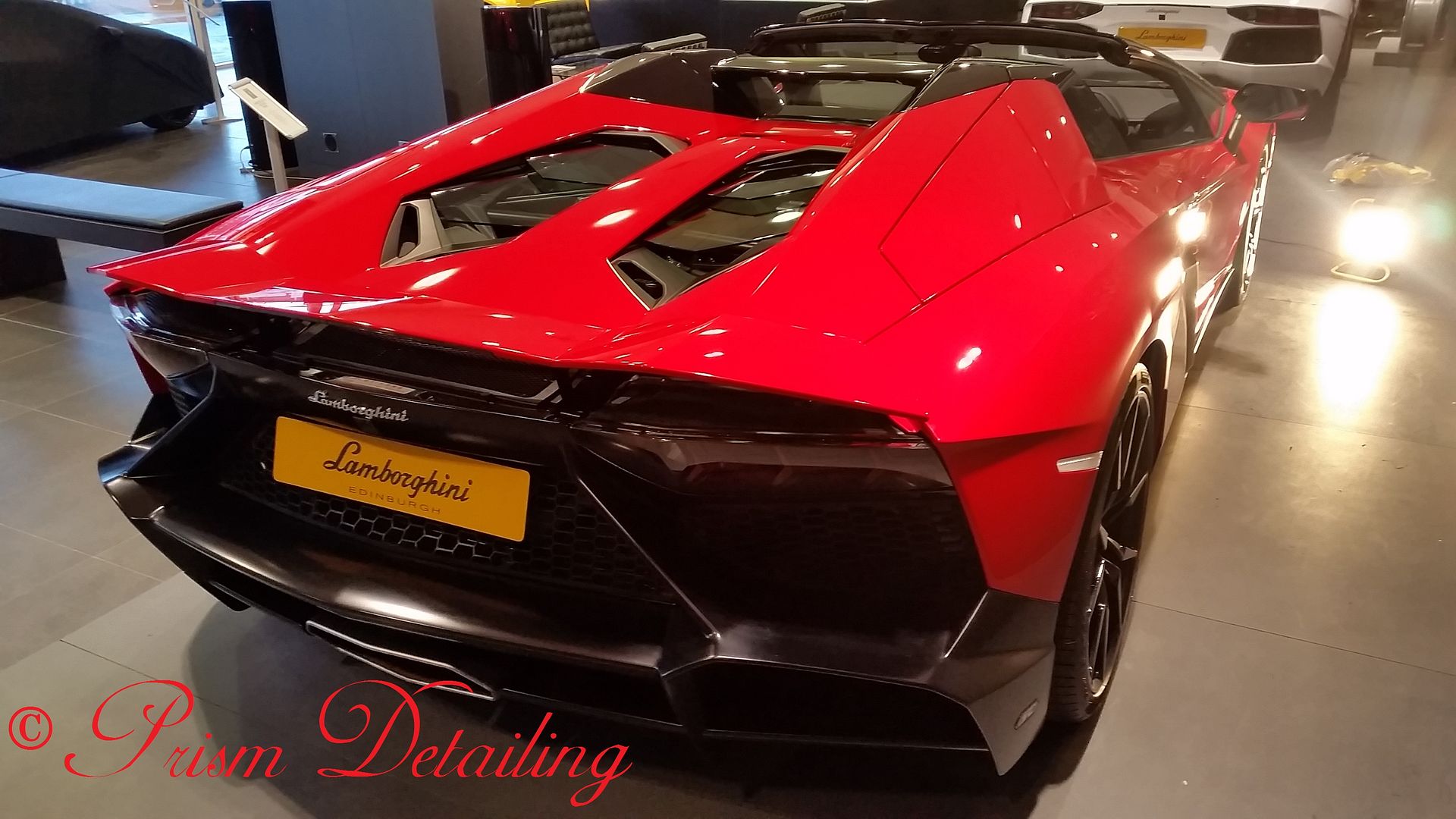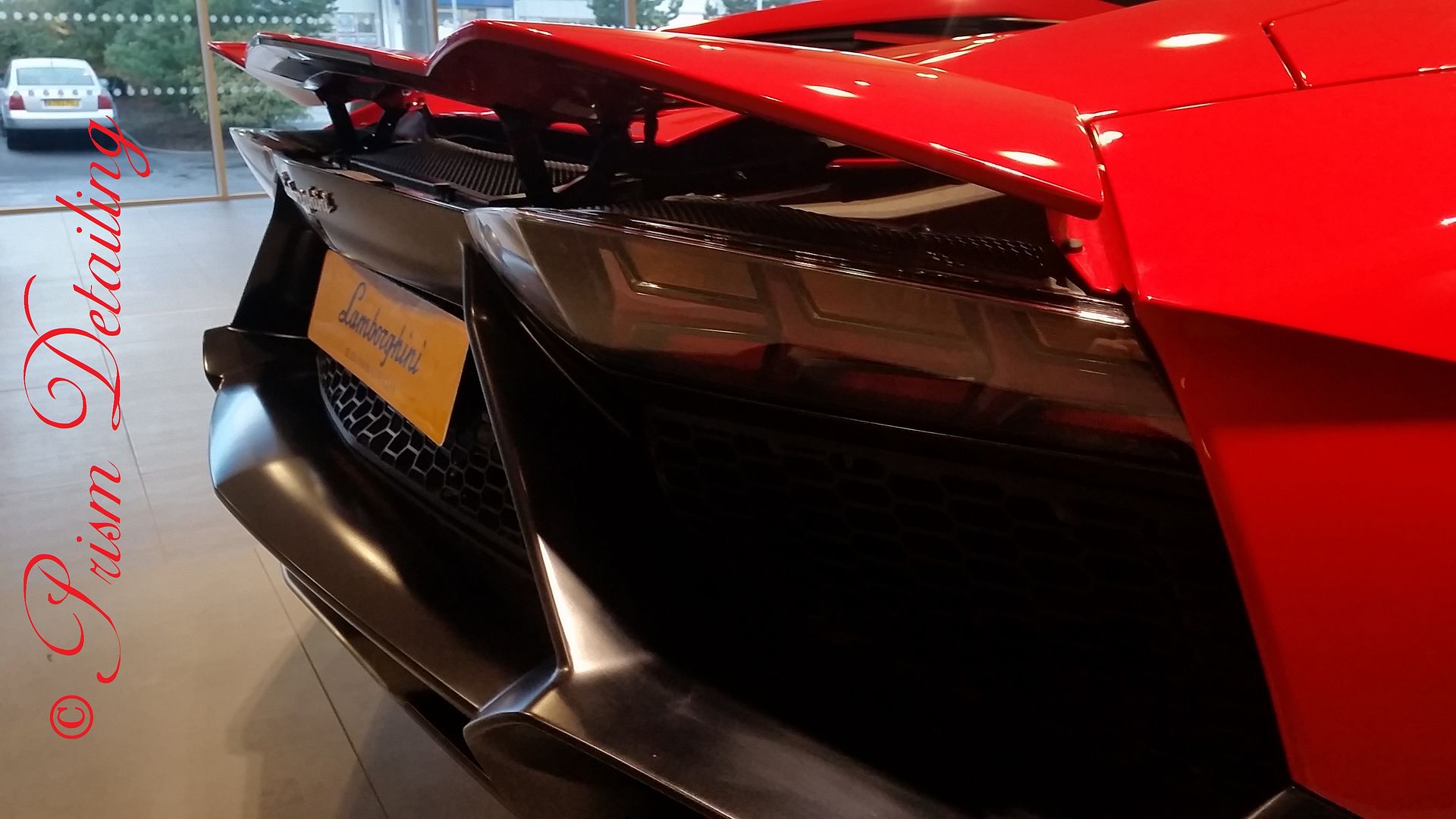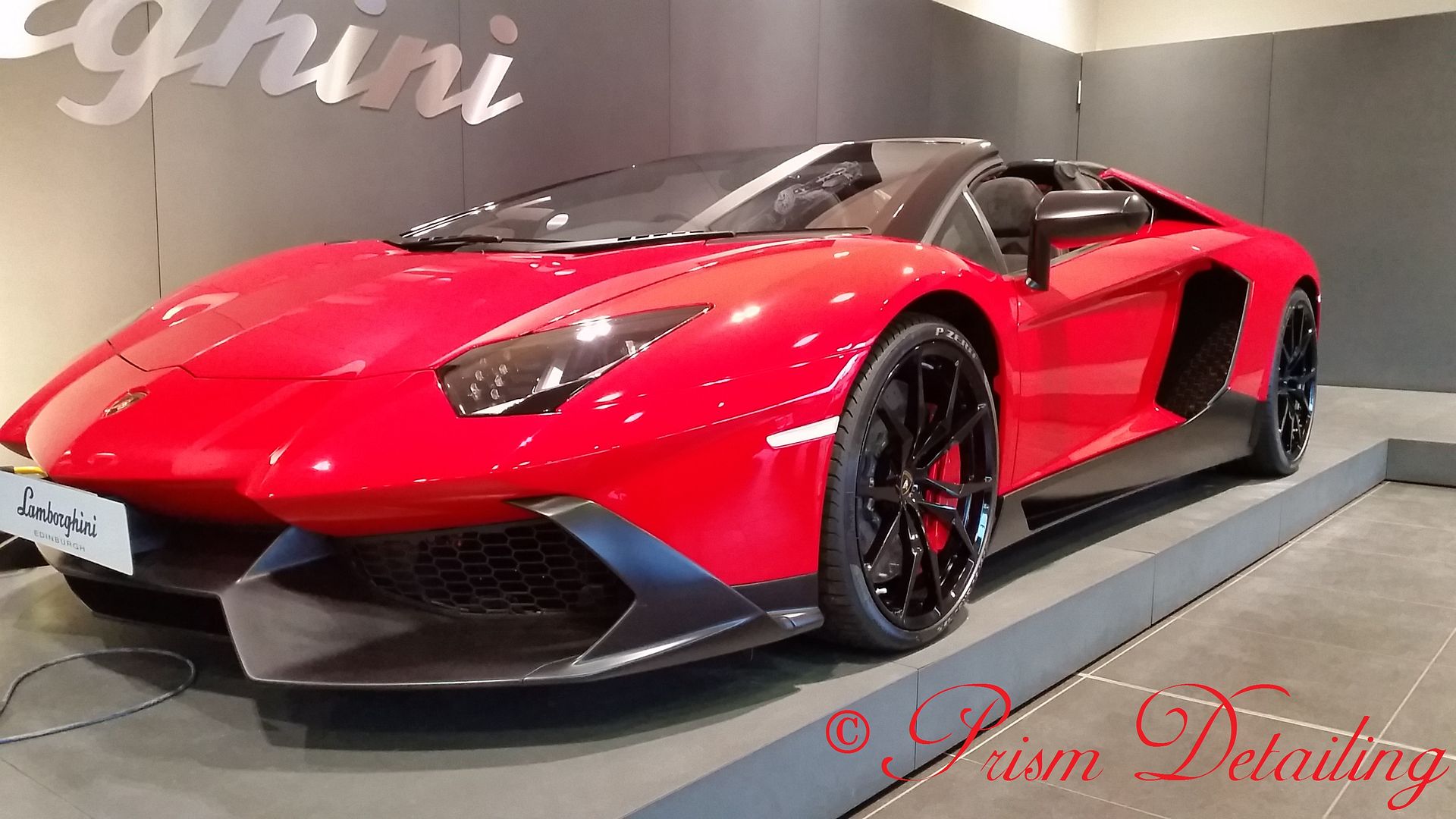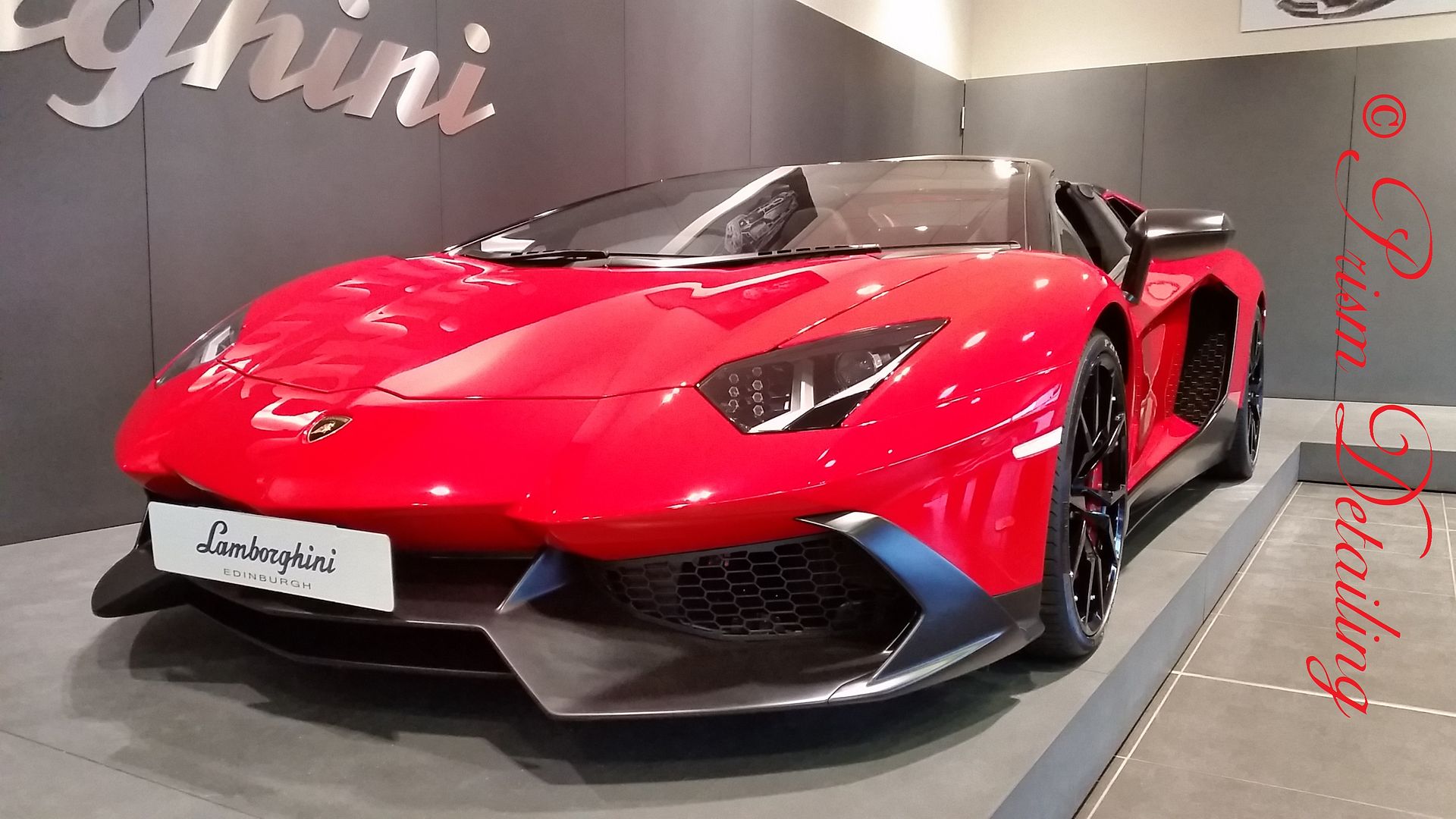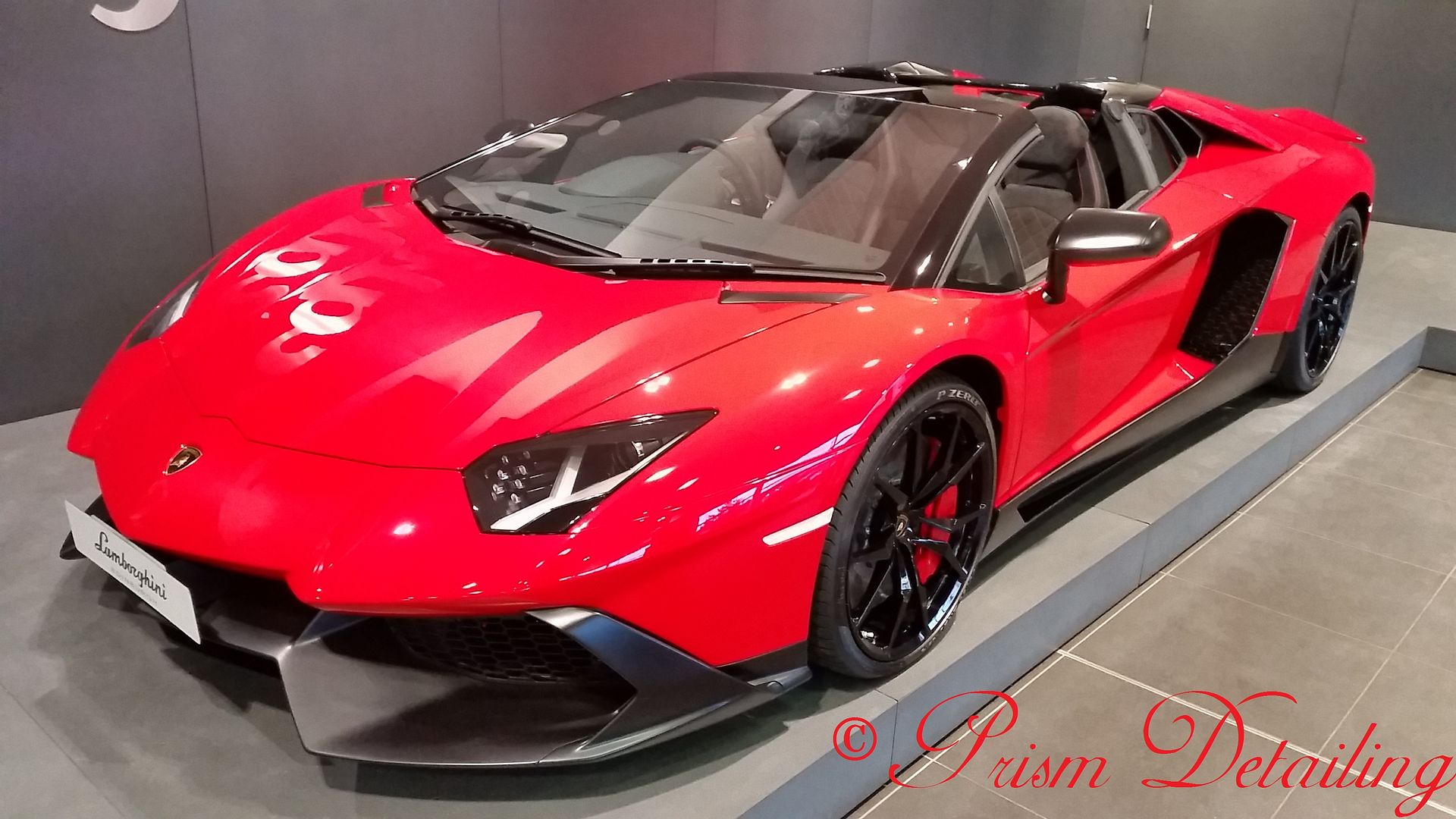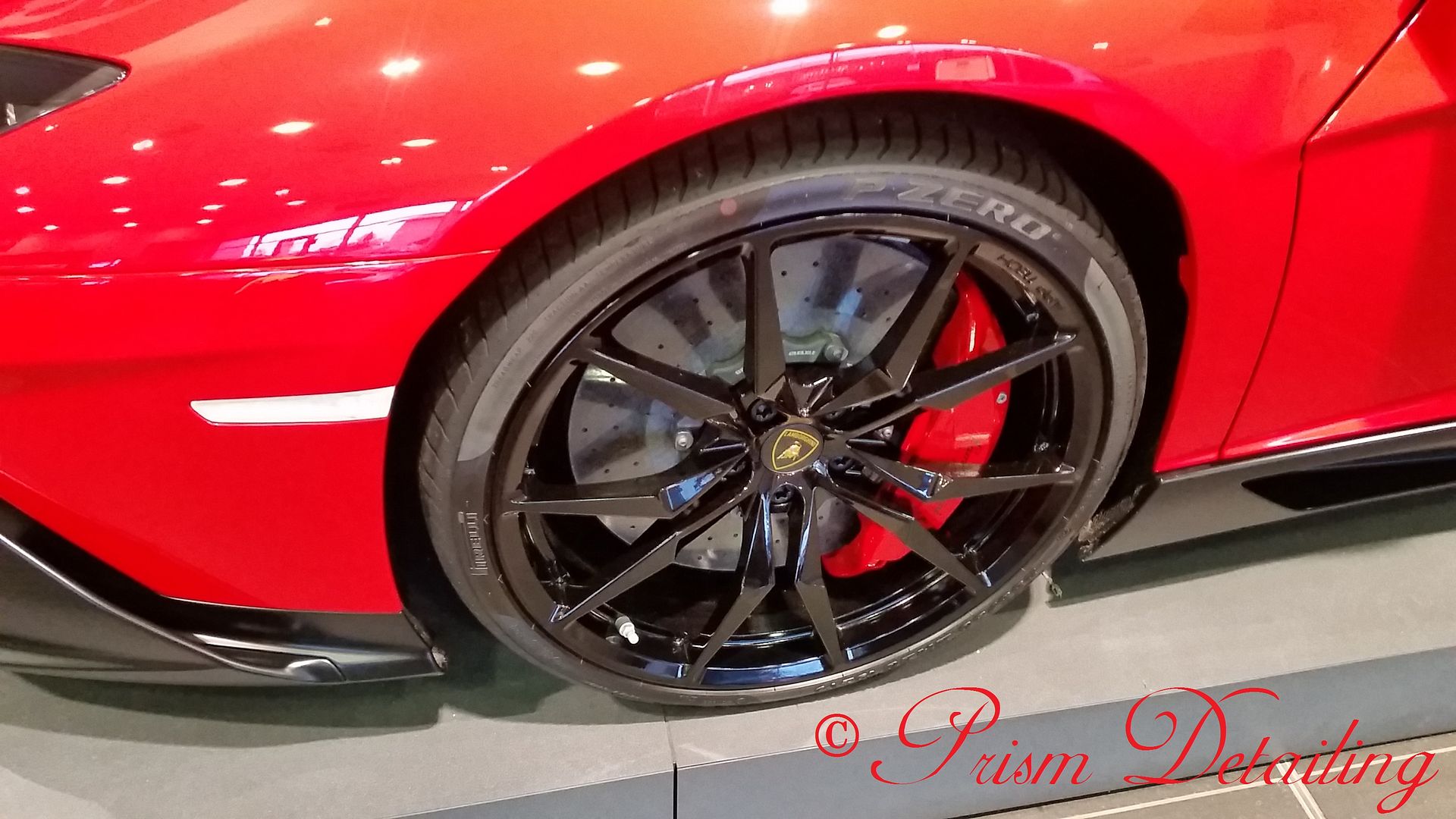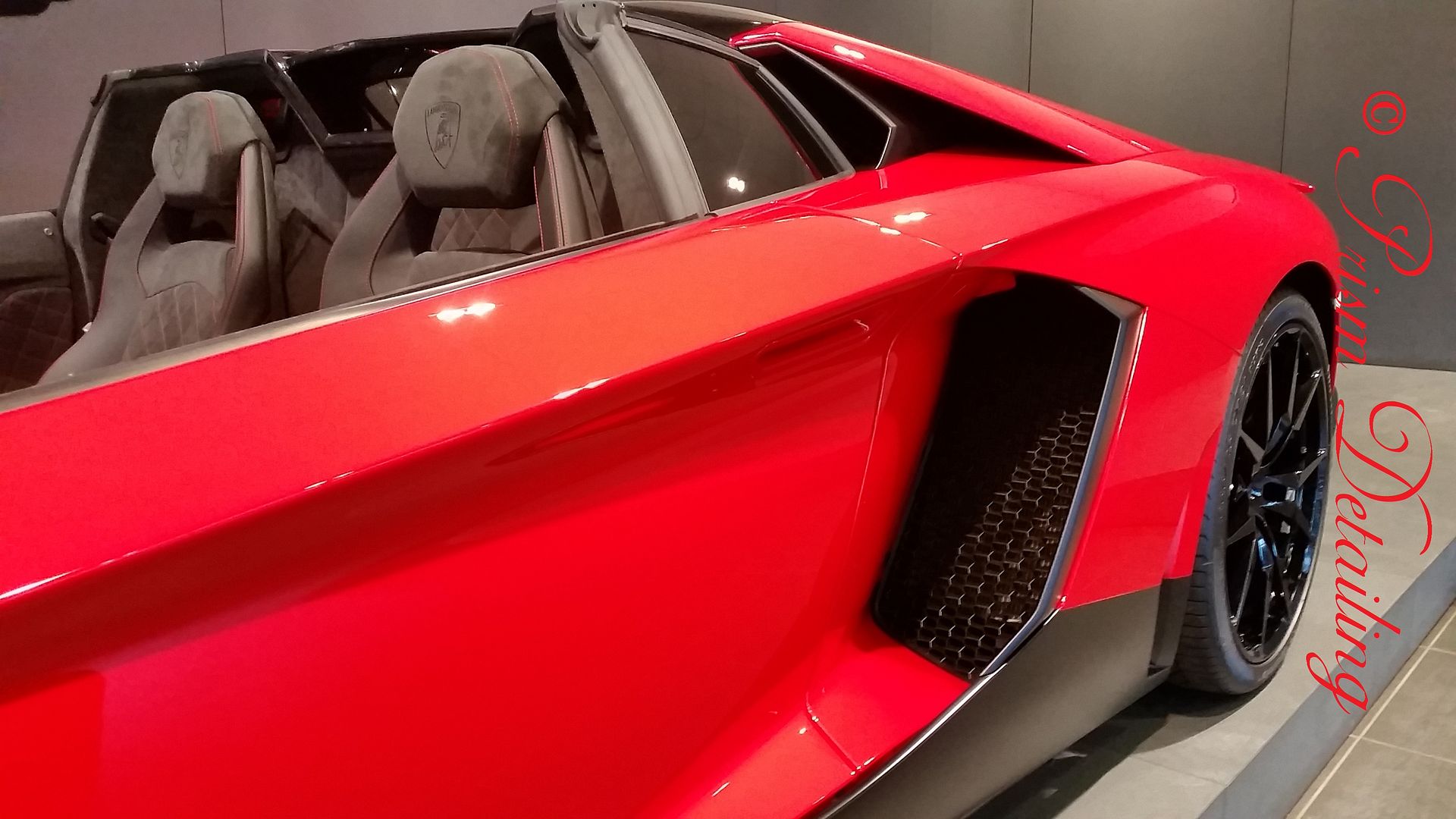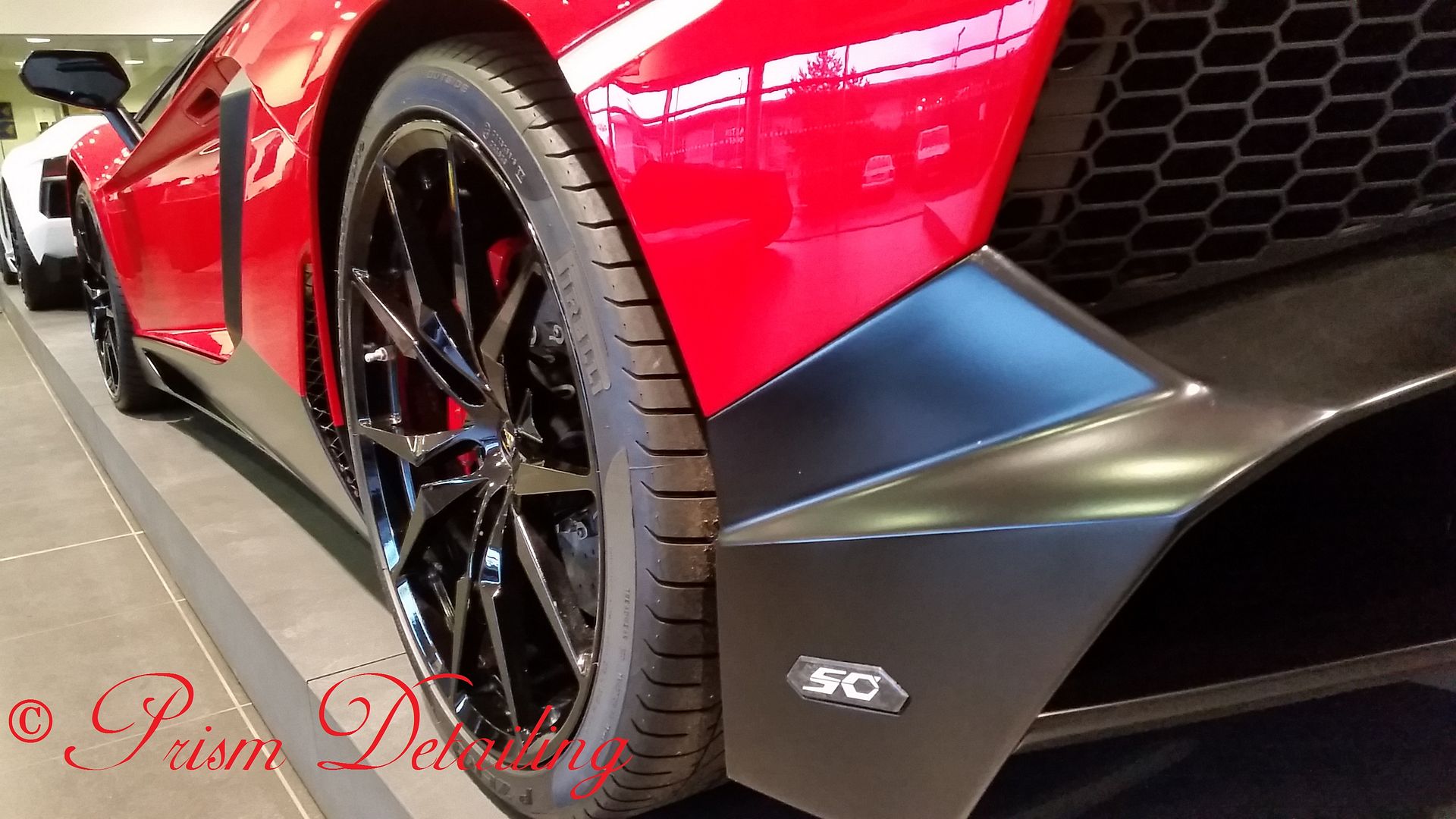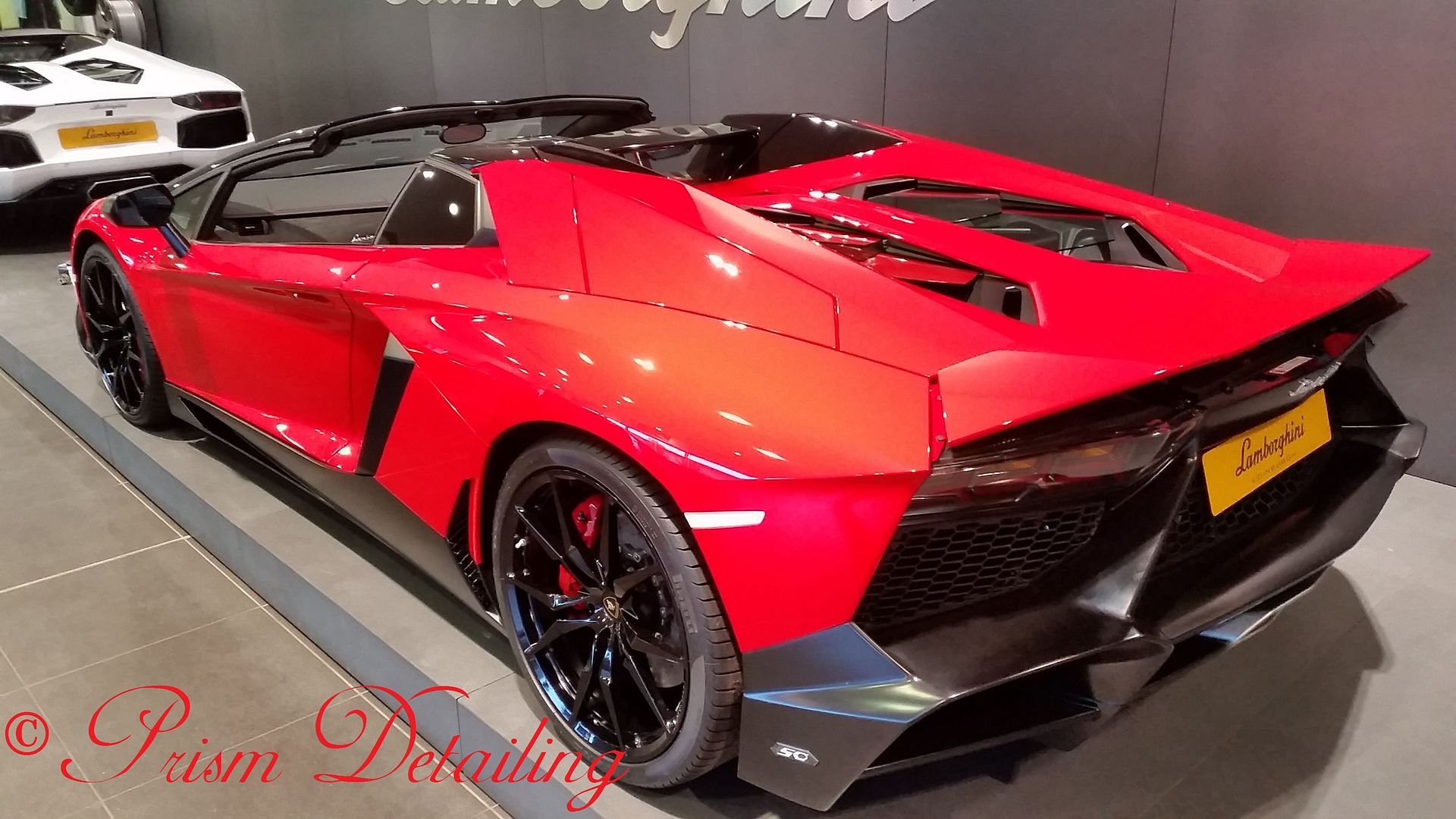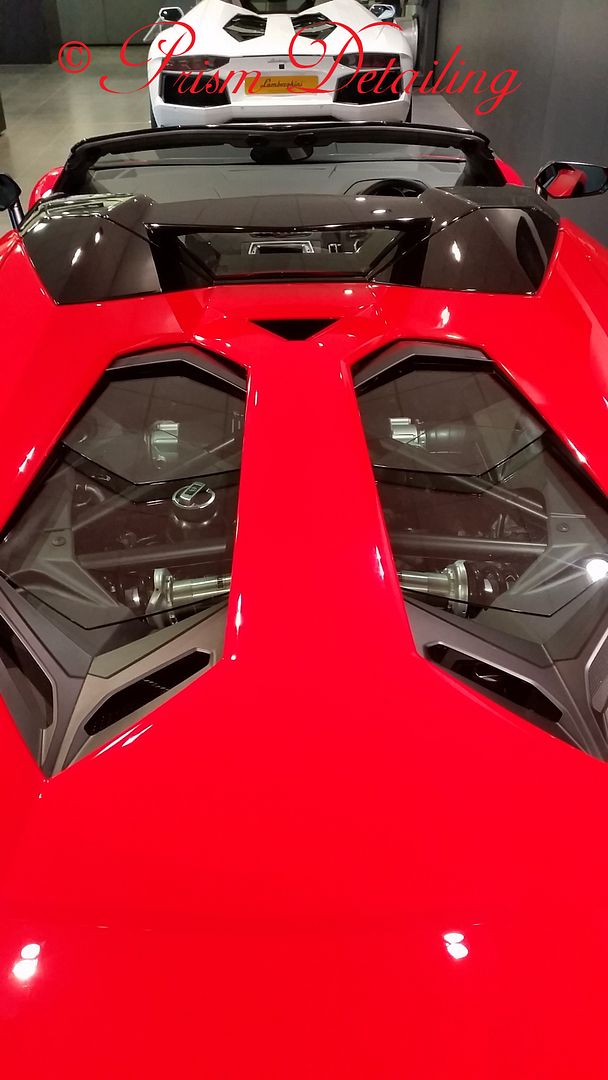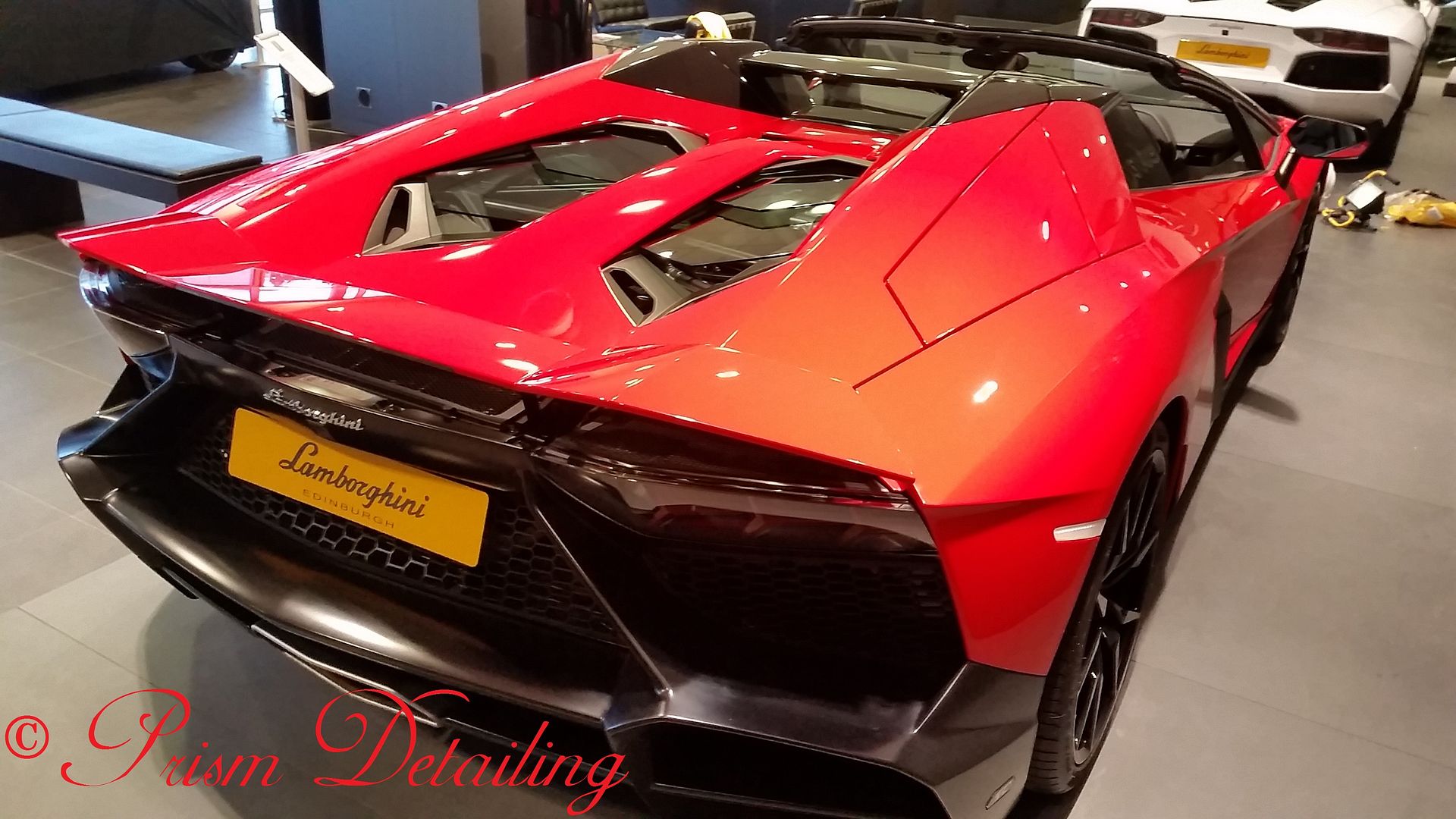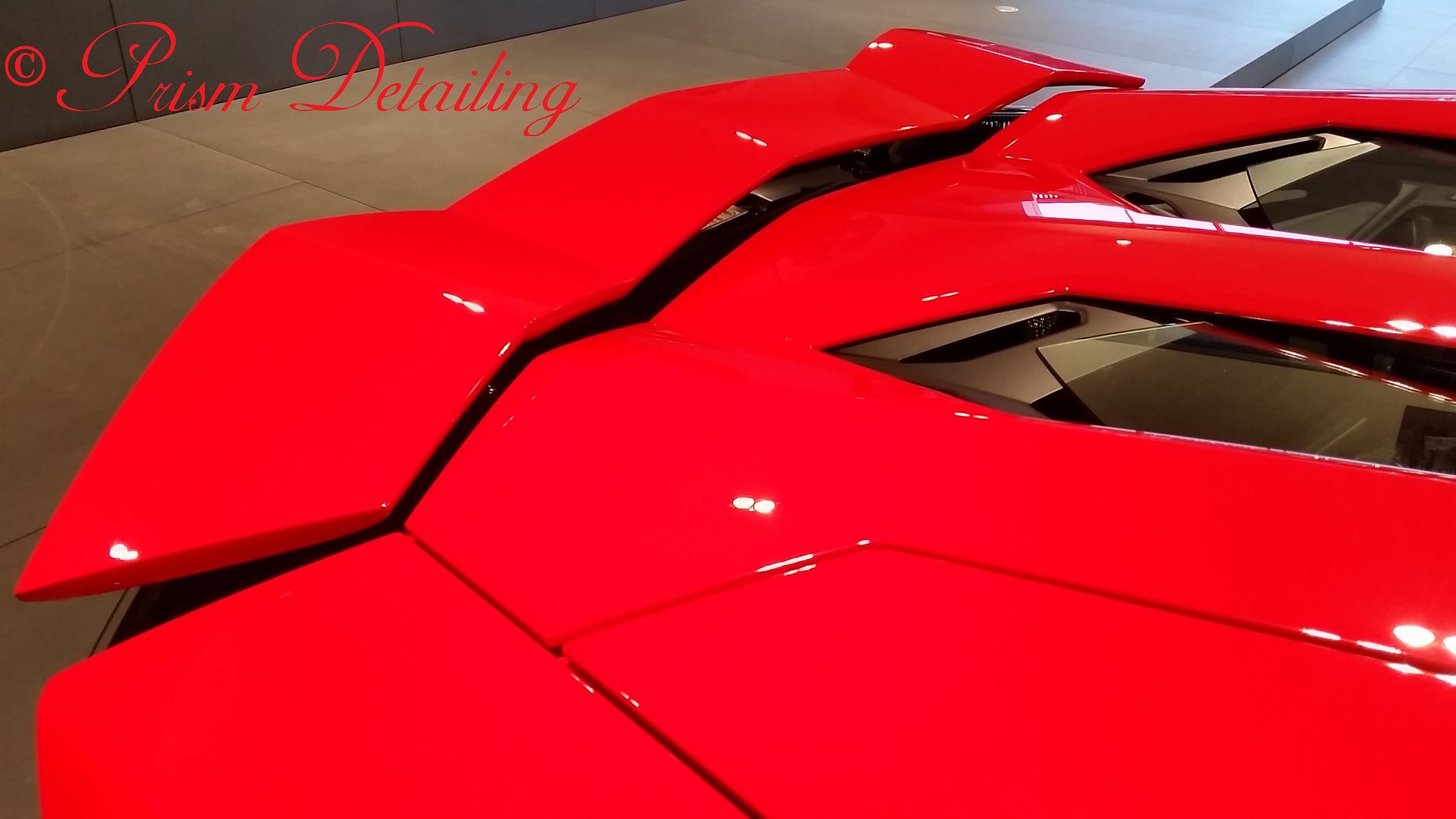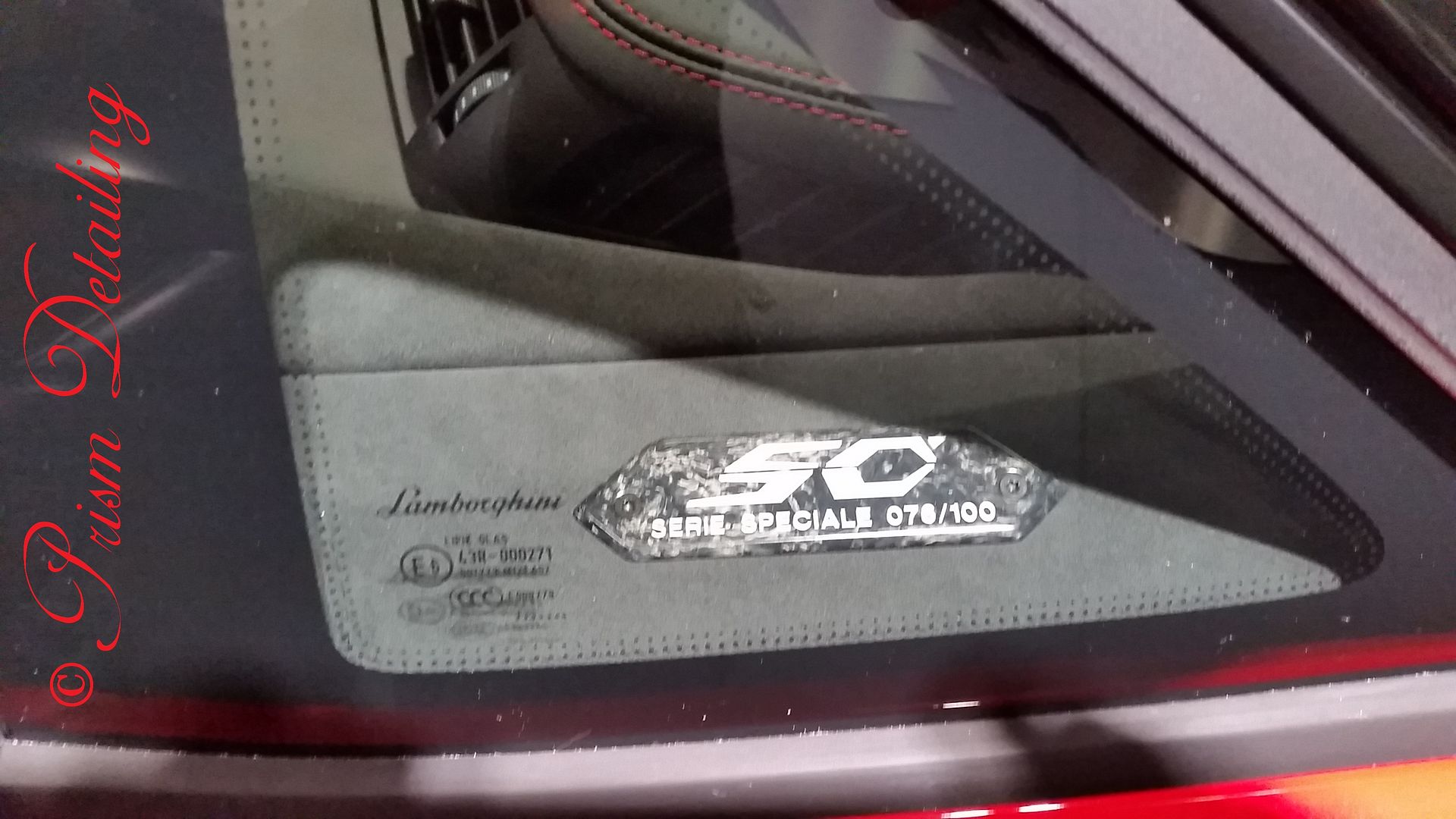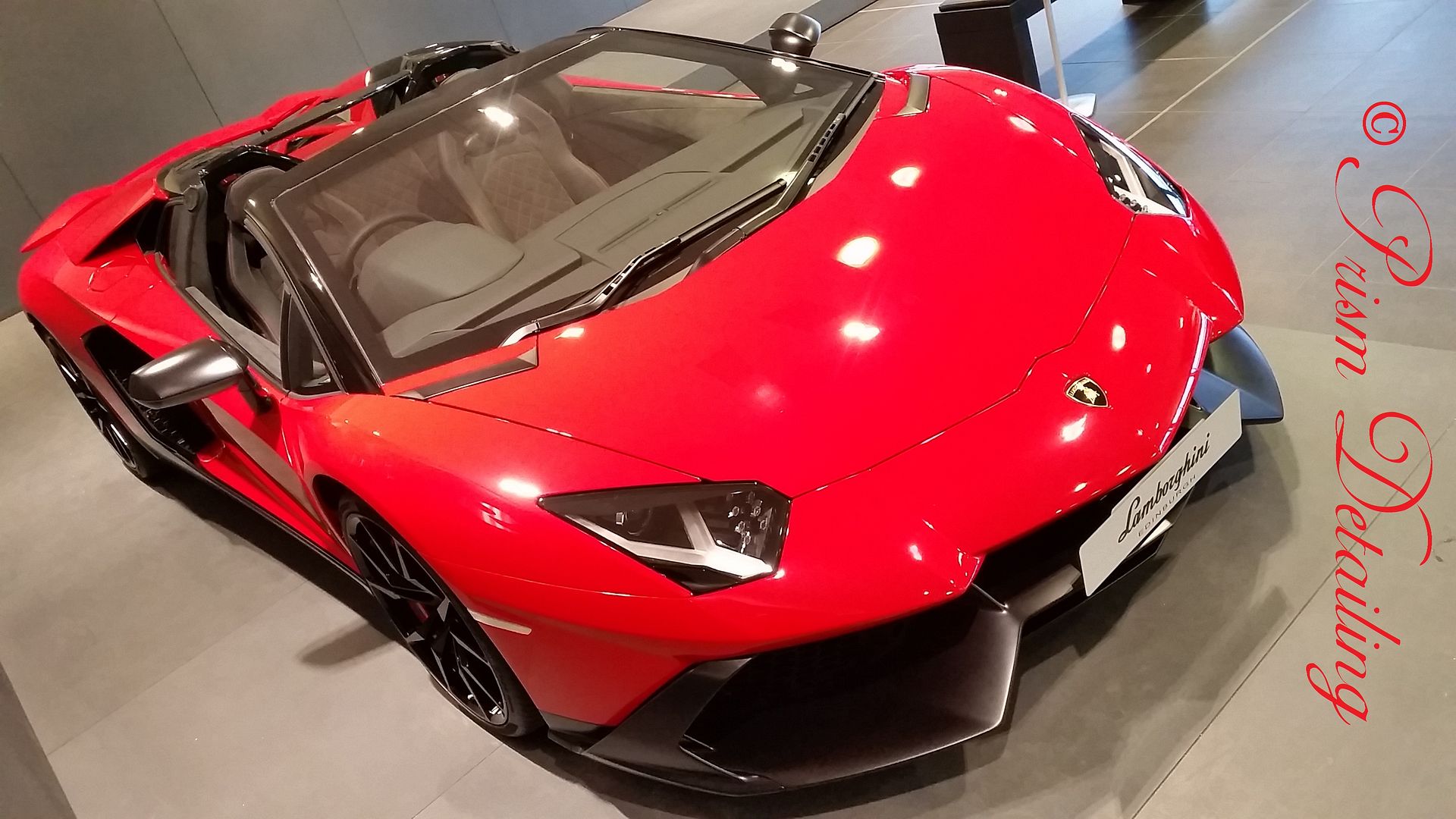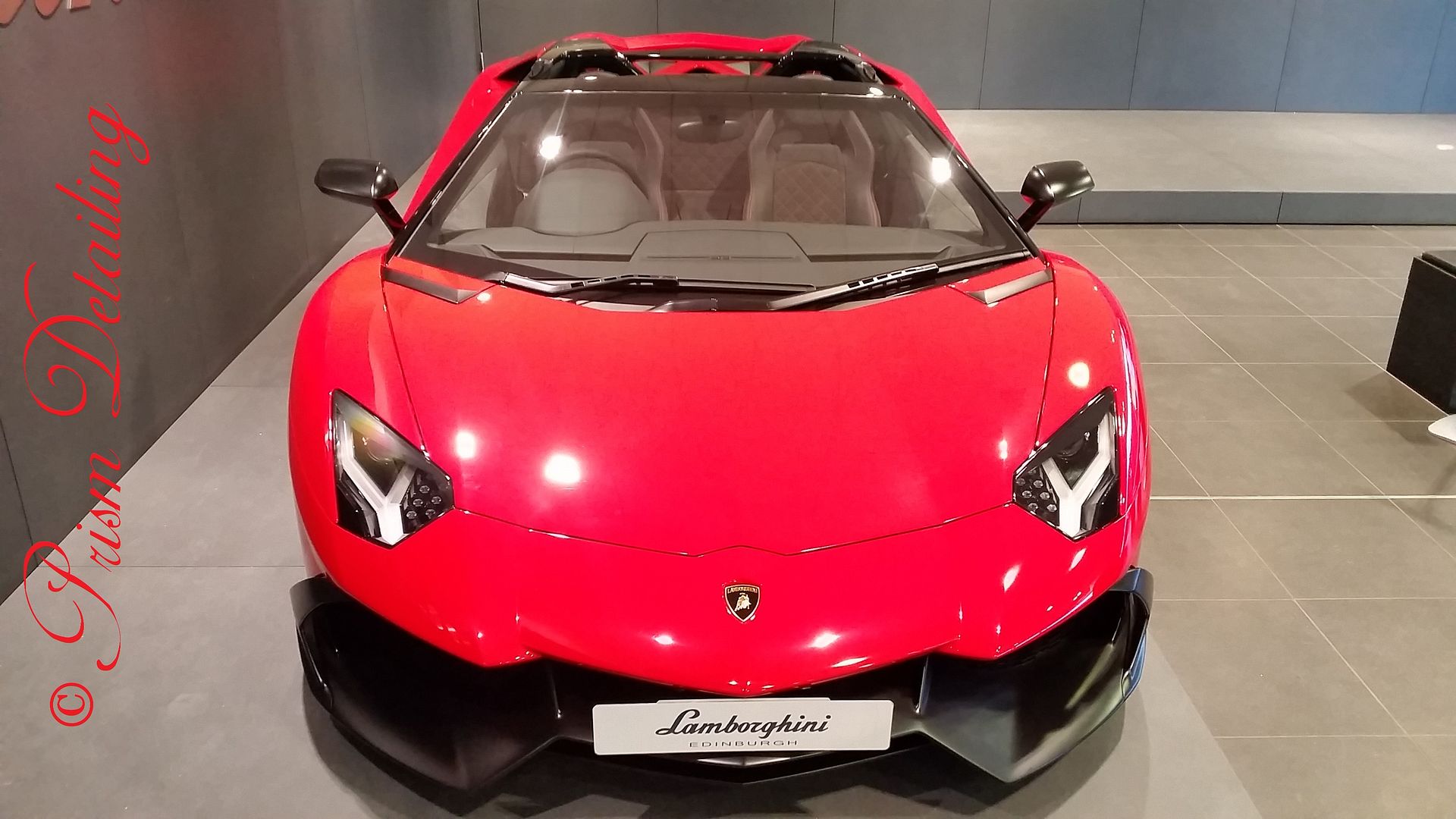 Thanks for taking the time to view the thread and I hope you enjoy seeing such a rare car.
For more information regarding our services please visit
www.prismdetailing.co.uk
and follow us on facebook "PRISMDETAILINGUK". We cover central Scotland the Cambridgeshire.
Thanks again
Rob @ Prism Detailing
_________________
http://www.prismdetailing.co.uk
http://www.facebook.com/prismdetailinguk
Please make sure you like us on Facebook
Professional detailer covering Glasgow, Scotland, Cambridgeshire (based in St Neots)
Dodo Juice
/Permanon Approved