Hello and welcome to another write up from DDB Detailing. Busy start to the year already, and some nice metal been through the doors, with more booked in the coming months.
This week we have carried out a single day protection detail on this stunning Ibis White Audi RS5 Coupe. The car was booked in to be fully bottomed out and protected prior to a monthly maintenance package commencing to keep it in tip top condition all year round in the future.
Before Shots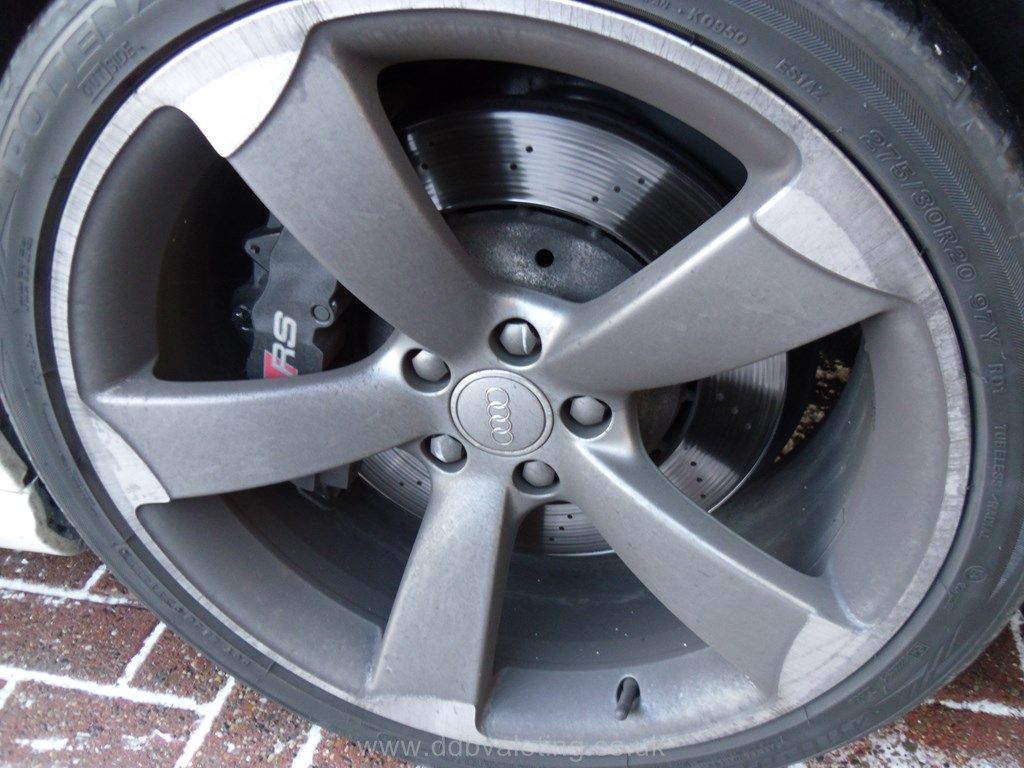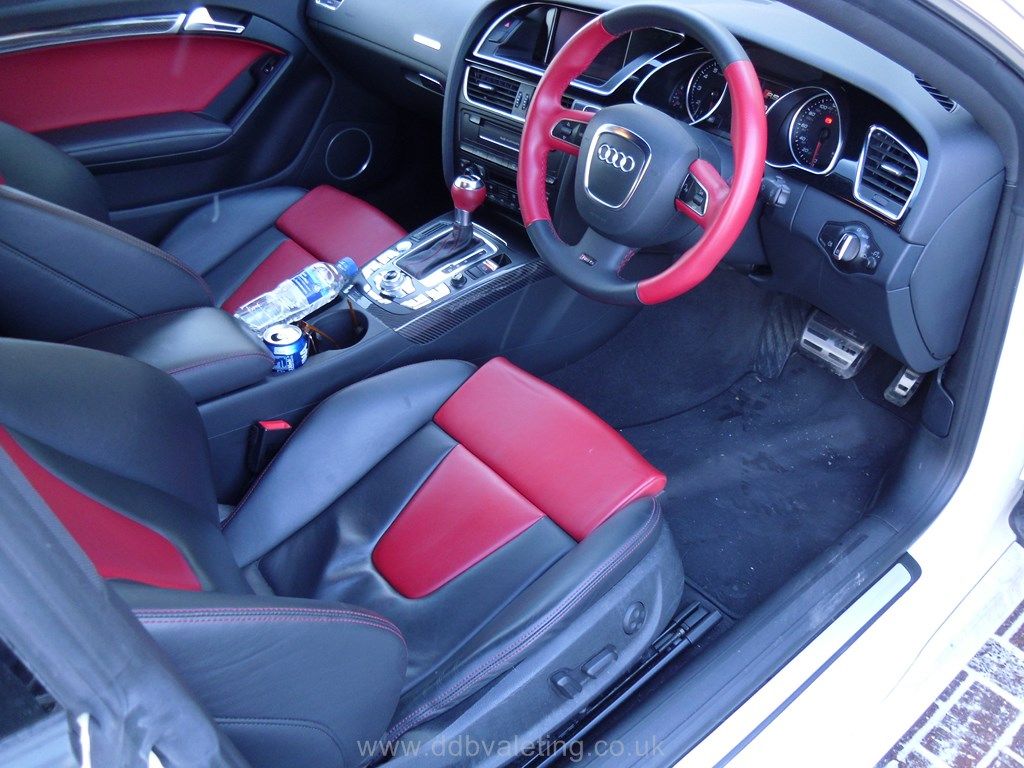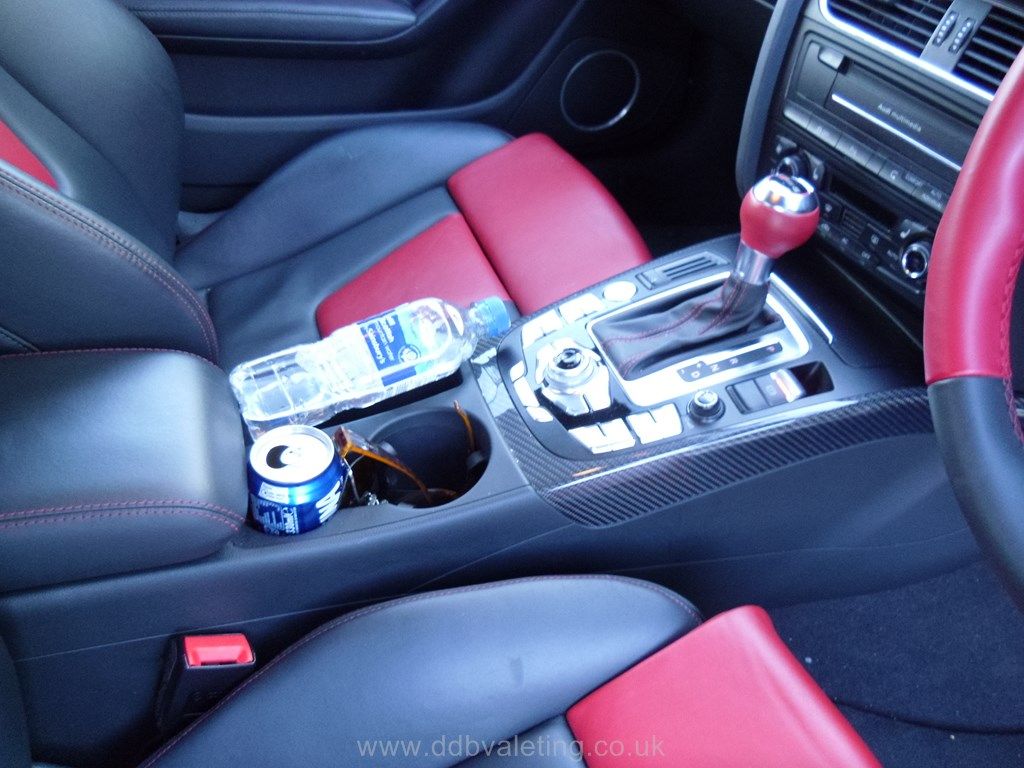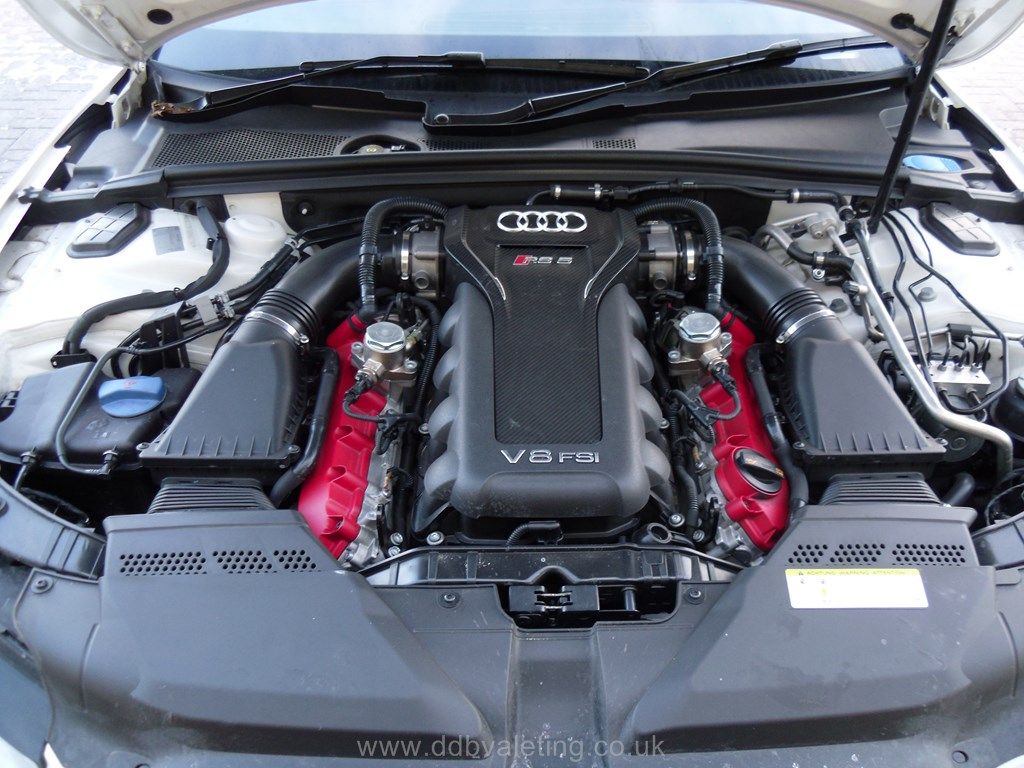 Usual safe wash processes carried out, wheels were done first, plenty to deal with as you can see. Hit first with a Non Acidic wheel cleaner and left to dwell for a few minutes. This was then blasted off and then the wheels were cleaned with a variety of brushes and more Acid free wheel cleaner, then treated to plenty of Car Pro Iron X to remove the stubborn build up of brake dust.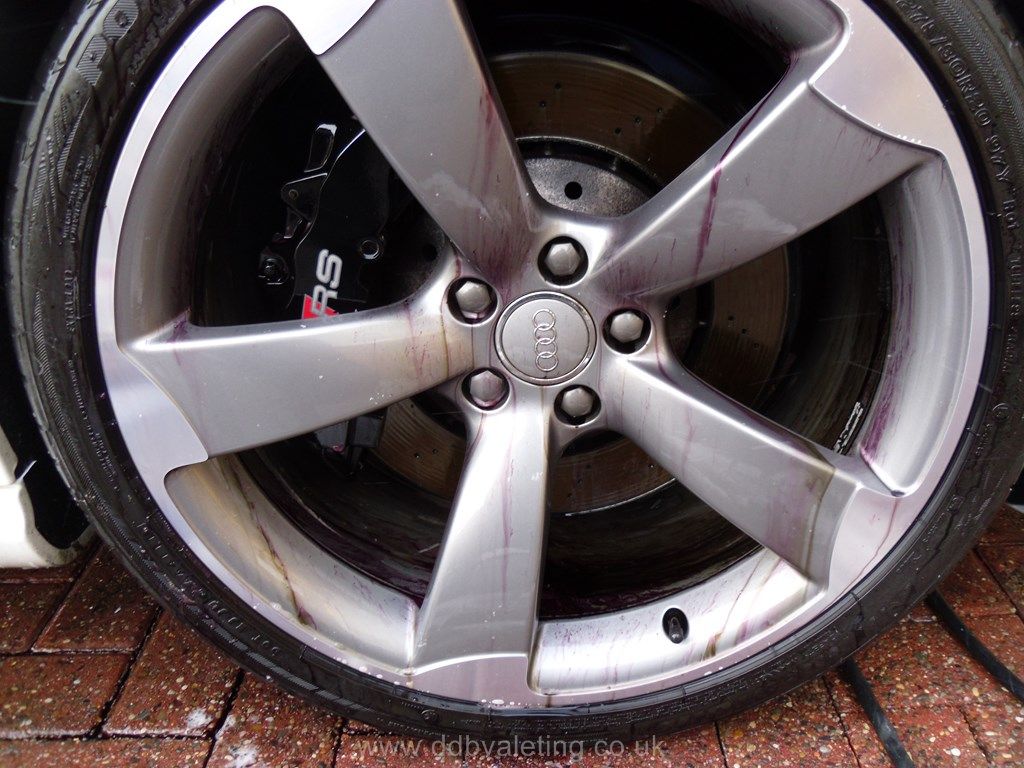 As I began the pre wash stages the snow started for real!! Lovely timing, snow foaming in the snow! Foam used was PH Neutral Cherry Snow Foam, then rinsed using PW to remove a good chunk of the muck on the car. Usual 2 bucket method wash then carried out using Gtechniq G Wash as shampoo.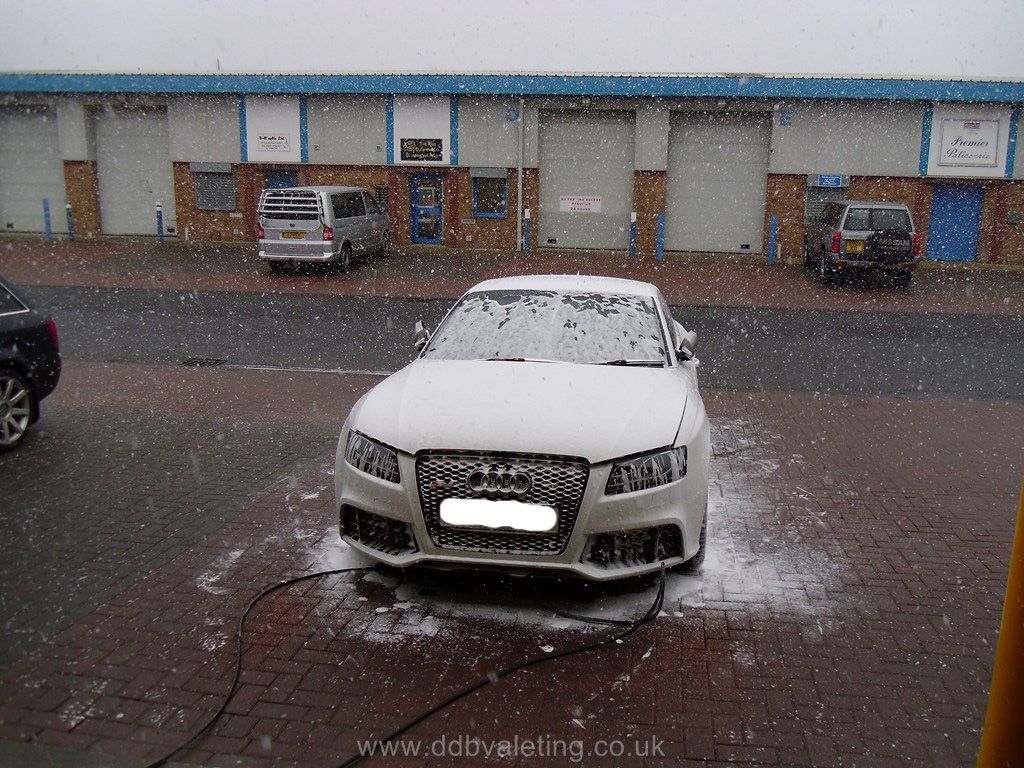 Decontamination took a bit of time on this one, first off the fallout. Taken care of with more Iron X, and as you can see there was plenty of it to deal with.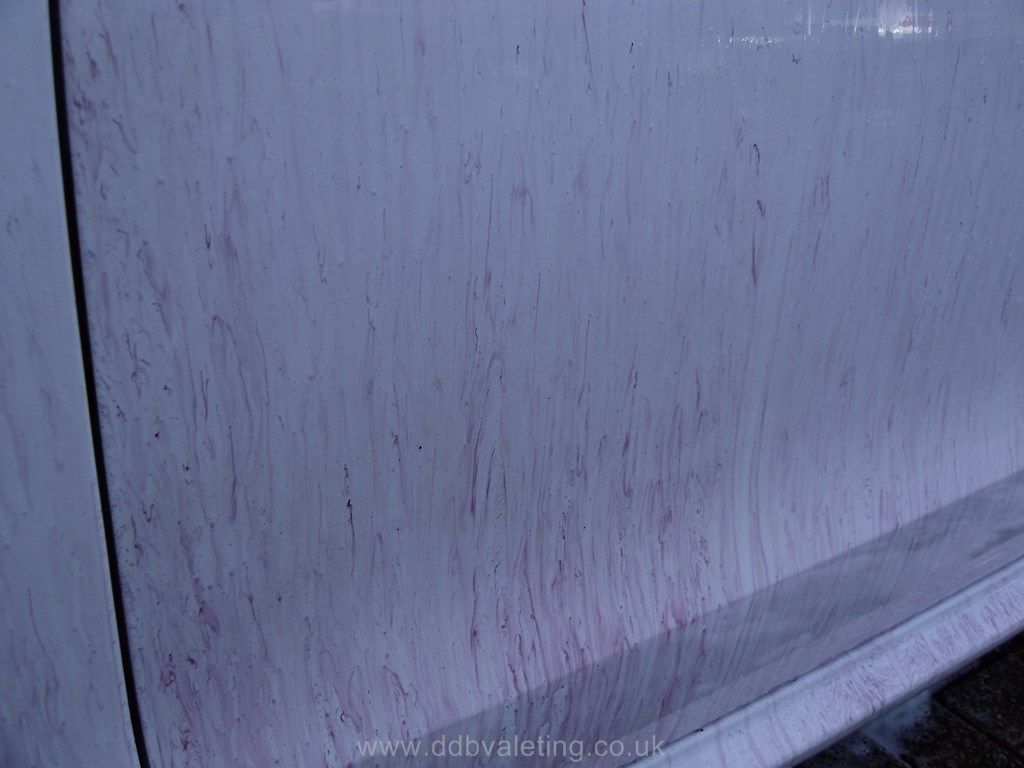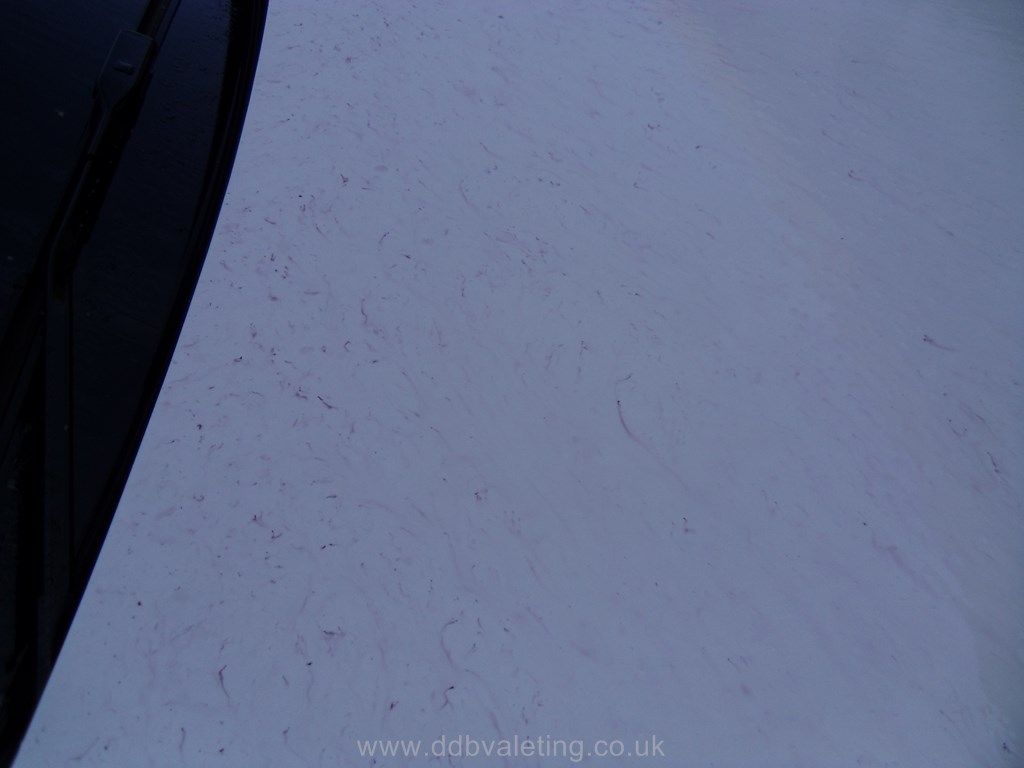 Next up the tar removal, every car is covered in tar at the moment, this one treated with plenty AS Tardis to remove all the black spots on it.
Car was then clayed to remove all other bonded contaminants and then rinsed and dried and put into the unit for polishing and LSP.
Interior was looking fairly dull, so out came the Zaino twins and the red Audi Exclusive leather was brought back to life, and left looking vibrant again. New mats provided by the customer were sealed with Gtechniq I1 at this point, striped and put back in the car. All interior plastic were cleaned using Gtechniq W2 then treated with some Matte Dash for the factory finish.
At this point with the car fully dry I switched attention to the exterior once again. The paint was given a further cleanse with some Jeffs Prime and then an IPA wipedown before applying 3 layers of Gtechniq C1.5 v2. A stellar product that is the best I have used in ages, and seems to outlast anything else I have come across. It also smells a little bit like Head and Shoulders shampoo!!
All exterior glass was cleaned using Gtechniq G4 polish. Windscreen was sealed using 3 layers of G1, with the remainder of the glass seeing a single coat of G5.Wheels were IPA wiped and then treated to some C5 Wheel Armour, and tyres dressed with T1 Tyre and Trim gel.
Engine bay was given a clean with some more W2, and then dressed using AG Super Sheen buffed to a matt finish.
After pics.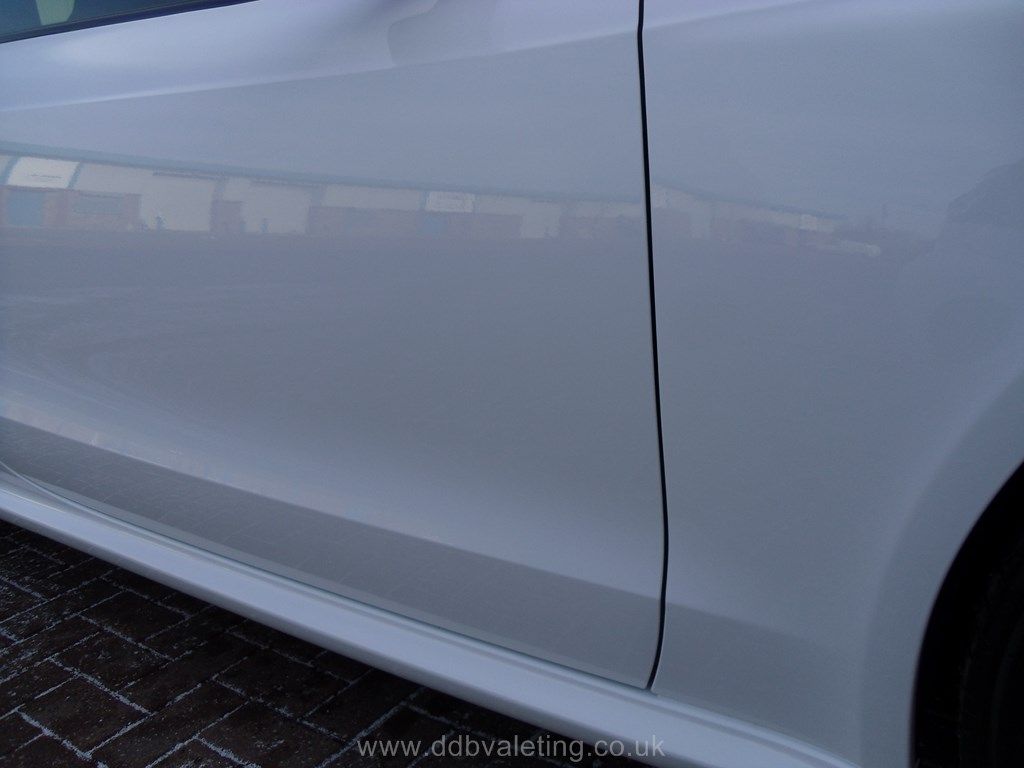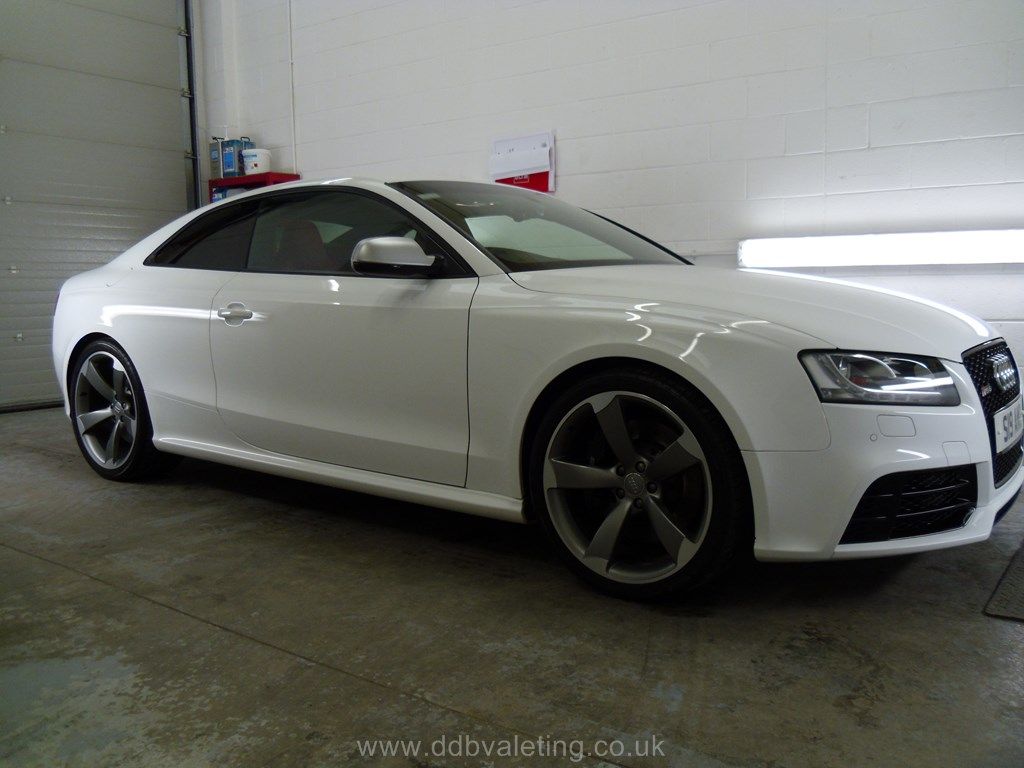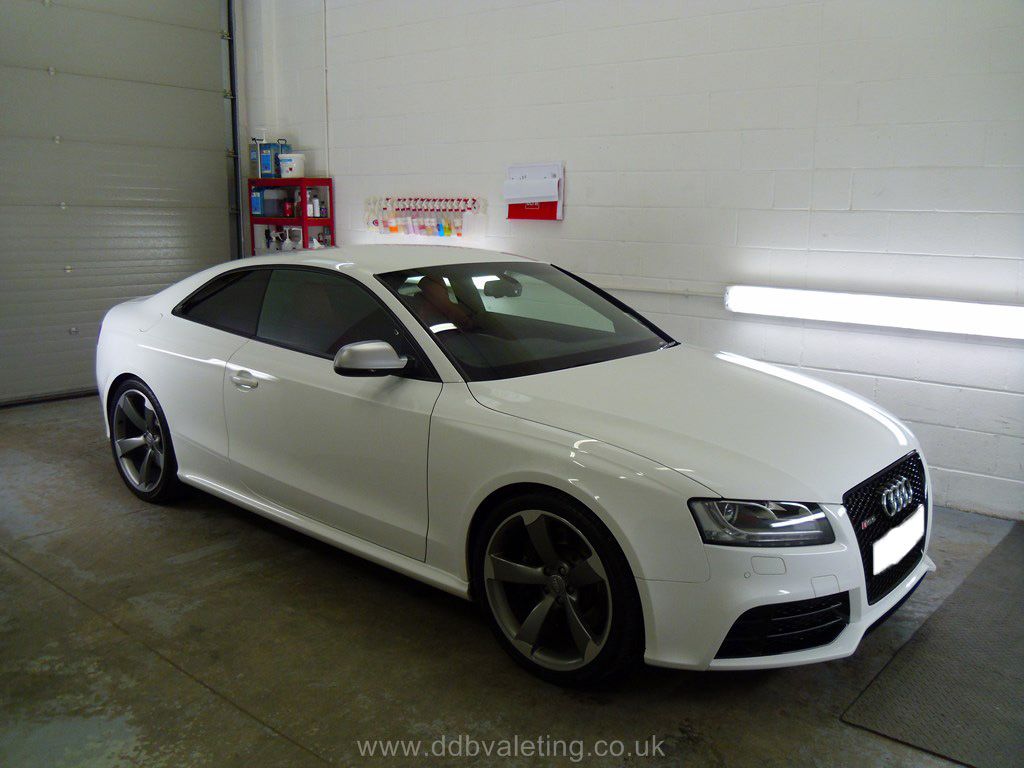 [IMG]http://i147.photobucket.com/albums/r284/daviebsri/Audi%20RS5%20March%202013/SAM_4502Copy_zpsbd2922[IMG]
I am sure you will agree a massive turnaround on this one, and now a fully protected car to maintain. Another happy customer left the building grinning, after saying it was like having a brand new car again. If you got this far thanks for reading and see you next time.
David@DDB Detailing