Afternoon all, trying to get caught up on my write ups, so here goes with another one. This time the job was on this rather tasty Ferrari F430. Wow, is all I can say, what a piece of machinery it is. This belongs to the same customer that owned the F355 Spyder I did last year. This is the 355 replacement.
Time was of the essence on this so not loads of pics, had to turn it round in a day due to the location of the storage unit its kept in, had some help in the shape of my dad for the day, so on we cracked to get it done.
Shaun's phone call said it was dirty, and lacking in something, so it was decided that a single day Enhancement detail would be the course of action to take, and bring it back to its full glory.
Before pics.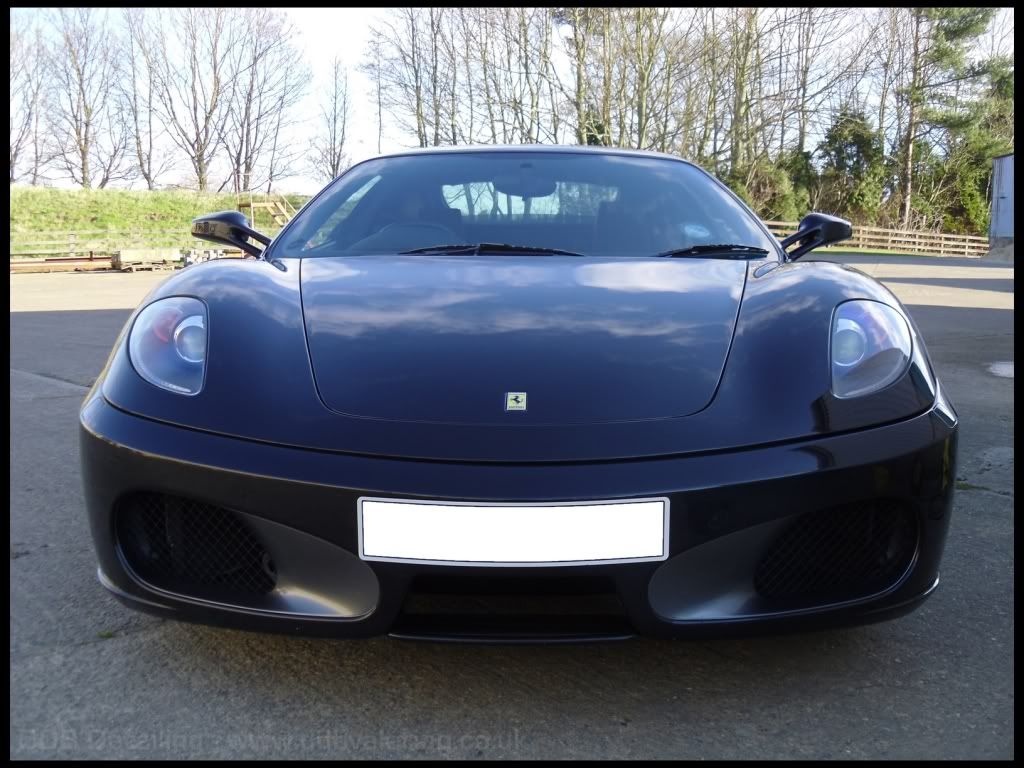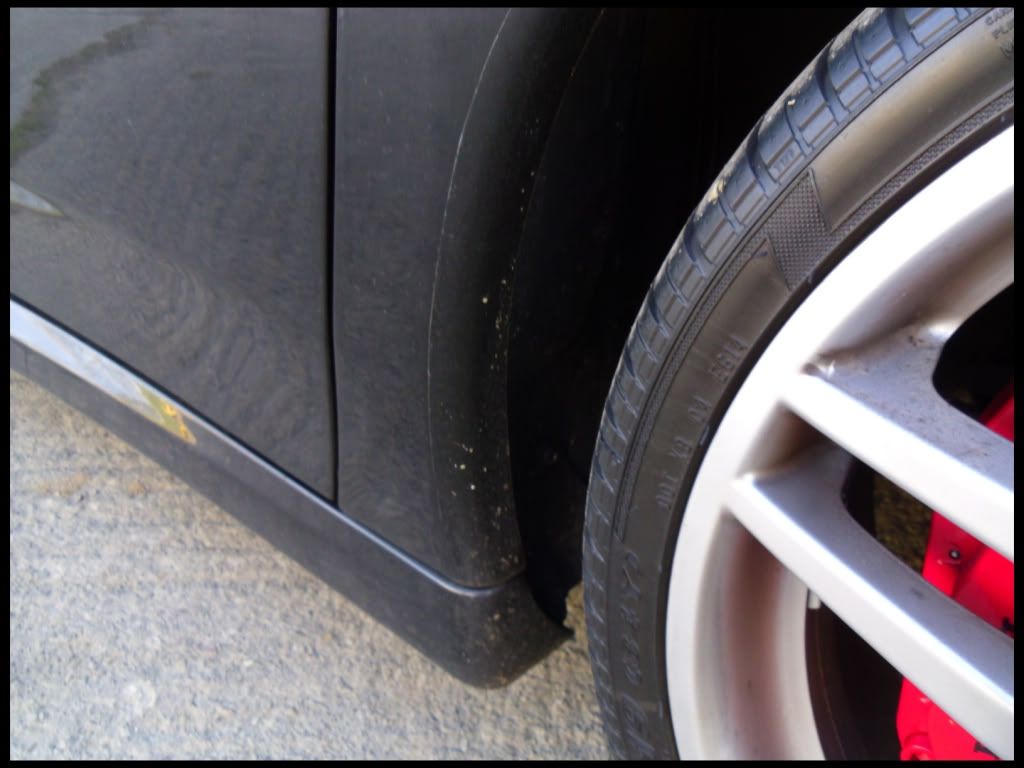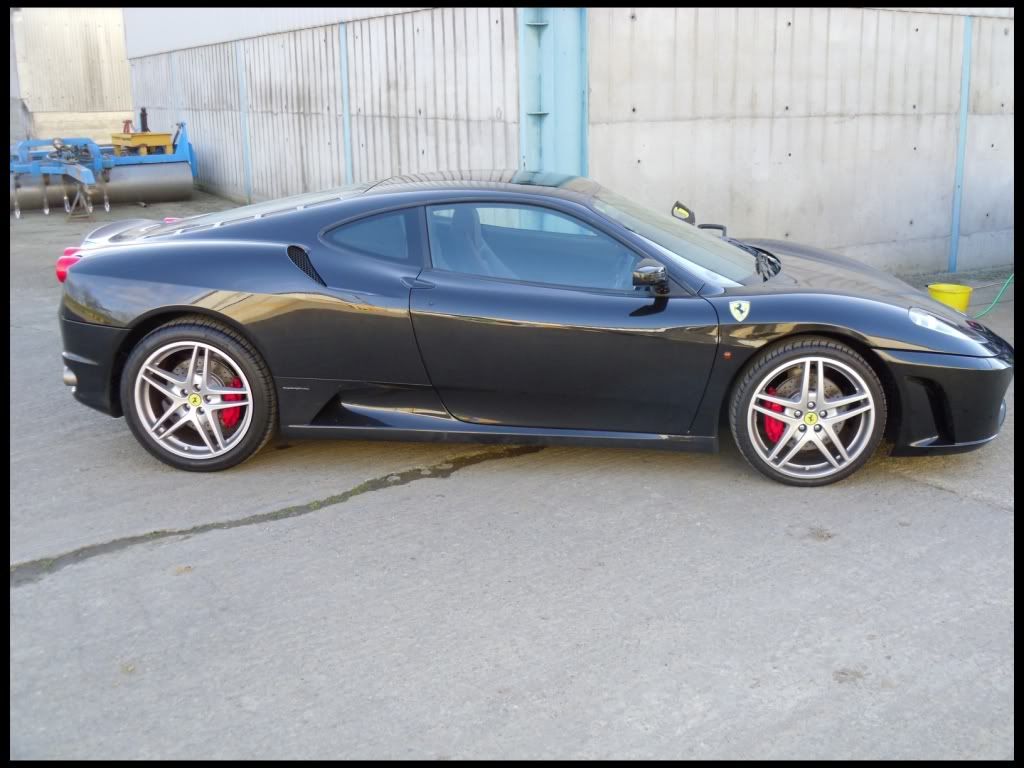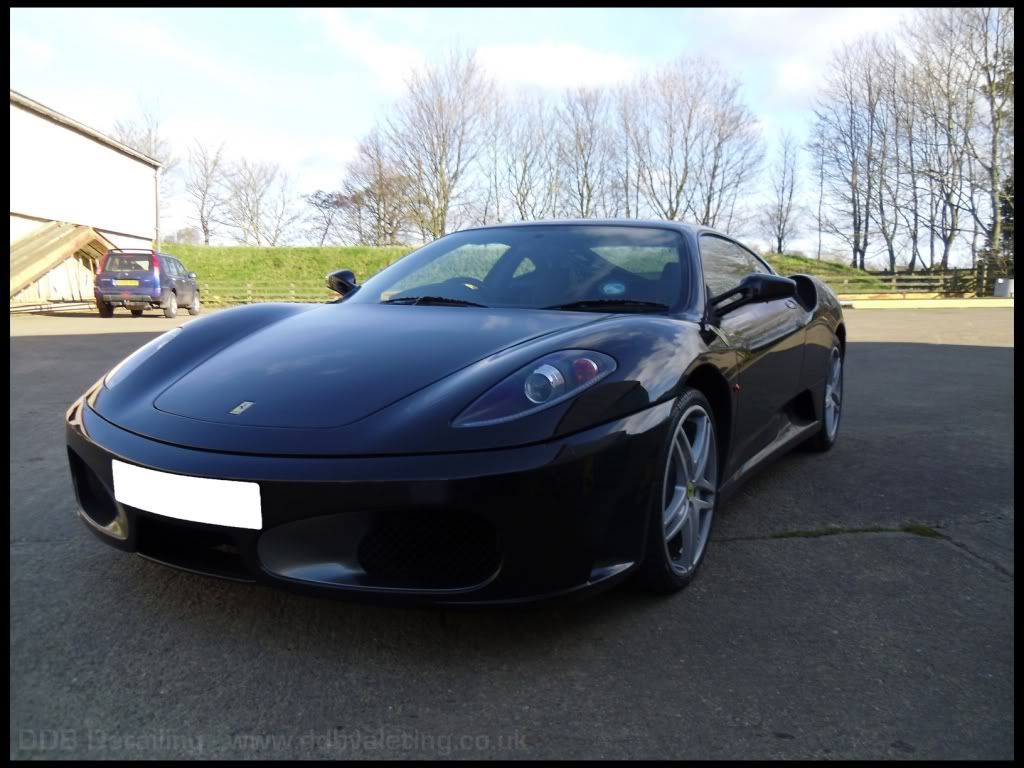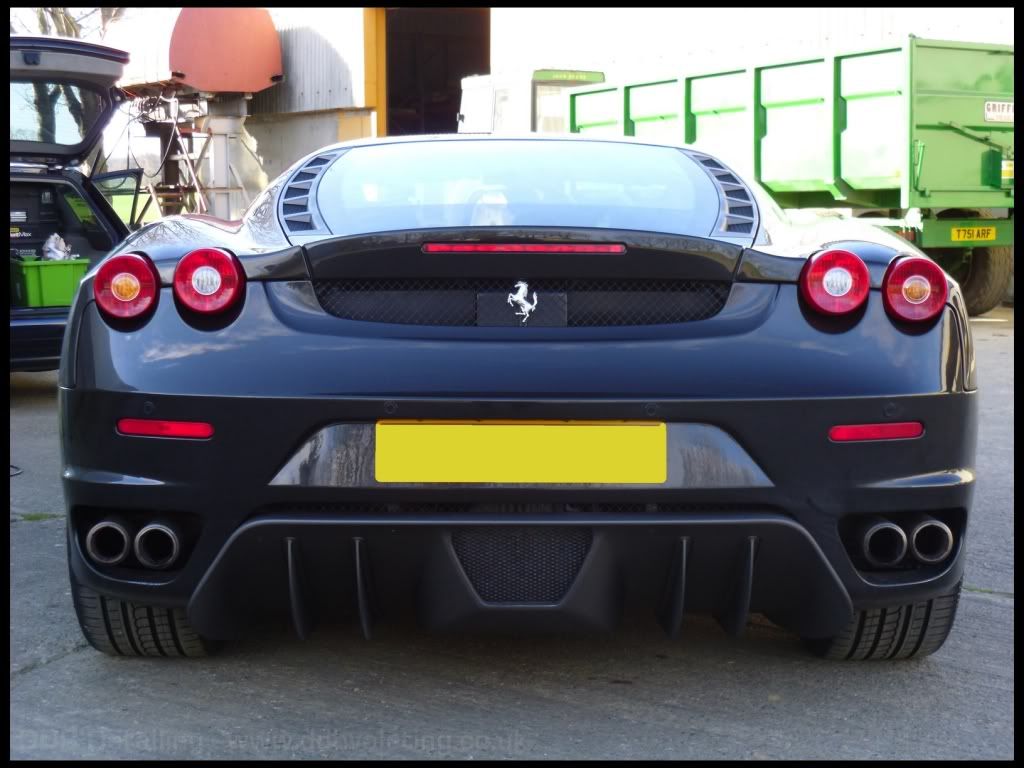 Washed using normal methods, no need for claying as paint was very clean, only some small tar spots were removed from along the bottoms of the doors.
After washing.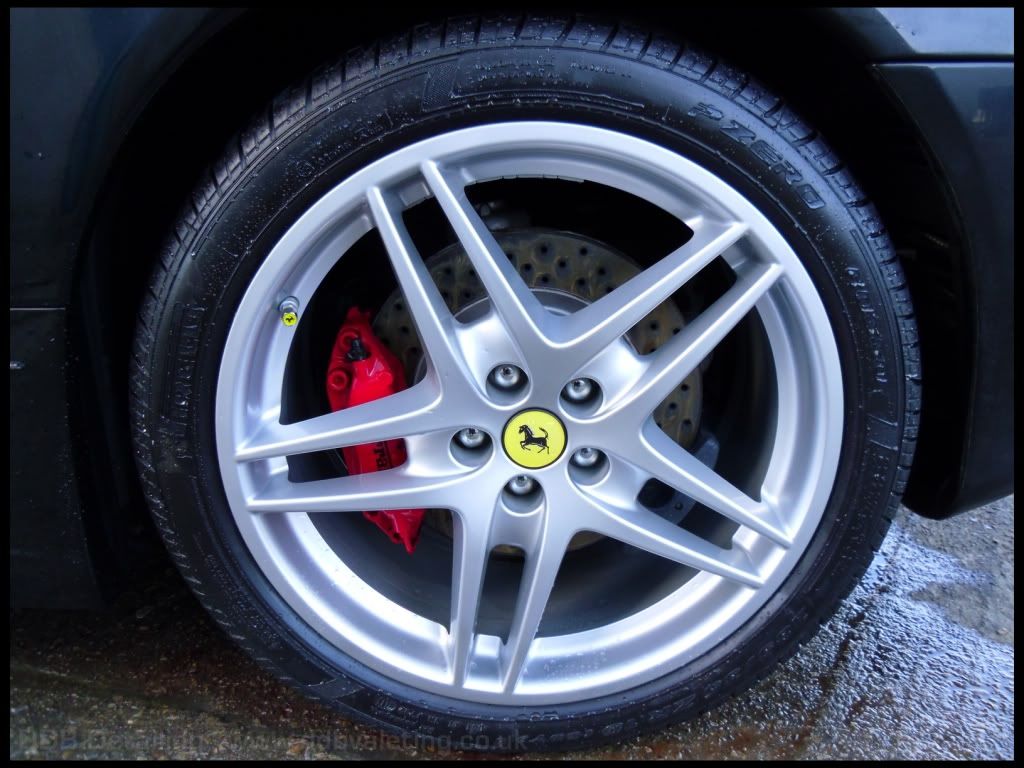 Moved into the barn to start the polishing, while I did the polishing Dad took care of the interior with a good vac with Henry followed by a clean over with some interior cleaner. Leather was cleaned and treated using the Zaino twins, all carbon fibre was sealed using Jeffs Jett.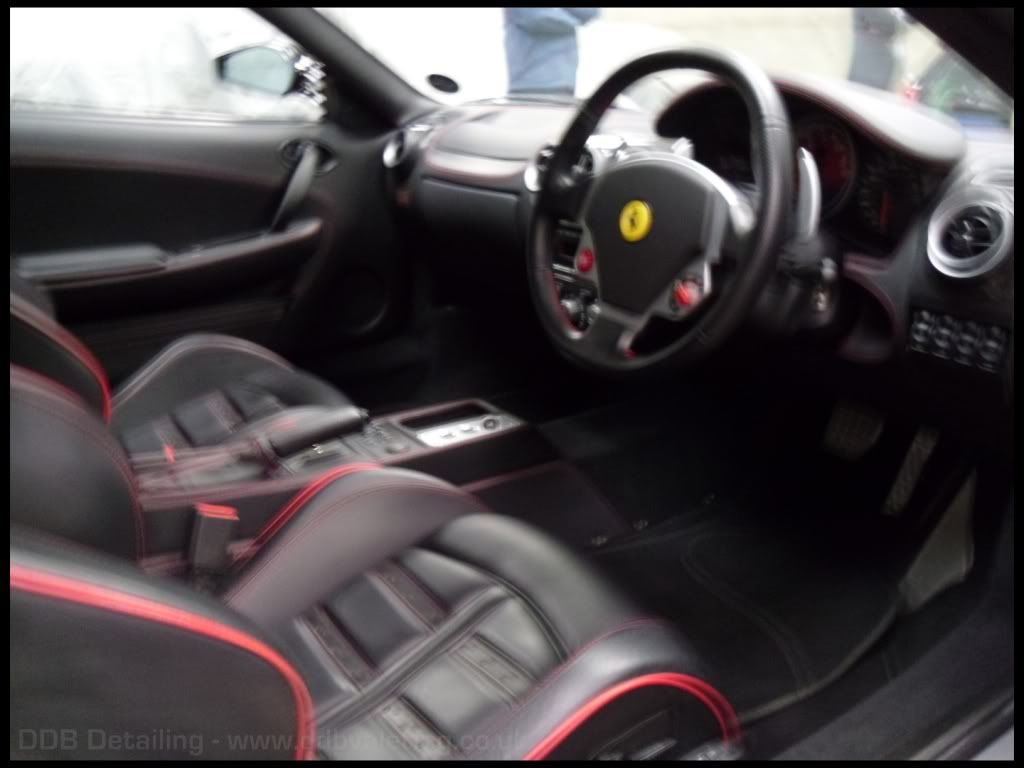 Defects present, just some light wash marks, and mild scratches. Consistent with the soft paint found on Ferraris.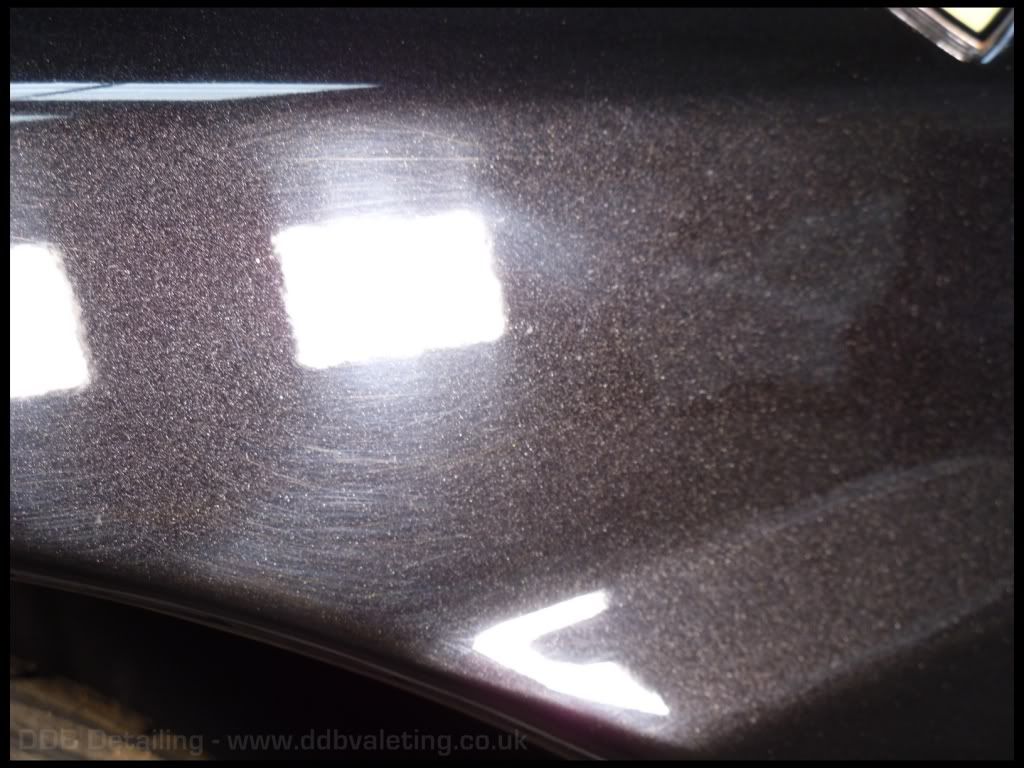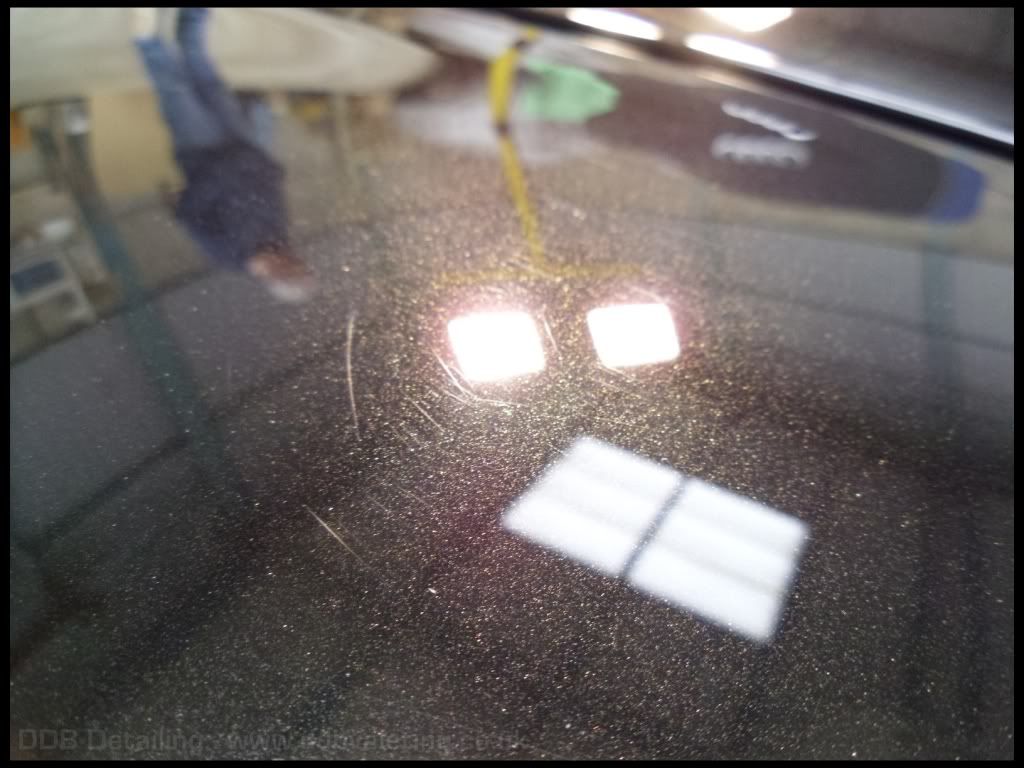 A quick check of the paint levels using the PTG revealed consistent levels across the car, so it was masked up and the polishing commenced. Polishing duties were courtesy of 3M Extra Fine on a yellow pad, which was then refined to add a bit more using Scholl S40 on a blue pad.
While I was polishing Dad also fettled the engine bay, no real dramas, just a bit of dust here and there and some fingermarks to remove, cleaned using AG Clean all 10:1 mix and various brushes and MF clothes. Dressing used was 303 Aerospace Protectant.
Car was given a wipedown with IPA to make sure there was a good clean base to put the wax on, and we started to seal all the exterior surfaces. Glass was sealed with Gtechniq G3, a product that is so easy to apply, and performs a great job.
Wheels were sealed using Auto Finesse Mint Rims, a new one for me, and the first outing was on this. Another winner, smells awesome, and again easy to apply and remove. It makes the wheels smell minty, I could still smell it while I was dressing the tyres with Megs Endurance.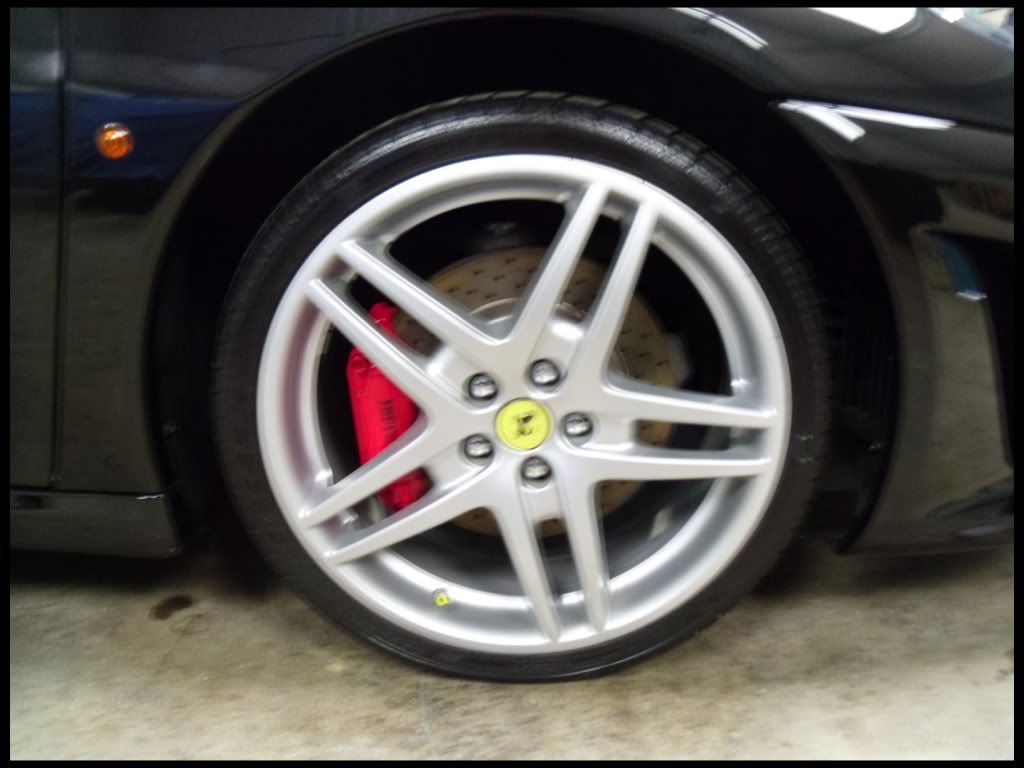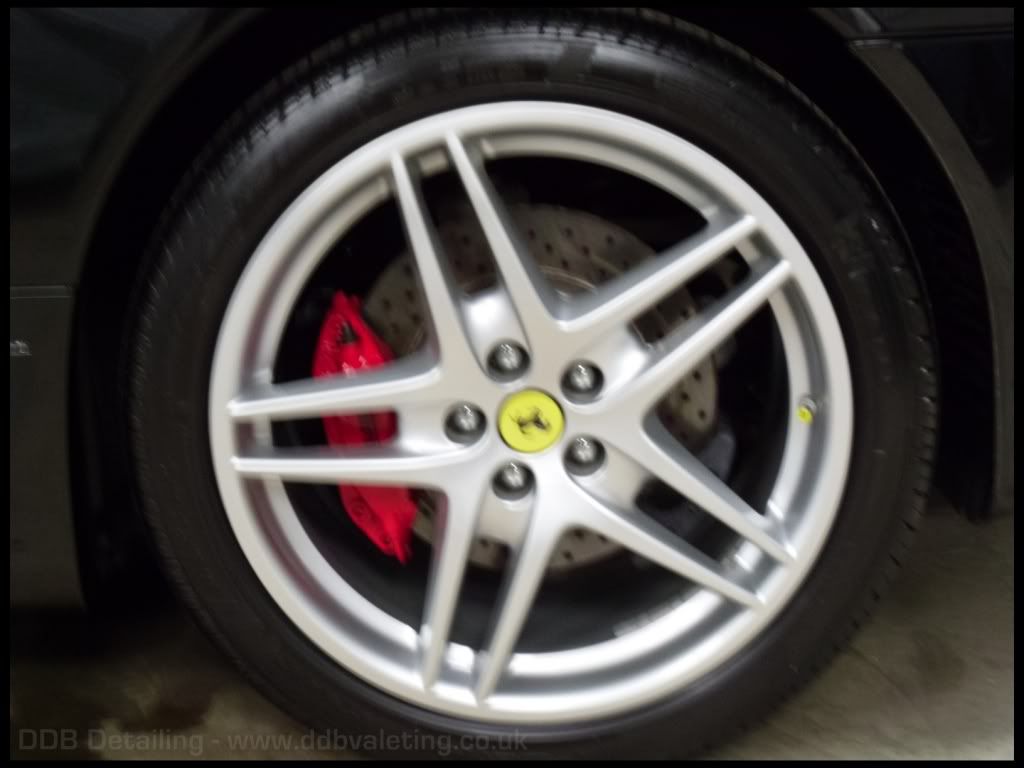 LSP of choice today was 2 coats of SV Onyx again, I love it, especially on blacks. And that was the end of a long but satisfying day, another happy (returning) customer, which is what its all about.
The after pics.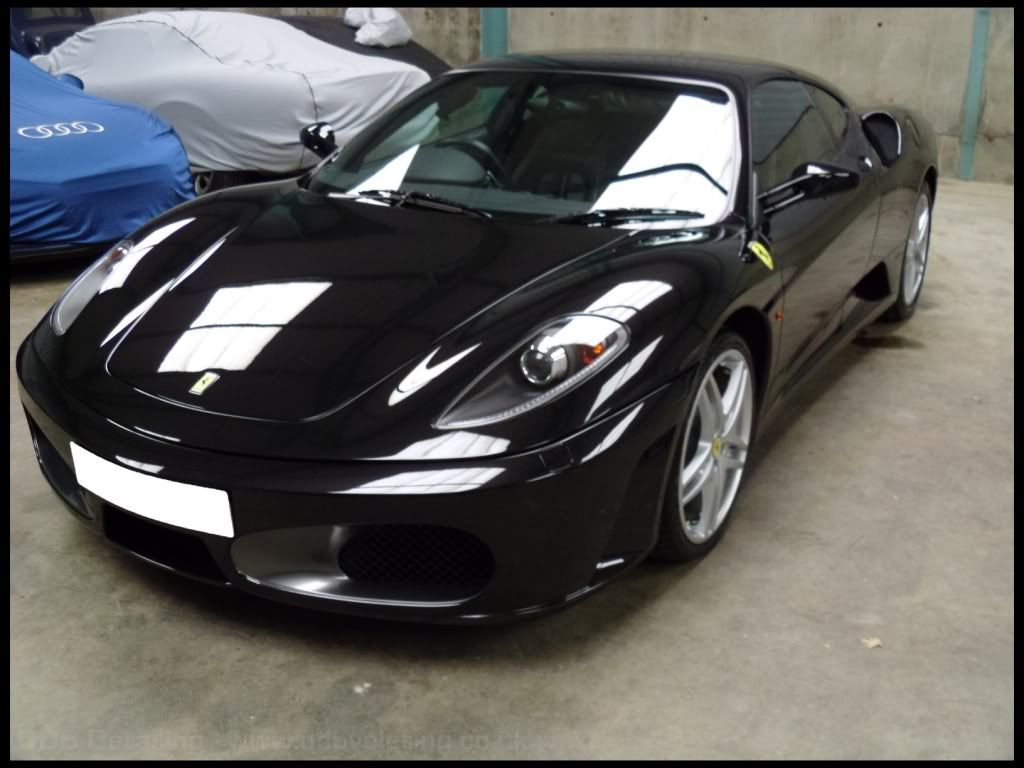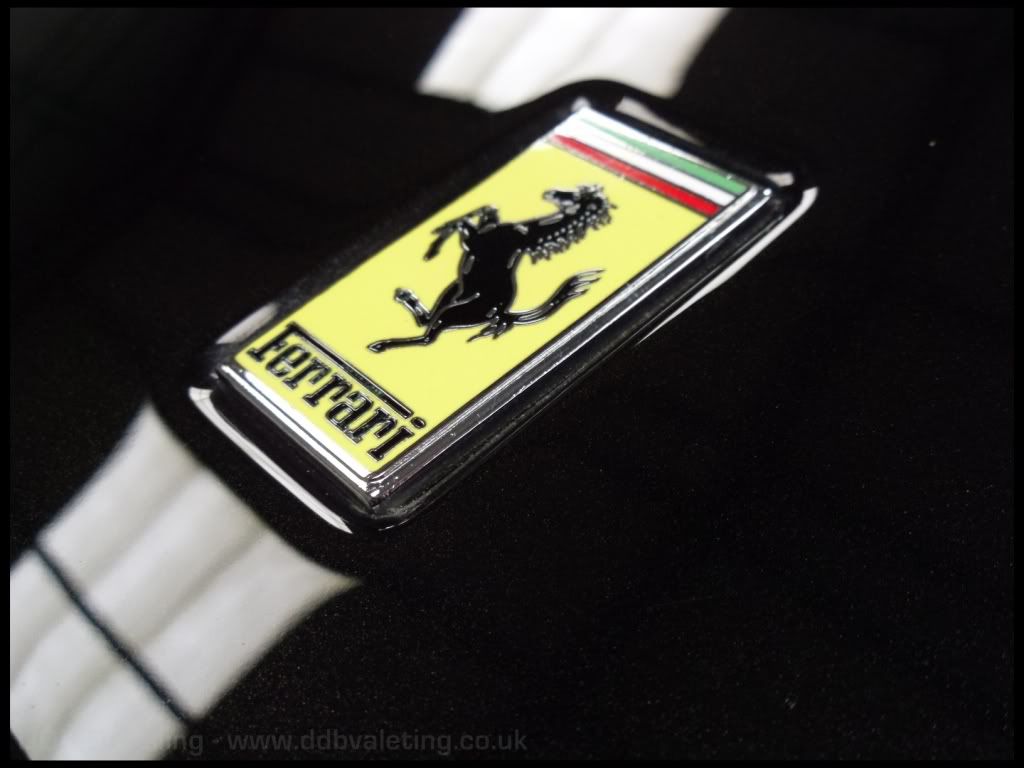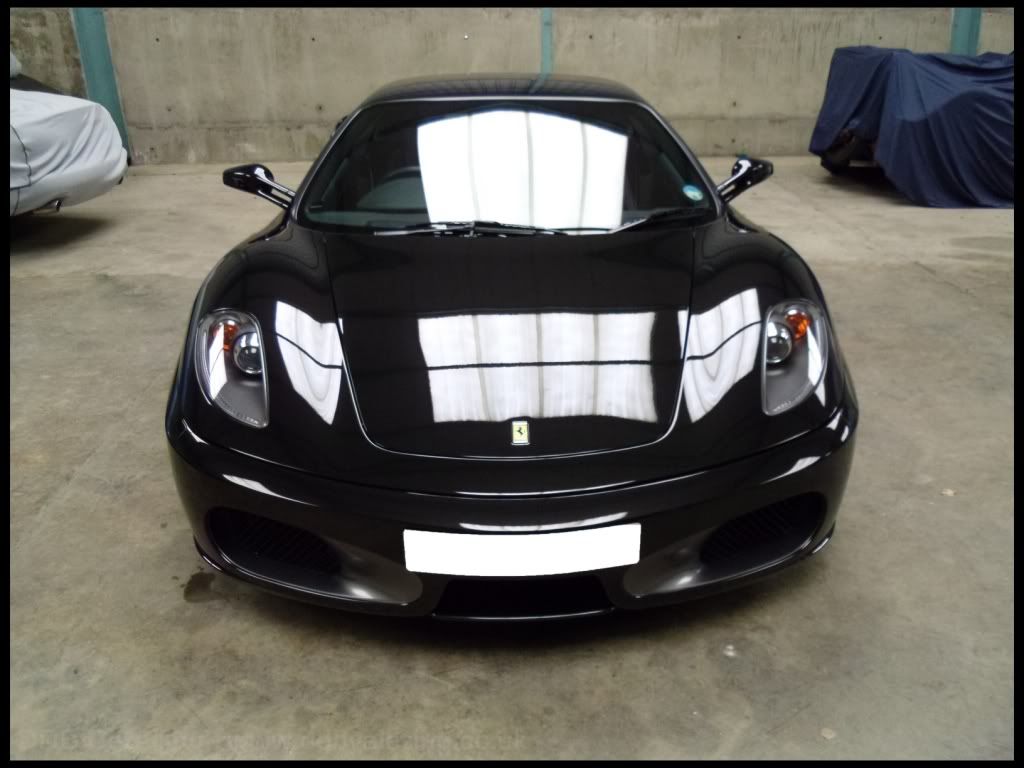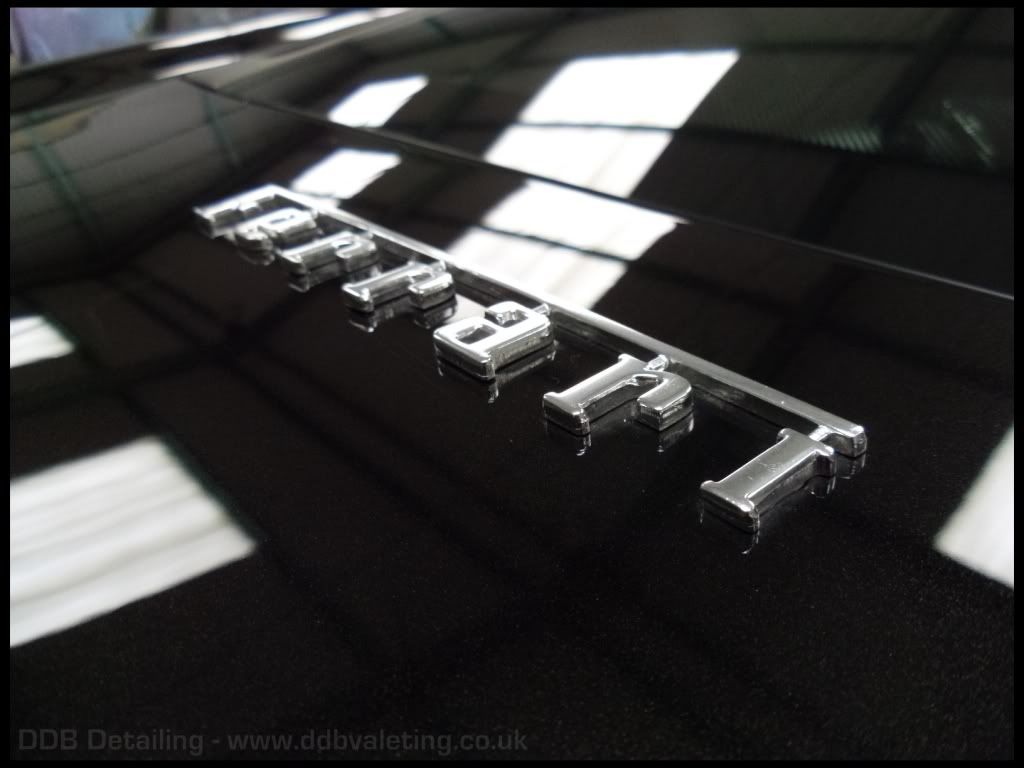 Thanks for looking at another DDB write up, camera had a moment that day so some of the shots came out a bit blurry, typical!!!
As ever all comments are appreciated.
David@DDB