Here's a car which I have been looking forward to detailing for a few weeks.
It was booked in a little while back, and this weekend saw some glorious weather helping me make the best of it.
The car? A Ford Escort RS Cosworth. I now feel officially old, as the first of these is now 20 years old, and I remember the hoo-hah when they first came out.
In fact, the owner of this one wanted it detailing ahead of taking it down to the RS Central meeting at Santa Pod in the middle of April. Apparently, there'll be around 130 "Cossies" there to celebrate its 20th birthday.
So here are a few shots taken on arrival: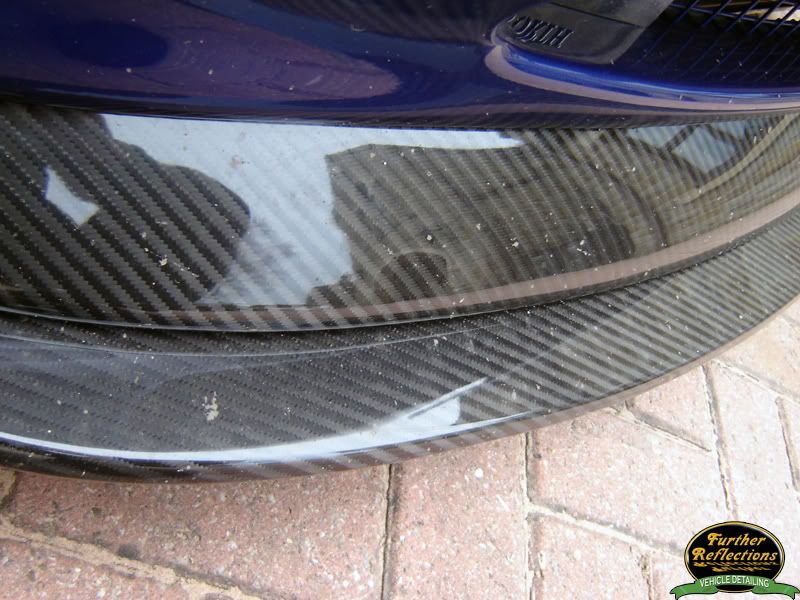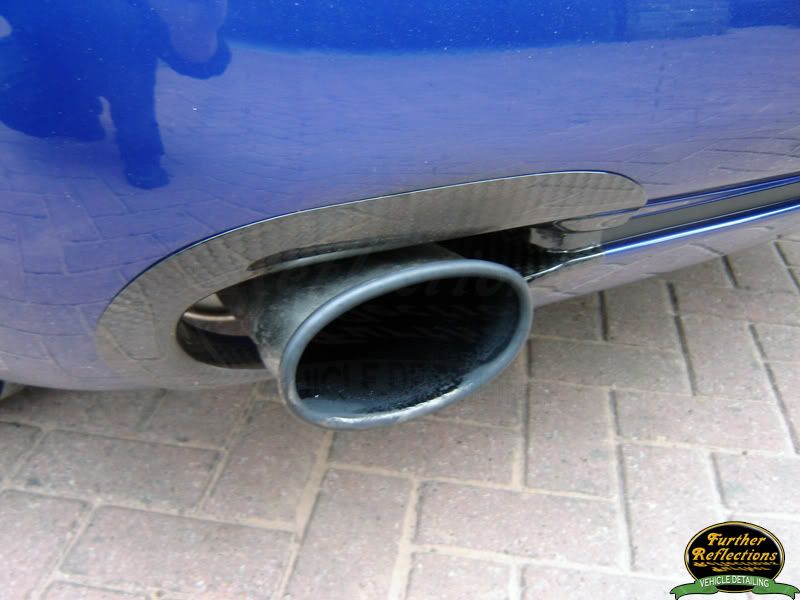 The owner had just fitted new wheels and tyres, so these didn't need any real cleaning up. However, the wheel arches needed a good cleaning out, as half a field was caked inside the rear arches!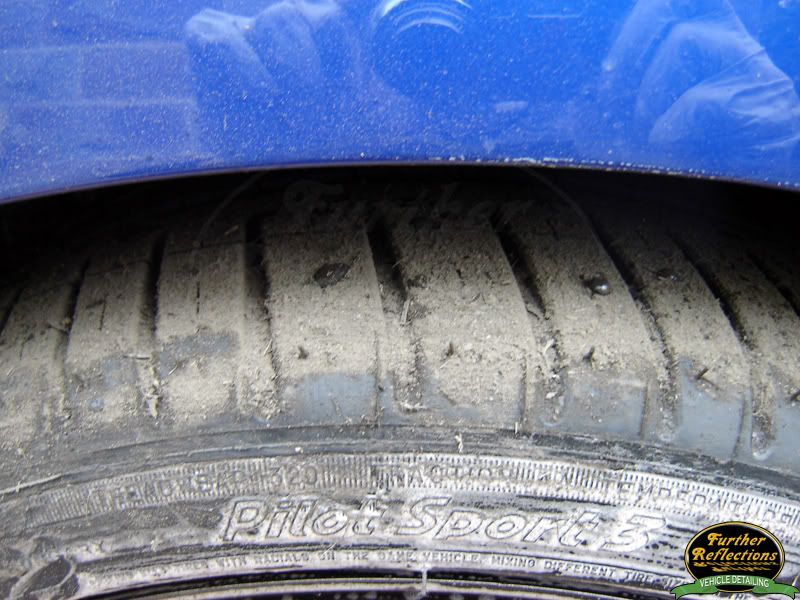 After a good wash, claying really didn't bring too much contamination off, but this was expected as it has just come back from some respray work, so I knew to take it carefully in some areas;
The PTG showed exactly where it had been resprayed, and there were some highs…….
And some lows……….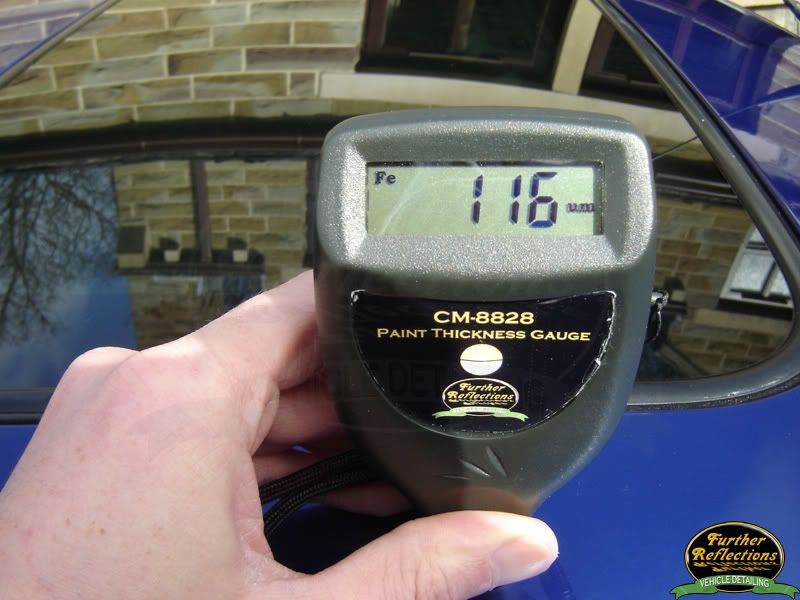 The bonnet was showing signs of being mopped by the bodyshop, and there were holograms aplenty.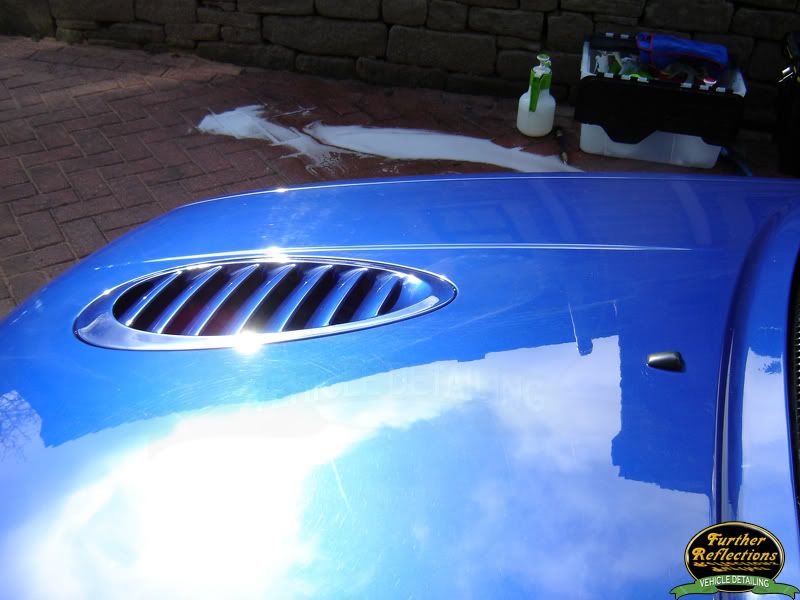 The rest of the car was just swirled and in need of an Enhancement to bring back the clarity to the paintwork:
So I set to work, the sun meaning I didn't need to use any lights – There's nothing better than that big ball of fire in the sky for swirl spotting!
First job was to take the vents out of the bonnet to make life a little easier.
After stepping up gently, as it wasn't known how the paint would react, I settled on the old favourite of Menz 106FA on a 3M yellow pad.
A good level of enhancement was seen, as shown in this 50:50 on the bonnet: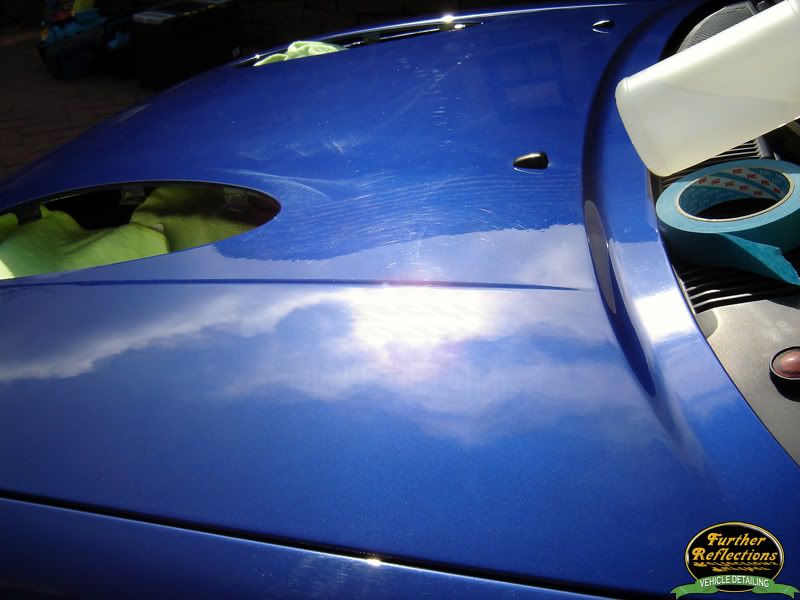 The rest of the car flowed quite easily with no major surprises. Here are a few before and afters:
Wing before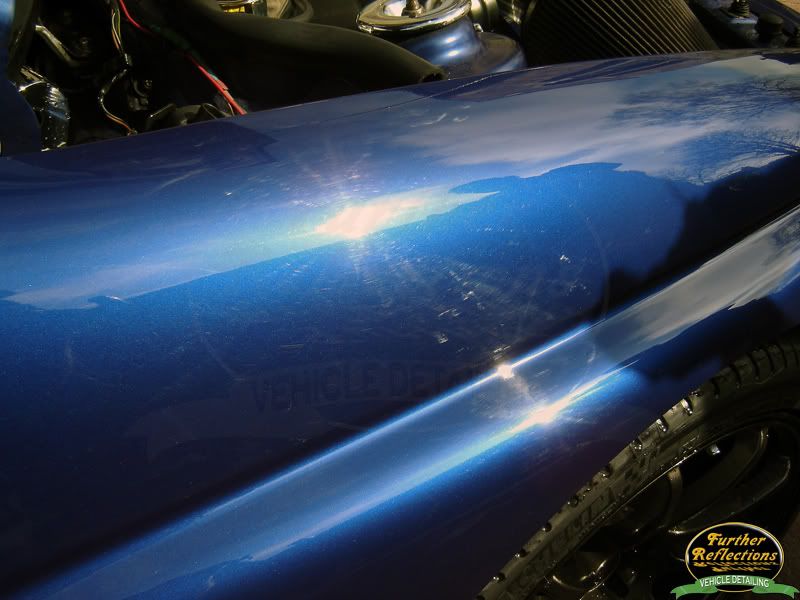 Wing after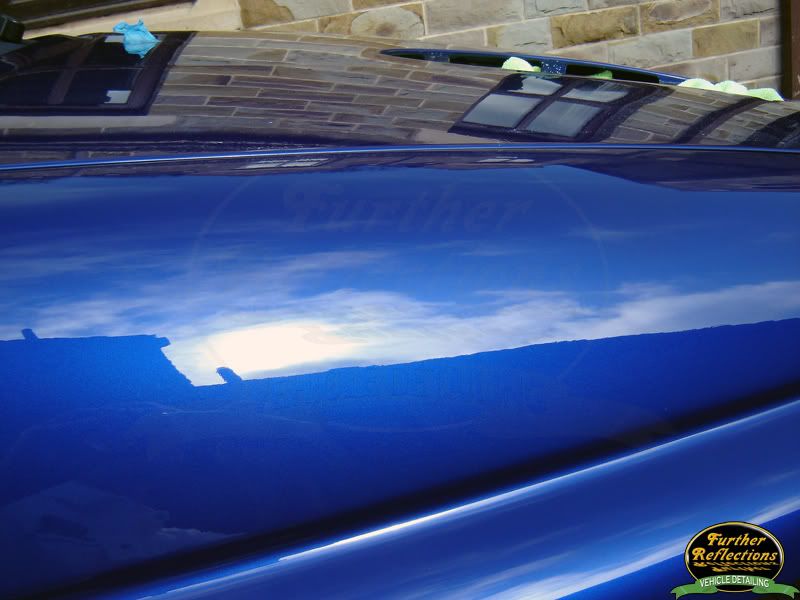 Roof before
Roof after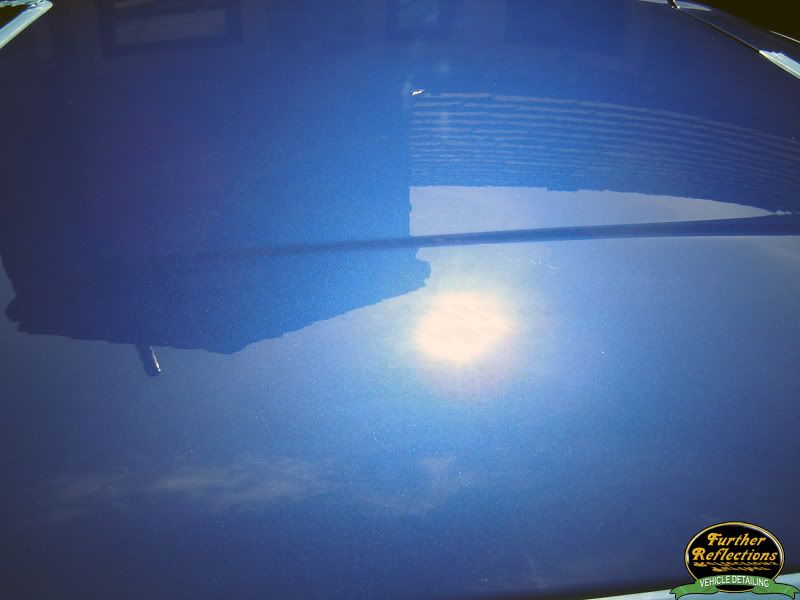 I went with my favourite combination for blacks and blues - Menzerna Power Lock sealant, followed by a couple of coats of Dodo's Purple Haze.
I'll save the afters for a little later in the post.
Time to move on to the interior. The car hasn't seen much action recently, which showed by the level of dust all around the interior:
Clearly the back seat hadn't seen any action for quite a while:
Front seats nice and shiny from nearly 20 years of bottoms…..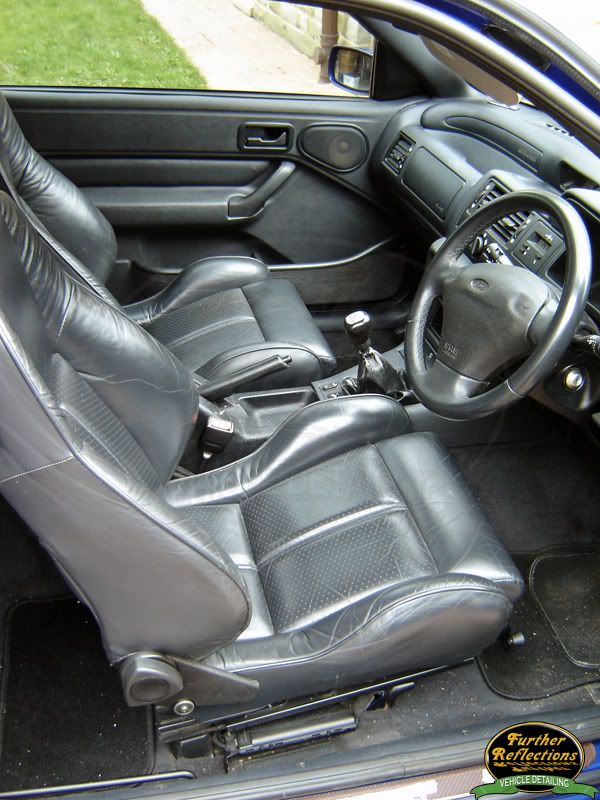 A good thorough clean was in order, using the Gliptone twins on the seats and steering wheel and Auto Glym Interior Shampoo on the headliner and plastics. Carpets and mats were shampood, too.
The engine bay was also in need of a quick tidy up, the blue Samco hoses showing some dirt, and the aluminium and chrome trimmings in need of a refresh.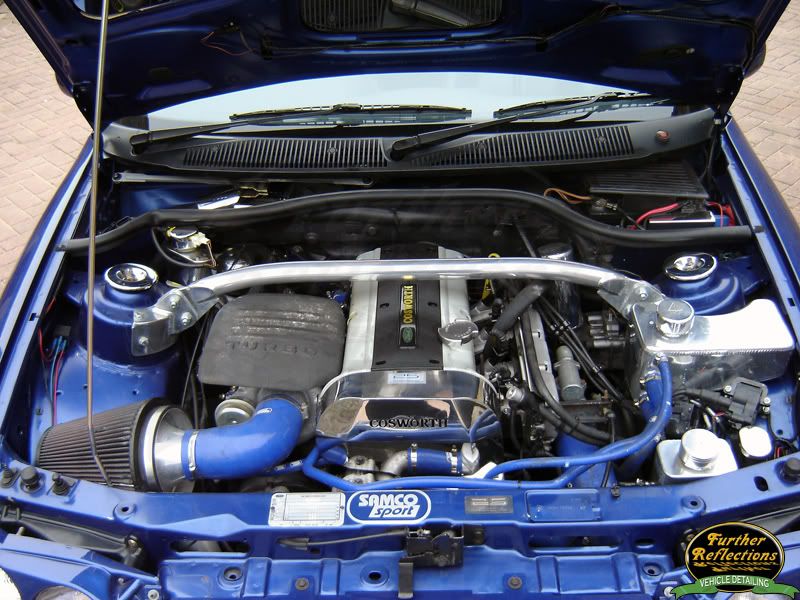 So after around a day and a half, here are the finished shots: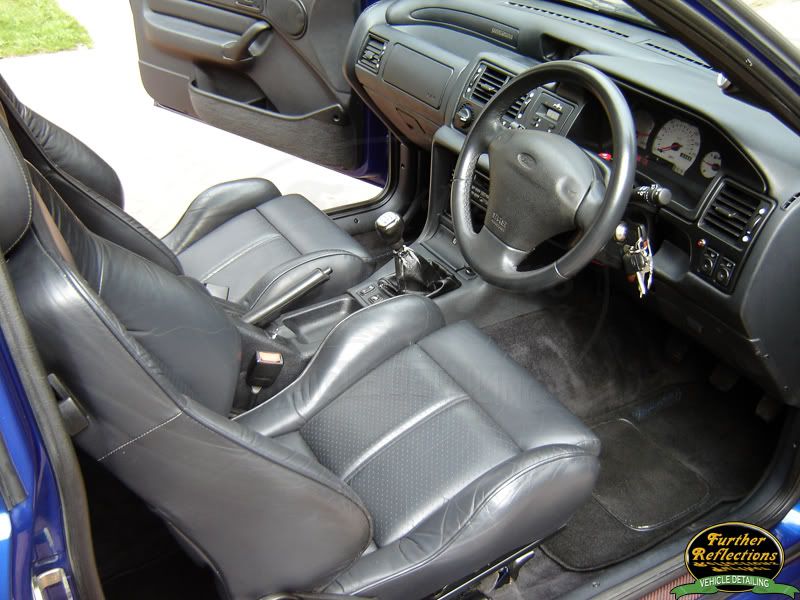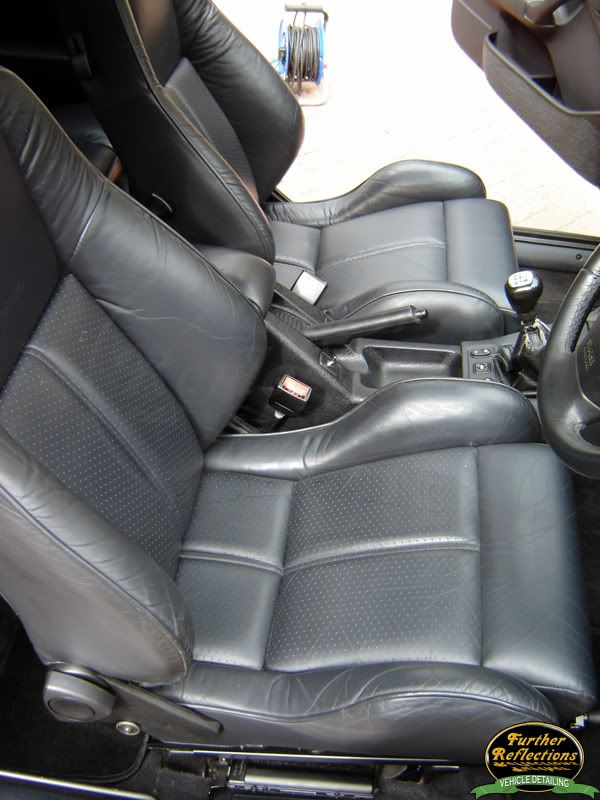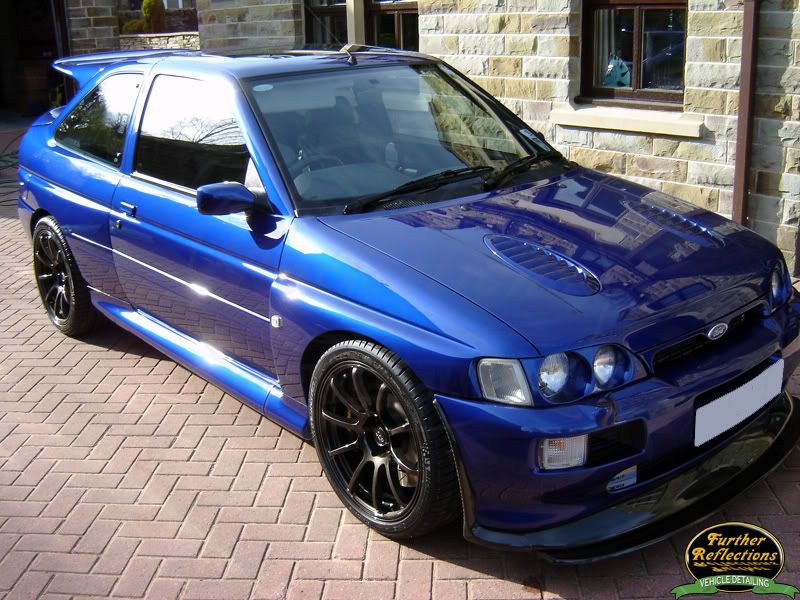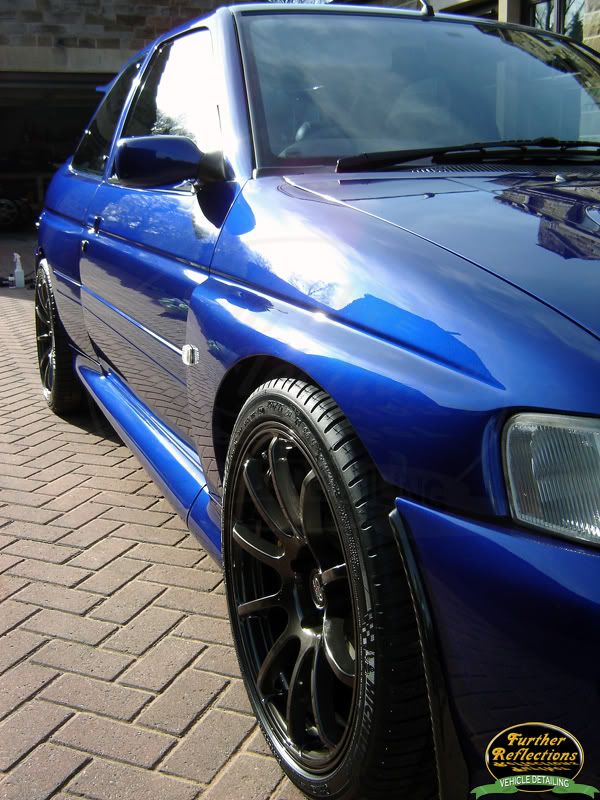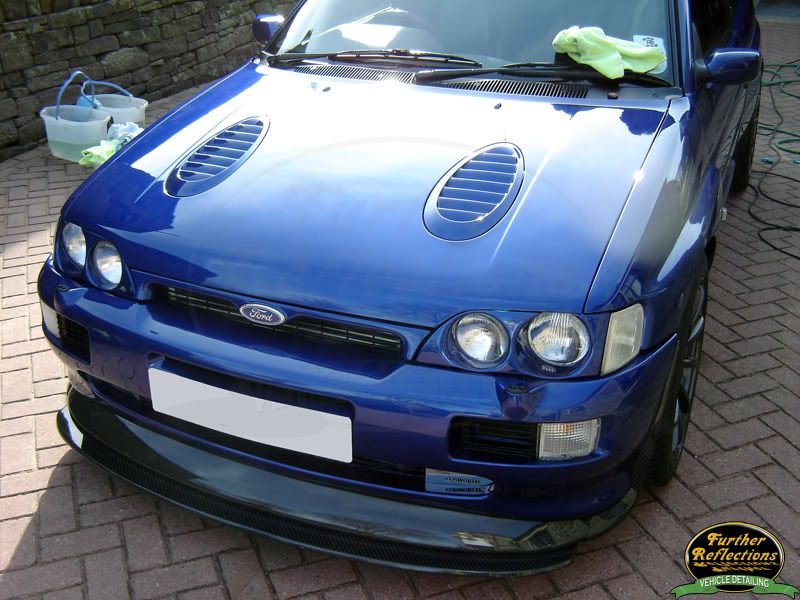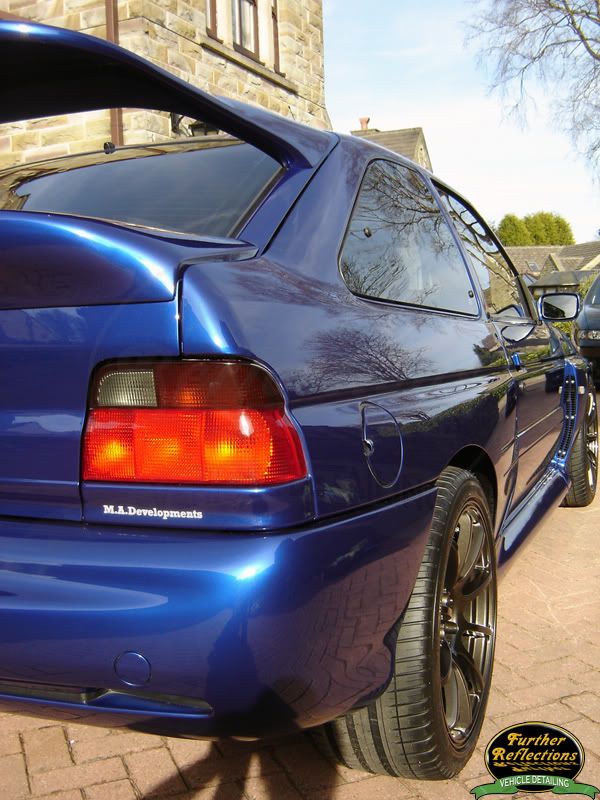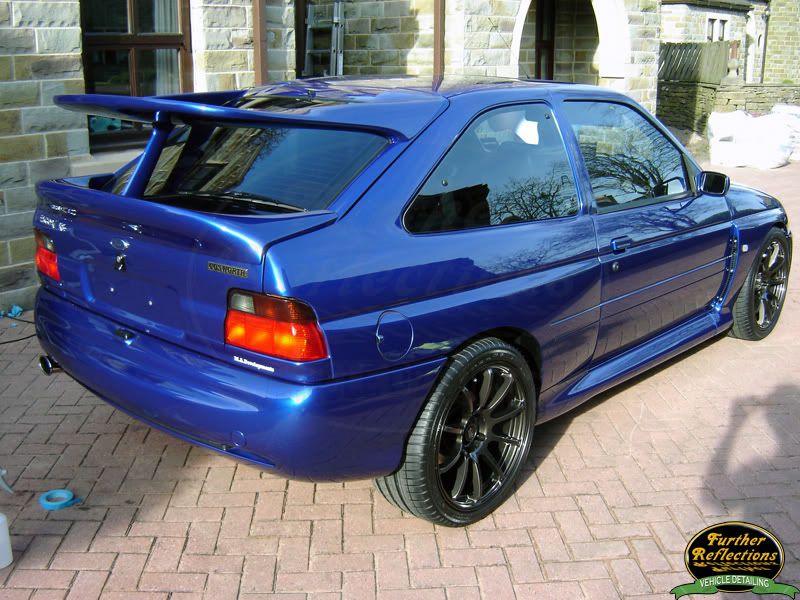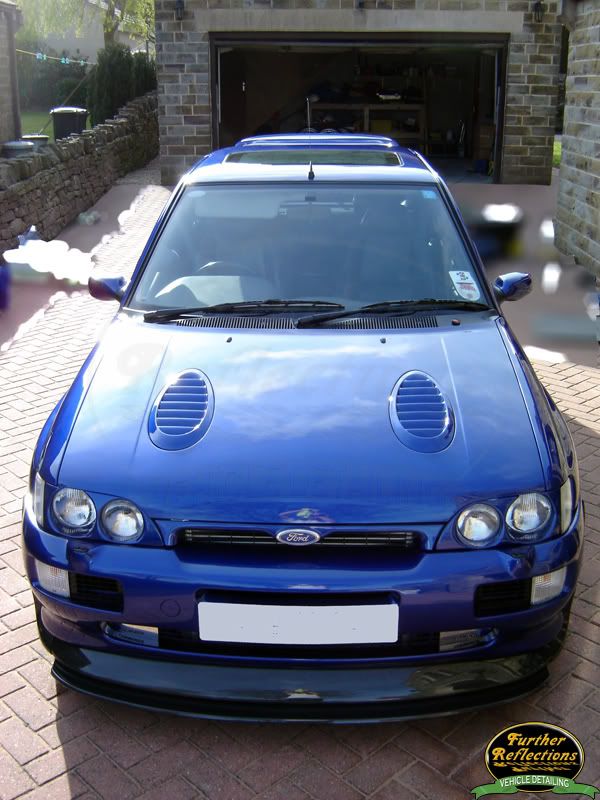 So, thanks to my customer, I have scratched my Cossie itch.
Anyone got a Lotus Carlton they want doing……?