As Ash said, shame about the weather but that didn't stop my other half, also Debbie, from setting about the inside of Mattie's VW; he even turned on the stereo so she could work to some music.
Anyway, a few pictures taken by my good lady.
That really is rain on the glass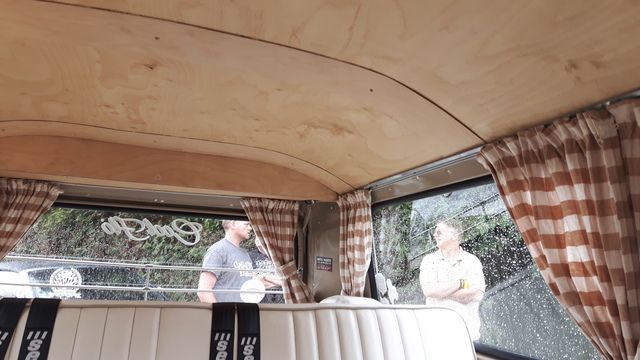 We're discussing what to do next, once it stops raining; unfortunately Deb's didn't have that excuse
A few "finished" interior shots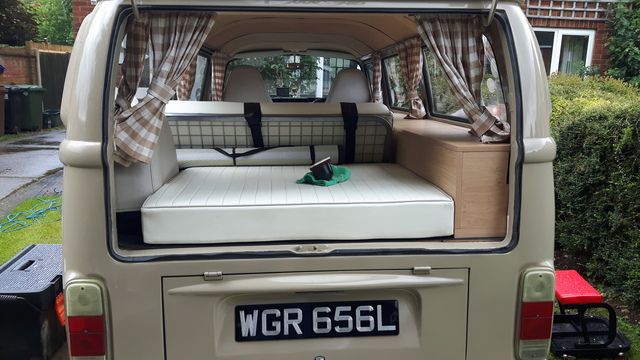 As previously mentioned, good food, good fun and good company
_________________
"The Truth Is Out There!!"
'15 Ford Kuga Titanium X Sport / '14 Audi A5 S-Line Special Edition Cabriolet /
'90 Ford Escort XR3i