Always love a good wheel brush, had a few over the years, some I've binned, some I've kept. My current fave are the EZ Detail brushes. I am a little disappointed with the current EZ's though, the bristles don't seem to last as long as the old EZ's.
So my current line is: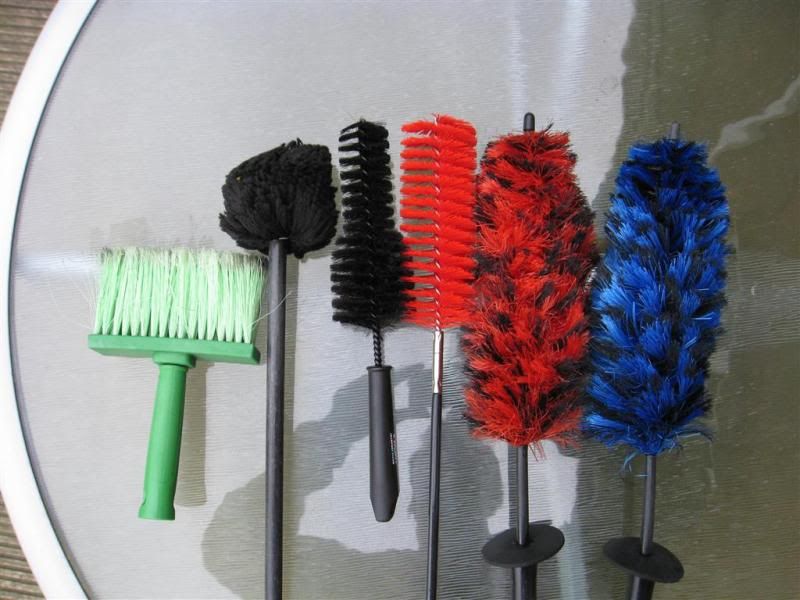 What we've got (from left to right) is:
A £1 fence painting brush
One of a set of Wheel Woolies (I have the rest but thought it was pointless to add them)
Vikan Extra long and a Vikan Soft. Don't tend to use these tbh, the bristles are a bit hard.
The two EZ's. The Daytona being maybe a couple of years old, while the bristles are soft they haven't IMO stood up as well as the original EZ I have, which is maybe 4 years old. With regards the wheel woolies, it's not a case of not getting on with them, but a case I feel bristle type brushes rinse better in a bucket. I use the woolies as a secondary rinse.
Right so the new kid on the block is: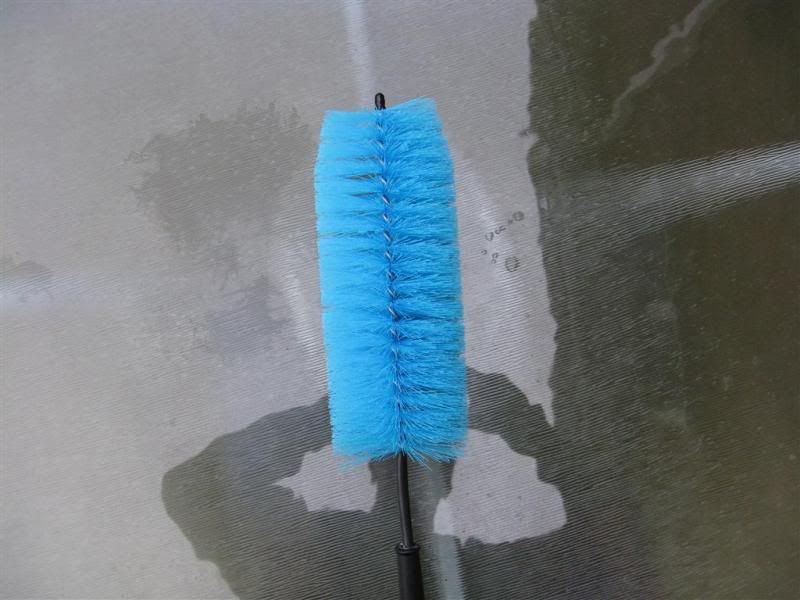 The latest Vikan brush, called the Vikan professional I believe. Out of the box the stem is quite rigid and the bristles feel firmer than either of the two EZ's, but not as firm as the original Vikans. In comparison:
The bristles themselves appear to be longer as well as more of them due to the brush being longer. The nipple at the end is heat shrunk so won't come off (the very first EZ's were glued and after a month or so of use would fall off never to be seen again)
Price wise the brush is currently being sold by other traders at less than the price of an EZ (£20), which could mean it's a bit of a bargain
in comparison
.
In a couple of days time will be my first opportunity to use, I don't expect there to any surprises, more is how it lives up long term.