Thought I'd share my Zaino experience with you.
Washed her down with Z-7 Shampoo, & then wiped the car down with Menzerna Top Inspection .
First up was Z-5 "PRO Show Car Polish", followed by a wipe over with Z-6"Ultra Clean Gloss Enhancer Spray" to remove any residue, then I applied Z-2"Pro Show Car Sealant" & left for an hour whilst I did the wheels & tyres.
I buffed off the Z-2 & applied a 2nd coat, & left it on for the afternoon.
6hrs later, I buffed it off using Z-8 "Grand Finale Spray Seal" to aid me, I then gave it a final wipe down with Z-8.
Done..... (maybe I should have done the arches too:o )
I feel it leaves a sharper shine than a carnuaba, which it should do anyway, but what I love over the carnuba is it allows the true colour of the paint to come through more, lots of flake ....
I've taken the pic as best to show it off, in the sun where allowing, no indoor bonnet shots for above or similar
but there are so many curves on this car its hard to capture it on camera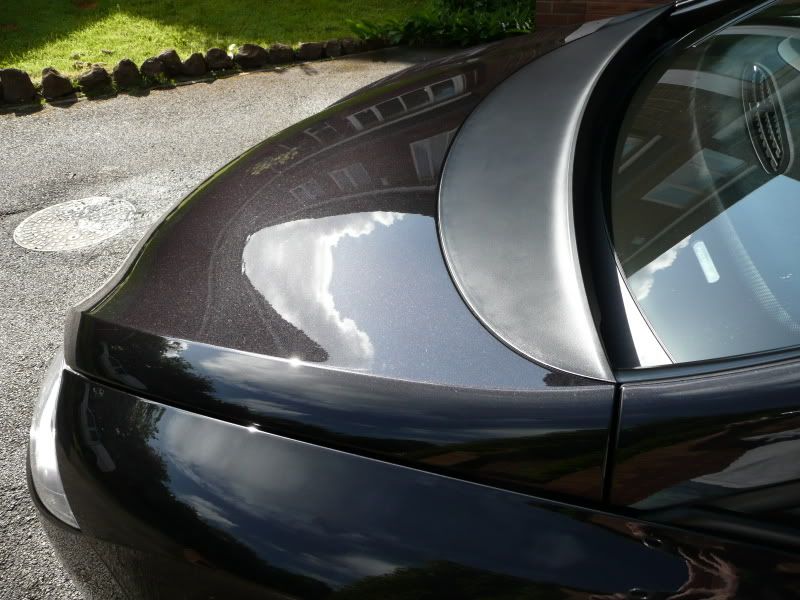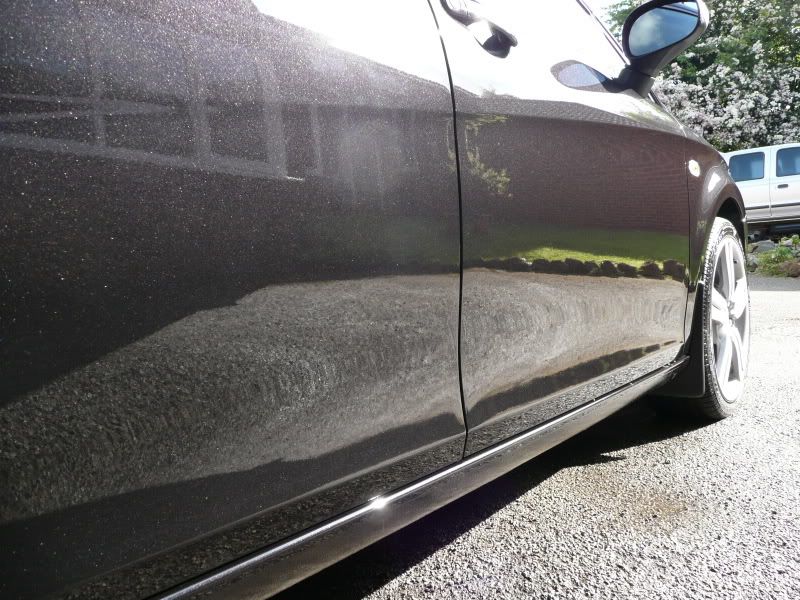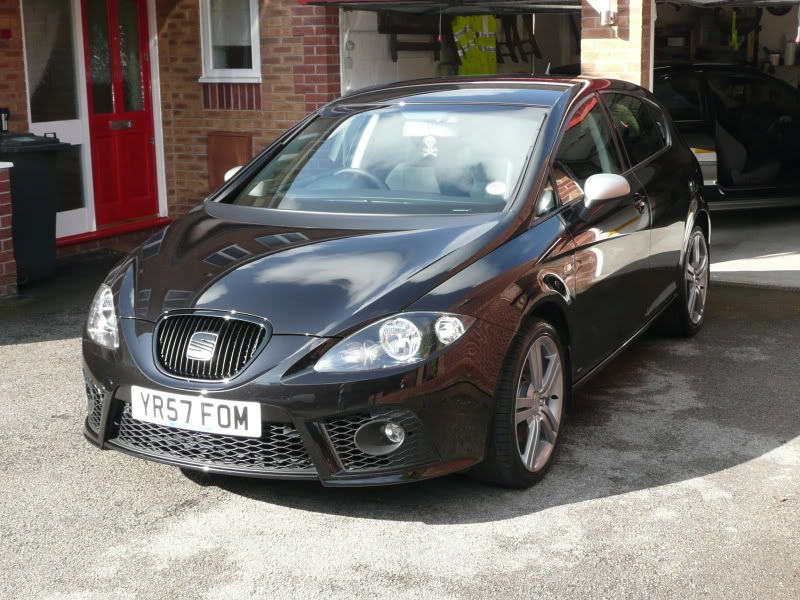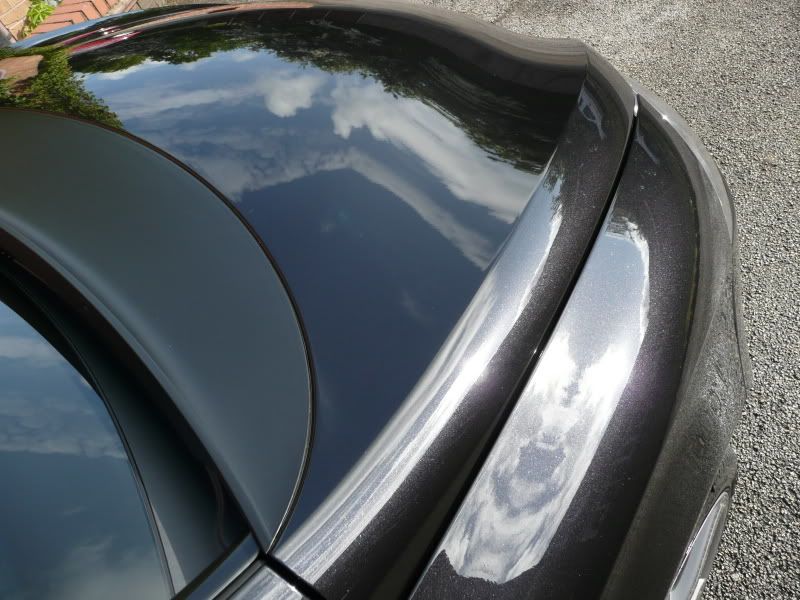 Thanks